As a member of 2022 Rock & Roll Hall of Fame inductees Nine Inch Nails, Charlie Clouser was in Cleveland playing to to a sold-out crowd of more than 22,000 fans at Blossom Music Center, a striking modern-architectural amphitheater set in lush green woods outside Cleveland. The city of Cleveland has a special resonance for NIN, as that was where the band first got started in the late 1980's, and Blossom was where Trent Reznor saw Depeche Mode in 1986 on their Black Celebration tour, a performance which he said helped galvanize his resolve to create the music that would be Nine Inch Nails' triple-platinum debut album, Pretty Hate Machine.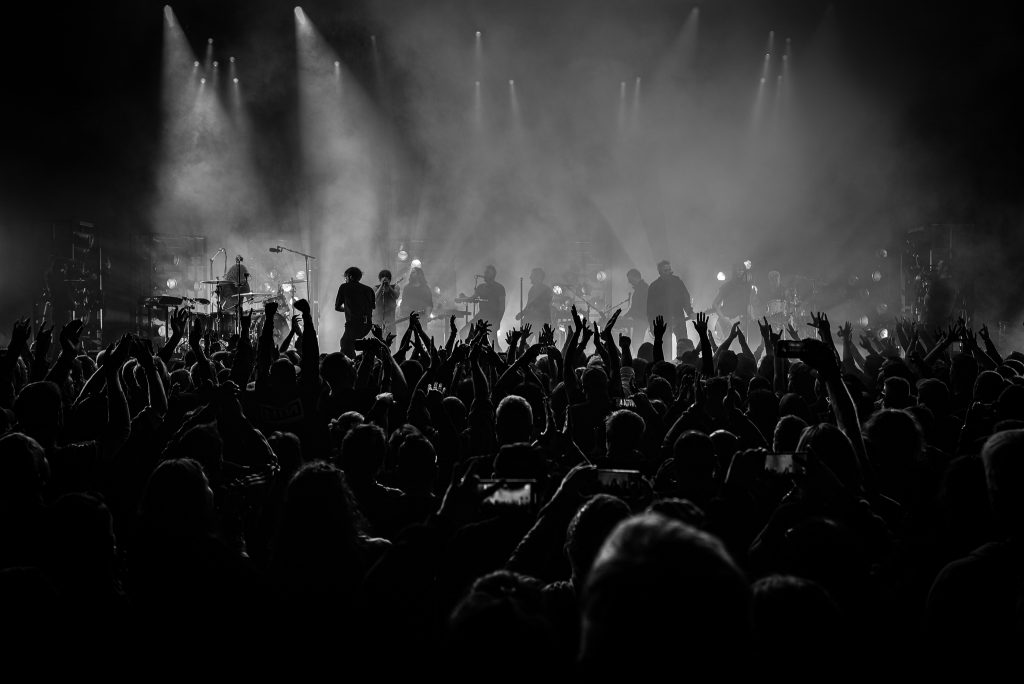 After a throbbing opening set by Nitzer Ebb and a truly blistering set by industrial metal pioneers and legends Ministry, Nine Inch Nails took the stage for the final show on their Cold, Black and Infinite tour. At the end of their set, as "The Frail" blended seamlessly into "Eraser", a second drum kit was secretly wheeled onto the stage behind a cloud of fog, and as the drums kicked in and the fog dissipated, original member Chris Vrenna was revealed behind the kit to thunderous applause and the complete surprise of the audience. As the song's bendy, woozy guitar part began, Danny Lohner was revealed to be playing, followed by Clouser on keyboards and theremin, and finally original member Richard Patrick (now of the band Filter) emerged from the fog and sang lead vocals, to the utter astonishment of the crowd. Richard's departure from NIN in 1993 was somewhat acrimonious, so to see him join his old bandmates on stage once again represented some serious fence-mending.
Following "Eraser", the band, now consisting of the current five-man lineup as well as the four alumni, crushed their way through "Wish", "Sin", "Gave Up", and a totally unexpected version of Filter's biggest hit "Hey Man, Nice Shot". NIN's hit "Head Like A Hole" closed out the set with Richard Patrick singing lead. All in all, a raucous and satisfying end to an epic tour, and a fitting milestone in the band's thirty-plus year career – all hatchets buried, all audience heads exploded, closure achieved, mission complete.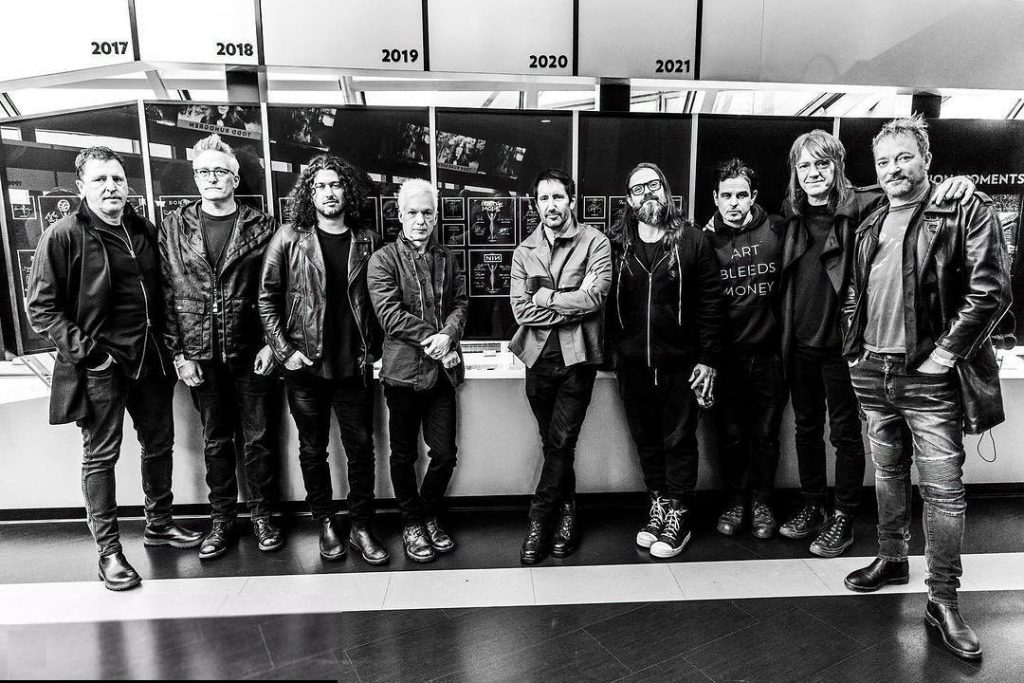 Click here to read the Rolling Stone write up of the event
Click here to watch the band's Q&A from the Rock & Roll Hall of Fame
Click here to watch NIN perform "Wish"