Scott Doherty
Composer
---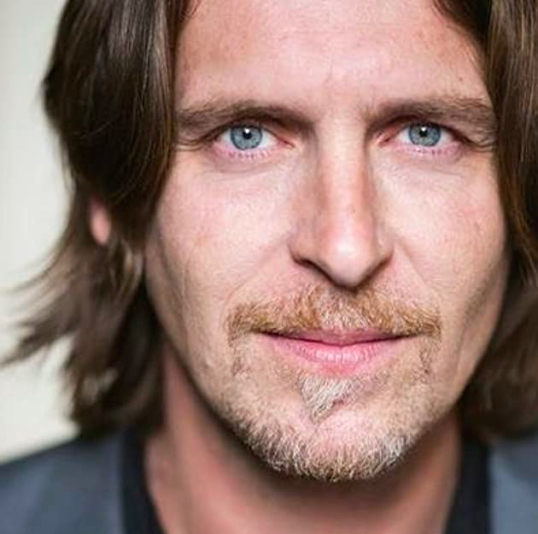 Scott Doherty is a Los Angeles-based composer, multi-instrumentalist and songwriter. He has spent two decades immersed in a rich blend of the city's music scene, moving seamlessly between his home studio, underground clubs and the city's legendary recording facilities. He credits this experience for his masterful improvisational ability and keen ability to intuit the course of a morphing soundscape. He is right at home with almost any musical instrument and constantly invites new ones into his repertoire.
Scott's talents as a musical chameleon, his inexhaustible curiosity for the audible world and his ability to evoke and drive emotion make him a sought-after force as a musical storyteller.
Scott leaves no stone unturned when it comes to unique sonic world creation. Whether it is capturing a dogs high pitched howl and manipulating it to spike tension in a pivotal moment of Orange Is The New Black, utilizing all of the percussion qualities of beer bottles and kegs as the rhythmic foundation of the Netflix comedy Brews Brothers or by happy accident discovering that a butchers knife teetering in a metal pot created the desired feeling of a rollercoaster reaching its summit in the Kevyn Aucoin documentary Larger Than Life, Scott always strives to find "that sound" or approach that leaves an audience feeling like they are experiencing something new.
Scott Doherty's most notable work has been as co-composer for all seven seasons of the groundbreaking Netflix Original Series Orange Is The New Black. In addition, he has scored and written songs for numerous series, films, and documentaries on networks including Netflix, HBO, HULU, SHOW, MTV, E! Network, Nickelodeon and Bravo.
He is currently in his studio in the mountains just north of Los Angeles working on projects to be announced later this year as well as enjoying hikes in the Los Padres National forest.
SERIES
Brews Brothers
Netflix
Director: Jeff Schaffer
Producers: Greg Schaffer, Jeff Schaffer, Franny Baldwin, Keith Quinn, Jonathan Stern
Starring: Alan Aisenberg, Mike Castle, Carmen Flood
Orange Is the New Black
Netflix
Creator: Jenji Kohan
Producers: Jenji Kohan, Mark Burley, Neri Kyle Tannenbaum, Tara Herrmann
Starring: Taylor Schilling, Kate Mulgrew, Uzo Aduba
The Holdouts (TV Movie)
Savin Rock Entertainment
Director: Stephen Girasuolo
Producers: Chris Pike
Starring: Kevin Corrigan, Jayce Bartok, Michael Buscemi
Married to Jonas (Additional Music)
E! Entertainment Television
Director: T.J. Shanks
Producers: Talia Frankel, T.J. Shanks, Adam Karpel
Starring: Nick Jonas, Kevin Jonas, Joe Jonas
SERIES (CONTINUED)
The Real World (Season 27 – Theme, Additional Music)
MTV Networks
Creators: Jonathan Murray, Mary-Ellis Bunim
Producers: Matthew Ruecker
Mrs. Eastwood & Company (Theme, Additional Music)
E! Entertainment Television
Producers: Joy Teitel, Ailee O'Neill, Travis Bible
Starring: Dina Eastwood, Francesca Eastwood, Morgan Eastwood
Weeds (Additional Music)
Showtime Networks
Creator: Jenji Kohan
Producers: Jenji Kohan, Roberto Benabib, Matthew Salsberg
Starring: Mary-Louise Parker, Hunter Parrish, Alexander Gould
FILM
Larger Than Life: The Kevyn Aucoin Story
The Orchard
Director: Tiffany Bartok
Producers: Jayce Bartok, Bronwyn Cosgrave, Troy Surratt
Starring: Christy Turlington, Tori Amos, Kevyn Aucoin
The Midnighters
The Midnighters
Director: Julian Fort
Producers: Adam Carl, Julian Fort
Starring: Adam Carl, Larry Cedar, Charles Dierkop
Valentine Road
Bunim-Murray Productions
Director: Marta Cunningham
Producers: Sasha Alpert, Marta Cunningham, Eddie Schmidt
Starring: James Bing, Jeremy Bing, Rosalie Black
The Sleepy Man (Short, Additional Music)
The Filmmakers Cooperative
Director: Oona Mekas
Producers: Christine No
Starring: Oona Mekas, John Hawkes, Jules Bruff
Becoming Santa (Additional Music)
CoPilot Pictures
Director: Jeff Myers
Producers: Jeff Myers, Jack Sanderson
Starring: John Merian, Gary Casey, Peter Fontana