Sage
Lewis
Composer
---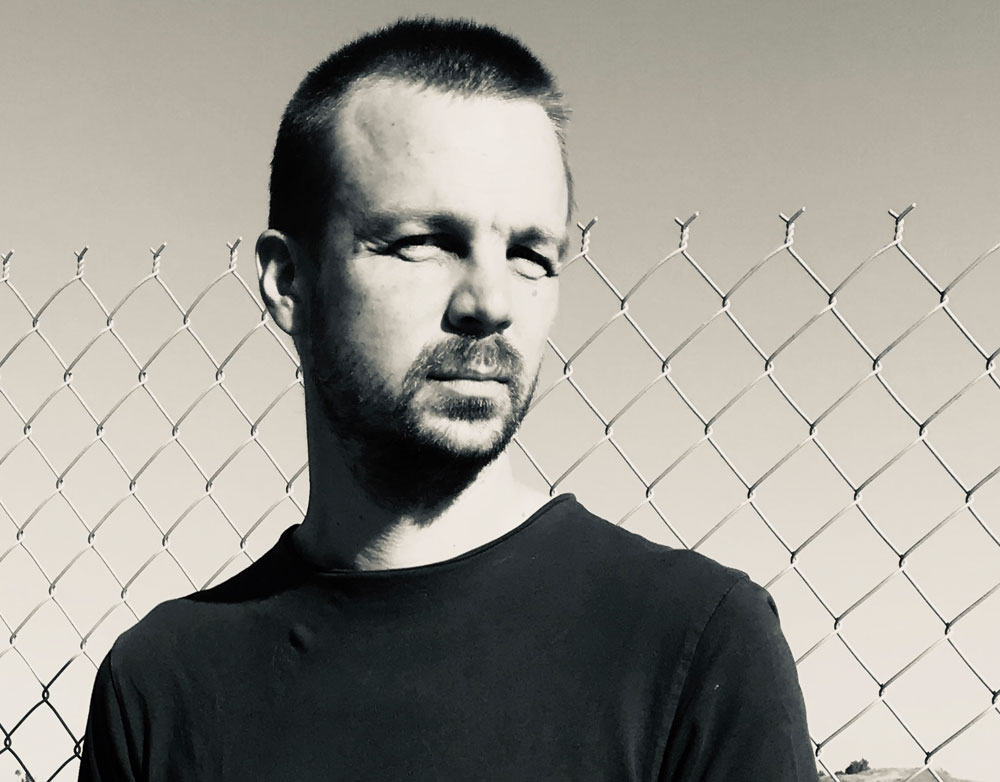 Sage Lewis is a composer who writes original music for film, television, VR/AR, and brand campaigns. Drawing from orchestral, electronic, and international influences, he evokes neo-classical sounds that are unique to a narrative. Sage's music can be heard in The Dial at the upcoming New Frontiers showcase at Sundance Film Festival; or in the feature film Operator starring Martin Starr, Mae Whitman, Retta, and Cameron Esposito on Netflix; Manic on HBO; The Surrogate on the Oculus Store; Lost L.A. on public television, B-Grade Renegade on the Apple App Store, or Blessed on Amazon Prime. His Original Motion Picture Soundtrack for Operator was released by the Orchard and is available on all digital music streaming Platforms.

Sage's soundtracks have screened at festivals including Sundance, SXSW, Tribeca, Cannes, Telluride, Slamdance, International Documentary Film Festival, and the Havana Film Festival. Companies including Google, Facebook, Stripe, and Maiyet have hired him to score their product campaigns.
Sage was a 2014 Sundance Documentary Film Scoring Lab Fellow at Skywalker Sound and a fellow for the 2019 BMI Conducting Workshop for Visual Media Composers. He has received numerous grants, awards, and commissions from institutions such as the American Composers Forum, Theater Communications Group, Center Theatre Group, and the City of Los Angeles.
Originally from Minneapolis, Sage received a BA in Music Composition Oberlin Conservatory and an MFA in Music Composition at California Institute of the Arts (CalArts). Alongside his composing career, Sage has a passion for designing experimental performance and technology projects and has facilitated extensive and groundbreaking international collaboration between artists from the U.S. and Cuba. He currently resides in Los Angeles with his wife Aleigh and their two daughters Maisie and Beatrix.
FILM
While the Trees Sleep (Short)
Sunday Films
Director: Emilie Sabath
Starring: Betsy Moore, Adam McCall, Russ Boyer
The Avocado (Short)
Director: Darwin Serink
Producer: Darwin Serink
Starring: Tooney Acevedo, Shawn Cahill, Jason Catron
6th Floor: Expanding Possibility (Documentary Short)
Come What May Productions
Director: Tommee May
Producers: Jessica Hester, Derek Schweickart
Starring: Candace Silvers, Jacob Mondry, Sheila Hughes
Operator
Cruze & Company
Director: Logan Kibens
Producers: Aaron Cruze, Logan Kibens
Starring: Martin Starr, Mae Whitman, Nat Faxon
* SXSW Film Festival 2016 World Premiere
FILM (CONTINUED)
The Ground Beneath Their Feet (Documentary)
Dadabhoy Films
Director: Nausheen Dadabhoy
Producer: Nausheen Dadabhoy
Aban and Khorshid (Short)
Rude Truth
Director: Darwin Serink
Producers: Chris Leggett, Tommee May, Candace Silvers
Starring: Mojean Aria, Bobby Naderi
Slab City Prom (Documentary Short)
Director: Jordan Blady
Producers: Jordan Blady, Dominique Porter
Caterwaul (Short)
Director: Ian Samuels
Producer: Brian Higdon
Starring: George Murdock, Robert Rose, Joe Fitzback
Eyes and the Ice (Short)
Director: Ian Samuels
Producer: Mark Levine
Starring: Sean McBride, Michael Massei
FILM (CONTINUED)
Song of Stone (Short)
Director: Sara Pocock
Producers: Sara Pocock
SERIES
Lost L.A. (3 Episodes)
KCET Link
Director: Logan Kibens
Producers: Giulia Caruso, Logan Kibens
Starring: Nathan Masters
Manic (Short)
Director: Kate Marks
Producer: Kimberley Browning
Starring: Dot-Marie Jones, Sydney Sweeney, Nicki Micheaux
INTERACTIVE
The Surrogate (Virtual Reality)
VR Playhouse
Director: Peter Flaherty
Producers: Logan Brown, Peter Flaherty
Starring: Olga Fedori, Patrick Mulvey, Jessica Kaye