Phil Mossman
Composer
---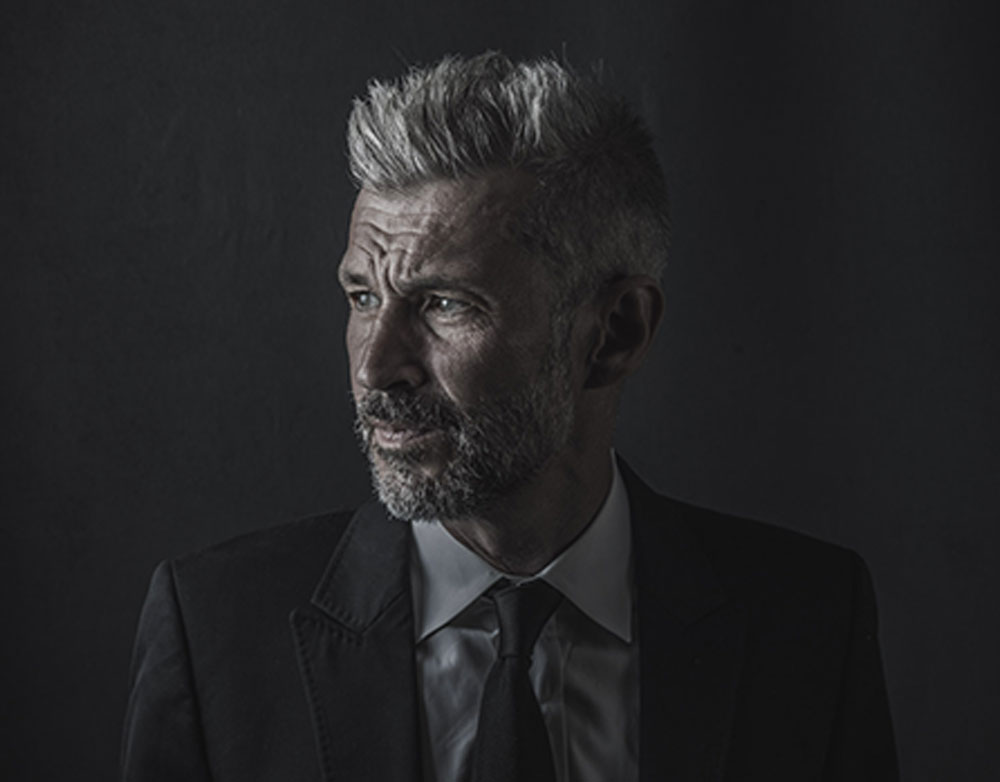 Film composer and recording artist Phil Mossman is perhaps best known for his work as a member of the iconic electronica band LCD Soundsystem. Most recently, he has distinguished himself as a the composer of a number of independent film projects, including many works by the director Tim Sutton, the most recent of which is the western The Last Son, starring Thomas Jane and Heather Graham, which was released this month through Redbox.
Originally from London, Phil's music career began as a member of Andrew Weatherall's electronic visionaries The Sabres of Paradise. Phil was later recruited by Belfast's David Holmes, to collaborate on various remixes (U2, Manic Street Preachers, Primal Scream and Jon Spencer Blues Explosion). Holmes' cinematic influences soon caught the attention of Hollywood's heavy hitters, and the Holmes team was whisked off to LA to score Stephen Soderbergh's 1998 classic, Out Of Sight.
At the turn of the millennium, Phil found himself in New York working on two highly influential records, David Holmes', "Bow Down To The Exit Sign," and Primal Scream's, "XTRMNTR," at the brand new Plantain Studios which is now the legendary home to James Murphy's DFA. On arrival, Murphy invited him to join the newly minted outfit LCD Soundsystem. After six incredibly productive years with LCD, Phil made the tough decision to quit touring to concentrate on film composing and other special projects, save for the occasional cameo such as the "Shut Up and Play the Hits," documentary at Madison Square Garden.
Phil has scored thirteen full length features including a slew of Sundance hits such as Mike Cahill's Another Earth, and IOrigins, Jim Mickel's We Are What We Are, Jon Watts' Cop Car, staring Kevin Bacon, Michael Thelin's, Emelie, and more recently, the Netflix original Mercy, Sutton's Spring '21 release Funny Face, and the fall '21 release Alone With You from directors Emily Bennet & Justin Brooks.
FILM
Alone With You
Untrapped
Director: Emily Bennett, Justin Brooks
Producers: Andrew Corkin
Starring: Emily Bennett, Barbara Crampton, Dora Madison
Funny Face
Yellow Bear Films
Director: Tim Sutton
Producers: Madeleine Askwith, Alexandra Byer, Andrew Morrison
Starring: Cosmo Jarvis, Dela Meskienyar, Jeremy Bobb
*2020 Berlin Film Festival Premiere
Donnybrook
IFC Films
Director: Tim Sutton
Producers: David Lancaster, Stephanie Wilcox
Starring: Jamie Bell, Adam Bartley, Chris Browning
Mercy
Netflix
Director: Chris Sparling
Producers: Robyn K. Bennett, Andrew Corkin, Kyle Franke
Starring: James Wolk, Tom Lipinski, Caitlin FitzGerald
Stealing Cars
Sony Pictures Home Entertainment
Director: Bradley Kaplan
Producers: Dan Keston, Rachel Winter
Starring: Emory Cohen, John Leguizamo, Paul Sparks
Emelie
Dark Sky Films
Director: Michael Thelin
Producers: Andrew Corkin
Starring: Sarah Bolger, Carly Adams, Annette Christian
FILM (CONTINUED)
Cop Car
Focus World
Director: Jon Watts
Producers: Sam Bisbee, Andrew Kortschak, Cody Ryder, Jon Watts
Starring: Kevin Bacon, James Freedson-Jackson, Hays Wellford
I Origins
Fox Searchlight Pictures
Director: Mike Cahill
Producers: Mike Cahill, Hunter Gray, Alex Orlovsky
Starring: Michael Pitt, Steven Yeun, Astrid Berges-Frisbey
We Are What We Are
Entertainment One
Director: Jim Mickle
Producers: Rodrigo Bellott, Andrew Corkin, Linda Moran
Starring: Kassie Wesley DePaiva, Laurent Rejto, Julia Garner
The Way Things Are (Short)
Director: Chris Hanson, Hendrika Sonnenberg
Producers: Chris Hanson, Hendrika Sonnenberg
Generation Um…
Phase 4 Films
Director: Mark Mann
Producers: Alison Palmer Bourke, Caroline Kaplan, Lemore Syvan
Starring: Keanu Reeves, Bojana Novakovic, Adelaide Clemens
Fox Searchlight Pictures
Director: Daryl Wein
Producers: Jocelyn Hayes, Michael London, Janice Williams
Starring: Greta Gerwig, Joel Kinnaman, Zoe Lister-Jones
FILM (CONTINUED)
Another Earth (Co-Composer, Composer Additional Music)
Fox Searchlight Pictures
Director: Mike Cahill
Producers: Mike Cahill, Huner Gray, Brit Marling, Nick Shumaker
Starring: William Mapother, Brit Marling, Matthew-Lee Erlbach
Aardvark
Revolver Entertainment
Director: Kitao Sakurai
Producers: Andrew Barchilon
Starring: Larry Lewis Jr., Darren Branch, Jessica Elizabeth Cole
The Floor (Short)
Director: Steve Sole
Producers: Christine Bailey
Starring: Philip Asta, Nick Freni, Katie Honaker
Ocean's Eleven (Songwriter)
Warner Bros.
"69 Police"
Director: Steven Soderbergh
Producers: Jerry Weintraub
Starring: George Clooney, Brad Pitt, Bernie Mac
SERIES
Mr. Mercedes
David E. Kelley Productions
Director: Jack Bender
Producers: Kate Regan, Brian Walsh, Ellen Stafford
Starring: Brendan Gleeson, Holland Taylor, Jharrel Jerome