Marty
Beller
Composer
---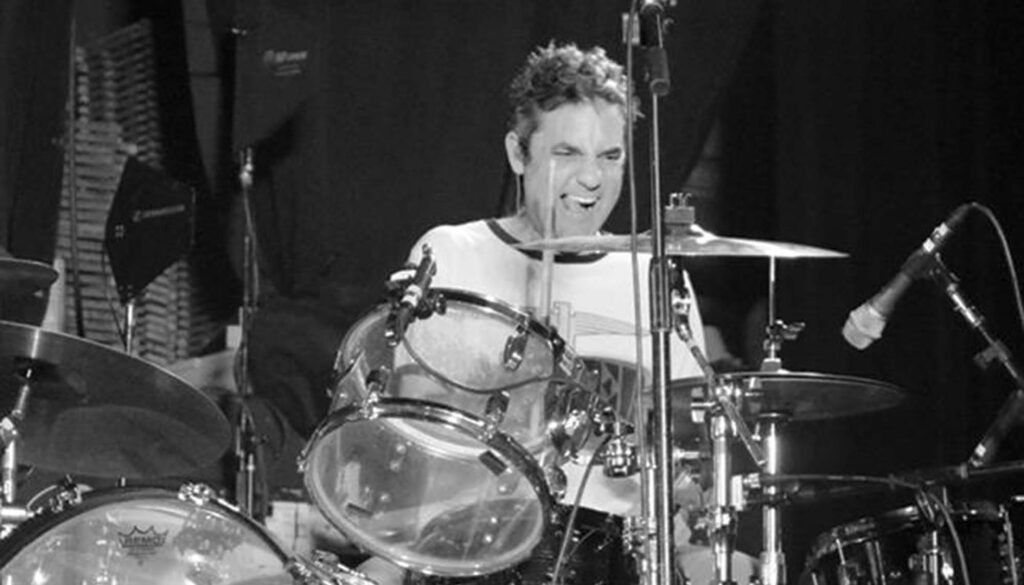 Marty Beller is a Grammy Award winning composer and drummer. He has been the drummer for two-time Grammy Award winner They Might Be Giants for the past 16 Years.
Composing credits include: In Treatment (HBO), Gracepoint (Fox Television), Cradle of Champions (Showtime), The Last Patrol (HBO), Tiger King (Netflix), Korengal (dir.Sebastian Junger), Emptying the Skies (Music Box), Emmy Award winner The Cruise (Artisan), Another Gay Movie (TLA), Another Gay Sequel, Gypsy 83(Palisades Pictures) and 7th Street; Biography of Groucho Marx (A&E); iRead, Math 180 and
Expert21 Series (Scholastic); Bring the Rhythm(HMH); Manhunters (A&E); Dominick Dunne's Power, Privilege and Justice (CourtTV); DVD/CD Here Comes Science, Here Come the ABCs and Here Come the 123s (Disney Records); Theatreworks USA's Romeo and Juliet.
He was the drummer Jon Samson's 2019 Grammy winning album Ageless: Songs for the Child Archetype and Steve Earle's 2007 Grammy winning album Washington Square Serenade. He has recorded and toured with Tony Award winner Stew and TNP, Jonathan Coulton, Mike Doughty and Ivy among many others.
Marty was Music Director for The Total Bent by Stew and Heidi Rodewald at The Public Theater and Music Director for The Good Swimmer by Heidi Rodewald and Donna Di Novelli at Brooklyn Academy of Music.
Marty has composed and performed with international dance companies Jennifer Muller/The Works, David Parsons Dance, Sean Curran, Ephrat Asherie Dance, Ann Marie DeAngelo, Chet Walker/8and ah one, Julio Bocca/Ballet Argentino, RhythMEK, Heidi Latsky, Rebudal Dance, Alice Tierstein/Young Dancemakers, Andrew Jannetti and Dancers, Bill Hastings, Kathy Wildberger, Kelli Wicke Davis and Roger Williams University Dance.
SERIES
American Rust
Showtime
Director: John Dahl, Darnell Martin, Craig Zisk
Producers: Dan Futterman, Jeff Daniels, Michael De Luca, Elisa Ellis, Katie O'Connell Marsh
Starring: Jeff Daniels, Mark Pellegrino, Maura Tierney
Tiger King (Song)
"Into The Woods" Netflix
Producers: Kevin Brauss, Michelle Wilker
Starring: Joe Exotic, Carole Baskin, John Finlay
Gracepoint
FOX
Producers: Jane Featherstone, Chris Chibnall, Carolyn Bernstein
Starring: David Tennant, Anna Gunn, Josh Hamilton
In Treatment (Season 3)
HBO
Producers: Sarah Lum, Noa Tishby, Sarah Treem
Starring: Gabriel Byrne, Dianne Wiest, Michelle Forbes
Manhunters (Theme)
A&E Television Networks
Producers: Stuart Goodman, Ivy Shyu, Jennifer C. Burd
Starring: Lenny DePaul, Michelle Mendez, Nick Ricigliano
Dominick Dunne's Power, Privilege and Justice: Family Betrayal
truTV
Producers: Shana Hildebrand, Stephen Land, Geoffrey Proud
Starring: JH Kurtz
Groucho Marx (Biography) A&E Television Networks
Starring: Dick Cavett, Kitty Carlisle Hart, Miriam Marx-Allen, Arthur Marx
FILM
Cradle of Champions (Documentary)
Showtime
Director: Bartle Bull
Producers: Maiken Baird, Matias Rojas
The Last Patrol (Documentary)
HBO
Director: Sebastian Junger
Producers: Nick Quested, Sebastian Junger
FILM (CONTINUED)
Emptying The Skies (Documentary)
Music Box Films
Director: Douglas Kass
Producers: Jonathan Franzen, Roger Kass
Korengal (Documentary)
GathrFilms
Director: Sebastian Junger
Producers: Nick Quested
Another Gay Sequel: Gays Gone Wild! (Score and Theme)
TLA Releasing
Director: Todd Stephens
Producers: Derek Curl, Gary Granger
Starring: Jonah Blechman, Jake Mosser, Aaron Michael Davies
Another Gay Movie (Score and Theme)
TLA Releasing
Director: Todd Stephens
Producers: Karen Jaroneski, Jesse Adams
Starring: Michael Carbonaro, Jonah Blechman, Jonathan Chase
7th Street (Documentary)
IndieFlix
Director: Josh Pais
Producers: Catherine Scheinman
Starring: Josh Pais, Rino Thunder
Gypsy 83
Virgil Films & Entertainment
Director: Todd Stephens
Producers: Karen Jaroneski, Judith Zarin
Starring: Sara Rue, Kett Turton, Karen Black
The Cruise (Documentary)
Artisan Entertainment
Director: Bennett Miller
Producers: David Cohen, J.B. Miller, David Yamner
Starring: Timothy 'Speed' Levitch
* 2000 News & Documentary Emmy Winner – Outstanding News and Documentary Program
SONGS
Band Member – They Might Be Giants
Alphabet Lost and Found (Here Come the ABCs, They Might Be Giants)
Disney
High Five! (Here Come the 123s , They Might Be Giants)
Disney
* 2009 Grammy Winner – Best Children's Album
Speed and Velocity (Here Comes Science , They Might Be Giants)
Disney
* 2011 Grammy Nomination – Best Children's Album
INTERACTIVE
Math 180
Scholastic
iRead
Scholastic
Expert 21 Series (Theme and Additional Music, 24 Videos)
Scholastic
PODCASTS
Oliver Sacks (Theme Song, Score)
Audition
Red Flags (Theme Song, Score)
Investigation Discovery
Hosted by: Tori Telfer, Karina Michelle
THEATRE
The Total Bent (Musical Director)
The Public Theater
Written by: Stew, Heidi Rodewald
The Good Swimmer (Musical Director)
Brooklyn Academy of Music (BAM)
Written by: Heidi Rodewald and Donna Di Novelli
Romeo and Juliet (Score Composer)
Theatreworks USA
DANCE
Has composed over two dozen original scores for international dance companies:
David Parsons Dance, Ephrat Asherie Dance, Jennifer Muller/The Works, Sean Curran, Chet
Walker/8and ah one, Julio Bocca/Ballet Argentino, RhythMEK, Heidi Latsky, Rebudal Dance,
Andrew Jannetti and Dancers, Bill Hastings, Kathy Wildberger, Kelli Wicke Davis, Roger
Williams University Dance
AD CAMPAIGNS
Sears
Marshalls
Wrangler
Comcast
Aveda
Dunkin Donuts