Magnus Fiennes
Composer
---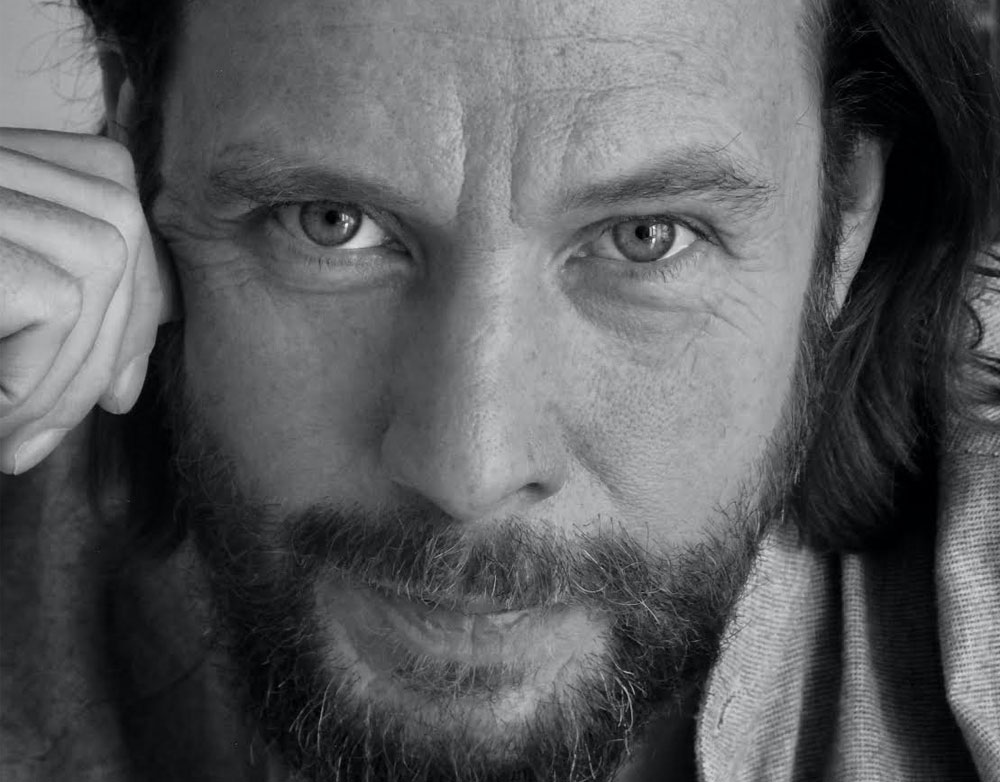 Magnus Fiennes is a Los Angeles based multi-disciplinary composer, music producer and creator of transmedia art and entertainment. Magnus is an inveterate composer, having written over 240 hours of music for film, television, theatre and games.
His TV work includes multiple seasons of hit shows such as Hustle, Murphy's Law, The Last Enemy, Freefonix, and Death In Paradise (one of the BBC's most successful dramas) as well as ambitious productions such as Hooten & The Lady, Curfew, and Five Days, for which his
contribution was winner of Best Music at Reims International Music Awards. Music for Film includes Onegin (1999), Chromophobia (2005), Casper's Scare School (2006) Donkeys (2009) and musical contributions to movies such as Johnny English (2003), The Next Best Thing (2000) and Addicted To Love (1997). Magnus has also composed extensively for the Nintendo DS platform as well as Ambisonic/VR music productions for Lexus and The Hamburg VRAM festival. He has composed hundreds of commercials including campaigns for Ford, Lotus, Rover, Coca Cola, Kraft, Sega, Cleau De Peau, L'Oreal and Gordon's Gin.
Magnus cut his musical teeth as a producer, songwriter, and arranger with a range of artists that defined the British fin de siécle musical zeitgeist from Pulp, Massive Attack, Morcheeba, Sinead O'Conner, and Neneh Cherry to chart-topping pop successes with All Saints (global number one Never Ever) and The Spice Girls, as well as helping to re-interpret the oeuvres of music icons such as Marianne Faithfull, Tom Jones, Gary Moore, Shakira, and Bryan Ferry. Fiennes also produced Damien Hirst's singular musical adventure, the chart-topping post-modern 1998 World Cup football anthem Vindaloo.
More esoteric recording outings include a 2002 collaboration with Canadian violin virtuoso Lara St John and India's leading percussionist Trilok Gurtu on an album of genre-defying Bach arrangements for Sony, composing and producing three albums for all-female string quartet Bond on Universal and in 2016, the composition of a body of work for William Close and the Earth Harp, the world's largest stringed instrument.
As a creator of original content, Magnus conceived, produced and scored forty episodes of the groundbreaking music-driven BBC animation series Freefonix, nominated for best children's animation at Annecy Film festival in 2008. In 2013 he teamed with immersive theatre
company Punchdrunk to create music and sound design for its seminal National Theatre co-production The Drowned Man.
2011 marked the beginning of a collaboration with sister Martha Fiennes on SLOimage, an AI digital art platform which was launched with an inaugural work Nativity. In 2018 they completed the far more ambitious Yugen starring Salma Hayak which premiered at Venice Film Festival 2018 and has since been exhibited at Frieze, Christies NYC and LACMA, who acquired the work in 2019.
Magnus has lectured on film composition and record production at London Film School, Kingston University and Morlely College London and presented a Tedx talk on inspiration. He is currently developing an inter-related slate of media projects that investigate the critical and precarious relationship between humanity and technology. These include conceptual art pop music act Deep Machines that will tour as a visually driven immersive, AR augmented experience, and a film drama about transgender electronic composer and synth pioneer Wendy Carlos.
FILM
That Others May Live
Gary Foo Productions
Director: Gary 'Si-Jo' Foo
Producers: Gary 'Si-Jo' Foo
Starring: Jeremy Irons, Hannah Spearritt, Gary 'Si-Jo' Foo
Eternal Return (Short)
Director: Victoria Keon-Cohen
Producers: Victoria Keon-Cohen
Starring: Heida Reed, Jonathan Rhys Meyers, Tom Wisdom
The Pervert's Guide to Ideology
BFI
Director: Sophie Fiennes
Producers: Katie Holly, Martin Rosenbaum, James Wilson
Starring: Slavoj Zizek
House of Boys (Music Supervisor)
Moonstone Entertainment
Director: Jean-Claude Schlim
Producers: Jean-Claude Schlim, Jimmy de Brabant, Bob Bellion
Starring: Layke Anderson, Benjamin Northover, Eleanor David
Donkeys
Nordisk Film Biografdistribution
Director: Morag McKinnon
Producers: Gillian Berrie, Anna Duffield
Starring: Martin Compston, Kate Dickie
Here Comes Peter Cottontail: The Movie
Classic Media
Director: Mark Gravas
Producers: Evan Baily, Ralph Guggenheim, Sandra Walters
Starring: Dee Bradley Baker, Greg Berg, Miranda Cosgrove, Roger Moore
Chromophobia (Composer & Music Supervisor)
Momentum Pictures / Eurocine Films
Director: Martha Fiennes
Producers: Tarak Ben Ammar, Ron Rotholz, Robert Bevan
Starring: Penelope Cruz, Ralph Fiennes, Kristin Scott Thomas, Ben Chaplin
Johnny English (Additional Music)
Universal Pictures
Director: Peter Howitt
Producers: Tim Bevan, Eric Fellner
Starring: Rowan Atkinson, Ben Miller, Kevin McNally
The Next Best Thing (Opening Title Song – Producer)
Paramount Pictures
Director: John Sclesinger
Producers: Leslie Dixon, Linne Radmin, Tom Rosenberg
Starring: Madonna, Rupert Everett, Benjamin Bratt
FILMS (CONTINUED)
Onegin
Samuel Goldwyn Films
Director: Martha Fiennes
Producers: Simon Bosanquet, Ileen Maisel, Ralph Fiennes
Starring: Ralph Fiennes, Liv Tyler, Toby Stephens, Lena Headey
Preaching to the Perverted
First Look International
Director: Stuart Urban
Producers: Keith Hayley, Daniel Unger, Stuart Urban
Starring: Guinevere Turner, Christien Anholt, Tom Bell
Addicted to Love (Opening Title Song – Producer)
Warner Bros.
Director: Griffin Dunne
Producers: Bobby Newmyer, Jeffrey Silver
Starring: Meg Ryan, Matthew Broderic, Kelly Preston
Fire and Steel (Short)
Director: Martin Dunkerton
Producers: Mark Risso-Gill
Starring: James Norris
SERIES
Death in Paradise
BBC One
Producer: Matthew Bird
Starring: Ben Miller, Sara Martins, Rupert Graves
Hooten & the Lady
Red Planet Pictures
Producers: Cameron Roach, Tony Jordan
Starring: Michael Landes, Ophelia Lovibond, Jessica Hynes
Injustice
ITV
Producers: Eve Gutierrez, Anthony Horowitz
Starring: James Purefoy, Charlie Creed-Miles, Dervla Kirwan
The Fixer
ITV
Producers: Simon Crawford Collins, Jane Featherstone
Starring: Andrew Buchan, Jody Latham, Peter Mullan
Freefonix
BBC Worldwide
Producers: Magnus Fiennes, Anthony Bouchier, Nikki Chaplin
Starring: Jules de Jonge, Susan Zelouf
SERIES (CONTINUED)
The Last Enemy
PBS
Producers: Adrian Bate, Rebecca Eaton, Patrick Irwin
Starring: Benedict Cumberbatch, Anamaria Marinca, Max Beesley
It's Adam and Shelley
BBC 3
Producers: Simon Lupton
Starring: Georgina Mellor, Adam Longworth, Shelley Longworth, Robert Galas
Murphy's Law
BBC Northern Ireland
Producers: Greg Brenman, Stephen Smallwood, Carol Ann Docherty
Starring: James Nesbitt, Del Synnott, Sarah Berger
Five Days
HBO
Producers: Kary Antholis, Simon Curtis, Hilary Salmon
Starring: Nila Aalia, Doug Allen, Nikki Amuka-Bird
Vital Signs
ITV
Producers: Foz Allan, Greg Brenman, Kate Crowe
Starring: Tamzin Outhwaite, Steven Waddington, Fraser Ayres
Hustle
AMC
Producers: Simon Crawford Collins, Jane Featherstone, Gareth Neame
Starring: Robert Glenister, Robert Vaughn, Rob Jarvis
The Works
BBC
Producers: Andrea Miller, Chris Granlund
Starring: Mark Lawson, Andrew Graham-Dixon, Brian Sewell
FILM FOR TELEVISION
The Ark
BBC
Director: Kenneth Glenaan
Producer: Jules Hussey
Starring: David Threlfall, Joanne Whalley, Ashley Walters
Casper's Scare School
Classic Media
Producers: Eric Ellenbogen, Robert Mittenthal
Starring: Devon Werkheiser, John Di Maggio, Jim Belushi
Pleasureland
Channel 4 Television Corporation
Producers: Natasha Dack
Starring: Katie Lyon, Claire Bailey, Claire Hackett