Jonathan Kawchuk
Composer
---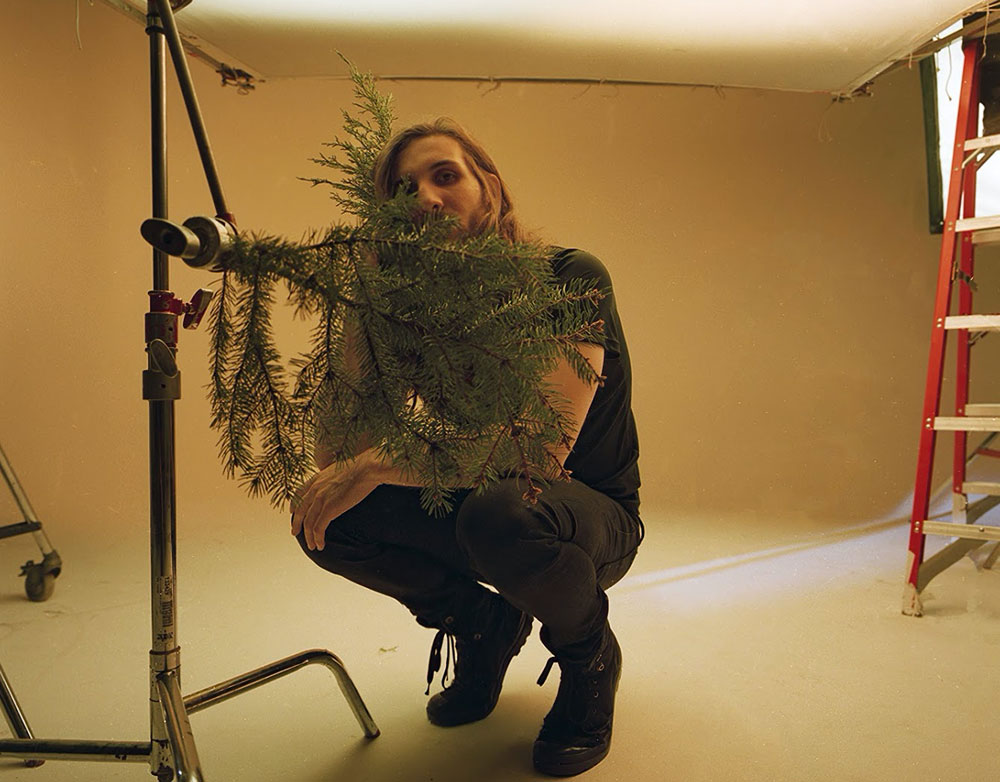 Jonathan Kawchuk is an award-winning composer from Canada. He has scored the feature films, Memento Mori (National Film Board of Canada), for which he was nominated for a 2017 Alberta Film and Television Award in the category of Best Original Musical Score (Non-fiction Over 30 Minutes), and Clara (Serendipity Point Films), as well as the Norwegian documentary web series, Fra Ungdommen, and a video feature for Vogue Italia and Dior . He also scored Fast Horse (CBC), which won the Special Jury Award for Directing at the 2019 Sundance Film Festival.

Kawchuk has experience writing internationally for multiple short films, theatre projects, and sound installations. As a technician, he worked on albums for Nico Muhly and Ben Frost, and as an assistant sound tech for the Philip Glass Ensemble on Music in 12 Parts, in London. He is an alumnus of the Canadian Film Centre's Slaight Family Music Residency, the Banff Centre for the Arts Musicians in Residence program, the Berlinale Talents Lab, and is a voting member of the Recording Academy.
Kawchuk is also signed to Paper Bag Records as a recording artist. For his debut album, he lived and recorded in natural environments across Europe, North America, and Asia. Kawchuk studied at multiple institutions and completed his Bachelor of Music, Honours, First Class, at the Liverpool Institute of Performing Arts. In addition to his formal education, he has held a recording internship in Iceland, learned gamelan in Indonesia, and studied wildlife field recording in England under Chris Watson (Frozen Planet, Nova).
FILM
Carbon: The Unauthorized Biography
Umbrella Entertainment
Director: Danielle Ortega, Niobe Thompson
Producers: Lucy Maclaren, Sonya Pemberton, Niobe Thompson
Starring: Carin Bondar, David Christian, Tamara Davis, Phil De Luna
The Time We Have Left (Short)
Director: Blake McWilliam, Niobe Thompson
Producers: Blake McWilliam
Starring: Jordan Bullchild, Christi Dos Santos, Taylar Dykstra
(Un)certainty (Short)
Director: Grace Wang
Producers: Steven Boone, Laura Perlmutter, Brian Robertson
Starring: Paul Braunstein, Rebecca Amare, Melanie Bray
Blue/Red (Short)
Canadian Film Centre
Director: Michael Mazzuca
Producers: Josh Barsky, Sarah Quan
Starring: Jessica Greco, Trevor Hayes, Deklon Roberts
Vital Signs (Short) (Theme Music)
Canadian Film Centre
Director: Spencer Maybee
Producers: Josh Barsky, Sarah Quan
Starring: Shawn Ahmed, Alison Brooks, Abigail Winter
FILM (CONTINUED)
The Caterpillar Knight (Short)
Director: Melissa Chen
Producer: Melissa Chen
Neemkomok' (Short)
American Film Institute
Director: Douglas Cushnie
Producer: Shanshan Sun
Starring: Nitzia Chama, Andoni Gracia, Francisco Ovalle
Daughter for Daughter (Short)
MC Productions
Director: Melissa Chen
Producer: Melissa Chen
Starring: Bob Frazer, Elliette Rae, Steve Thackray
Memento Mori
Director: Niobe Thompson
Producers: David Christensen, Rosvita Dransfeld, Bonnie Thompson
FILM (CONTINUED)
Hungry Ghosts (Short)
Ugosound Studios
Director: Douglas Cushnie
Producers: Colin Anders, Douglas Cushnie, Dave Garvey
Starring: Katharyn Grant, Chaz Grundy, Andrew J. Katers
Xy (Short)
9istachio
Director: Milo Finnegan-Money
Producers: Florence Buchanan, Milo Finnegan-Money, Carl Money
Starring: Ella Forbes, John McArdle, Joyce McArdle