Joe Rangel
Music Supervisor
---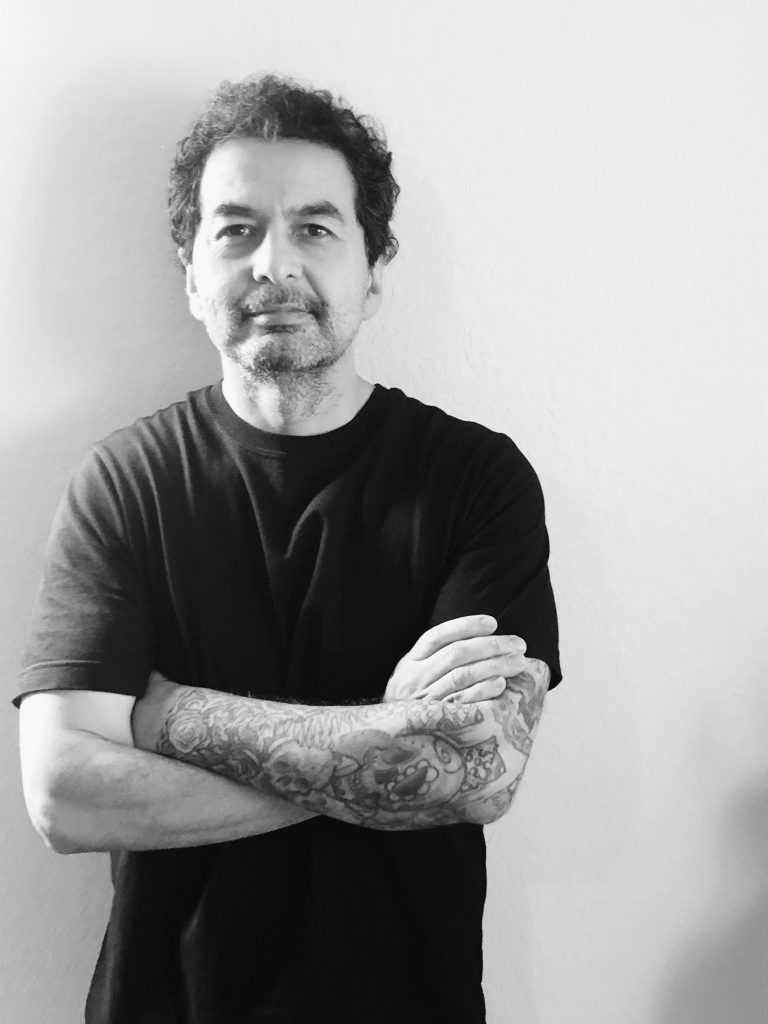 Joe Rangel is enjoying a unique and dynamic career as a Music Supervisor, Soundtrack Producer, a media music executive for major record labels and publishers, and as an independent entrepreneur in the entertainment soundtrack placement space.
After successful stints in the music divisions at Miramax Films, Capitol Records, Virgin Records, and EMI Music Publishing, Joe started his own company, Hitcher, which he developed into a successful multi-tiered independent music licensing venture with partners PULSE. Hitcher represented artists such as Kaytranada, Run the Jewels, Noel Gallagher's High Flying Birds, Migos, Birdman, Nicki Minaj, Tim Armstrong of Rancid, andmost notably, Prince. He also represented independent music publishers / record labels Cash Money/Money Mack, 300 Entertainment, NPG, Parlophone, along with consulting for major labels. PULSE, an independent music publisher with several Grammy-nominated hits including "Havana" by Camila Cabello and "Girls Like You" by Maroon 5, purchased Hitcher and tapped Joe to Head of Creative Sync Licensing/A&R.
As partner at PULSE and Head of Creative Sync/A&R, Joe placed top-tier music producers and songwriters behind the Billboard hits performed by Drake, Nicki Minaj, Migos, Travis Scott, Rhianna, Run the Jewels, Ty Dolla $ign, Maroon 5, Cordae in countless films and series including featured placements in Black-ish, Empire, Power, Insecure, Grey's Anatomy, Billions, This is Us, Fast and Furious 8, Atlanta, and Euphoria, as well as countless gaming & advertising campaigns. Joe facilitated high-profile soundtracks and original songs including Run the Jewels' "Let's Go" for Venom (Sony), Lori McKenna and Natalie Hemby's "Always Remember Us This Way" for A Star Is Born (WB), El-P's (of Run the Jewels) end title score piece for Fantastic Four (20th Century), soundtrack and original songs for Vida (Starz) season 2". In 2020, PULSE was acquired as a joint venture by the Concord Music Group, in a highly publicized deal. Joe left the company to pursue independent music supervision and consulting, as well as other film-music related activities. Joe's intrinsic passion for music in media and deep relationships with artists, songwriters, music producers, managers, record labels, music publishers, and the broader film and television community make him an invaluable creative collaborator.
Joe is a native-born Latino from El Paso, TX who recently relocated to Austin, TX from Los Angeles with his family.
FILM

Smartass (Music Supervisor)
Gravitas Ventures
Director:Jena Serbu
Producers: Jena Serbu
Starring: Joey King, Luke Pasqualino, Marc Menchaca, Yvette Nicole Brown
Clerks II (Music Consultant)
MGM
Director:: Kevin Smith
Producers: Scott Mosier
Starring: Jason Mewes, Kevin Smith, Brian O'Halloran
The Great Raid (Music Coordinator)
Miramax
Director: John Dahl
Producers: Lawrence Bender, Marty Katz
Starring: Portia De Rossi, Mya, Shanon Elizabeth
Cursed (Music Coordinator)
Miramax
Director: Wes Craven
Director: Kyle Patrick Alvarez
Producers: Marianne Maddalena, Kevin Williamson
Starring: Portia De Rossi, Mya, Shanon Elizabeth
Mindhunters (Music Supervisor)
Dimension Films
Director: Renny Harlin
Producers: Cary Brokaw, Akiva Goldsman, Robert F. Newmyer, Jeffrey Silver, Rebecca Spikings
Starring: Eion Bailey, Clifton Collins Jr., Will Kemp, Val Kilmer
Secuestro Express (Music Supervisor)
Miramax
Director: Jonathan Jakubowicz
Producers: Sandra Condito, Jonathan Jakubowicz, Salomon Jakubowicz
Starring: Mia Maestro, Ruben Blades, Carlos Julio Molina
Snowball Effect. The Story of Clerks (Music Consultant)
Miramax
Director: Phil Benson
Producers: Phil Benson
Starring: Kevin Smith, Ernest O'Connell, Jason Mewes
Jersey Girl (Source Music Coordinator)
Miramax
Director: Kevin Smith
Producers: Scott Mosier
Starring: Ben Affleck, Jennifer Lopez, Jason Biggs
My Baby's Daddy (Source Music Coordinator)
Miramax
Director: Cheryl Dunye
Producers: Eddie Griffin, Happy Walters, Matt Weaver
Starring: Eddie Griffen, Michael Imperioli, Anthony Anderson, Bobb'e J. Thompson
FILM (Continued)
Duplex (Source Music Coordinator)
Miramax
Director: Danny DeVito
Producers: Drew Barrymore, Stuart Cornfeld, Nancy Juvonen, Jeremy Kramer, Ben Stiller
Starring: Ben Stiller, Drew Barrymore, Harvey Fienstein, Justin Theroux
Carolina (Music Consultant)
Echo Bridge Home Entertainment
Director: Marleen Gorris
Producers: Carol Baum, Martin Bregman, Kate Guinzburg, Lou Pitt
Starring: Julia Stiles, Shirley MacLaine, Alessandro Nivola
Equilibrium (Music Coordinator)
Miramax
Director: Kurt Wimmer
Producers: Jan de Bont, Lucas Foster
Starring: Christian Bale, Dominic Purcell, Sean Bean
They (Music Supervisor)
Miramax
Director: Robert Harmon
Producers: Tom Engelman, Scott Kroopf
Starring: Laura Regan, Marc Blucas, Ethan Embry
Tadpole (Music Coordinator)
Miramax
Director: Gary Winick
Producers: Alexis Alexanian, Dolly Hall, Gary Winick
Starring: Aaron Stanford, Kate Mara, Robert Iler
On The Line (Music Coordinator)
Miramax
Director: Eric Bross
Producers: Peter Abrams, Richard Hull, Robert L. Levy, Wendy Thorlakson
Starring: Lance Bass, Joey Fatone, Emmanuelle Chriqui, James Bulliard
Prozac Nation (Music Coordinator)
Miramax
Director: Erik Skjoldbjærg
Producers: R. Paul Miller, Galt Niederhoffer, Brad Weston
Starring: Christina Ricci, Jason Biggs, Michelle Williams, Jessica Lange
Scary Movie 2 (Co-Music Supervisor)
Dimension Films
Director:Keenen Ivory Wayans
Producers: Eric L. Gold
Starring: Natasha Lyonne, Anna Faris, Regina Hall
Confessions of a Dangerous Mind (Music Supervisor)
Miramax
Director: George Clooney
Producers: Andrew Lazar
Starring: Sam Rockwell, Drew Barrymore, Michael Cera, George Clooney
Gangs of New York (Source Music Coordinator)
Miramax
Director: Martin Scorsese
Producers: Alberto Grimaldi, Harvey Weinstein
Starring: Leonardi DiCaprio, Daniel Day-Lewis, Cameron Diaz, John C. Reilly
Below (Music Supervisor)
Miramax
Director: David Twohy
Producers: Darren Aronofsky, Sue Baden-Powell, Eric Watson
Starring: Matthew Davis, Bruce Greenwood, Holt McCallany, Dexter Fletcher
The Shipping News (Music Coordinator)
Miramax
Director: Lasse Hallström
Producers: Linda Goldstein Knowlton, Leslie Holleran, Irwin Winkler
Starring: Kevin Spacey, Julianne Moore, Judi Dench, Cate Blanchett
Kate & Leopold (Source Music Coordinator)
Miramax
Director: James Mangold
Producers: Cathy Konrad
Starring: Meg Ryan, Hugh Jackman, Liev Schreiber, Breckin Beyer, Natasha Lyonne
Birthday Girl (Music Coordinator)
Miramax
Director: Jez Butterworth
Producers: Eric Abraham, Steve Butterworth, Diana Phillips
Starring: Nicole Kidman, Ben Chaplin, Vincent Cassel
SERIES
Caught In the Moment (Music Supervisor)
Discovery Communications
Directors: Rebecca Cecil-Wright, Duncan Chard, Clare Dornan, Andrew Graham-Brown, Kath Moore
Producers: Andrew Graham-Brown, Kath Moore
Starring: Tristan Bayer, Vanessa Garnick