Jack Diamond
Music Editor
---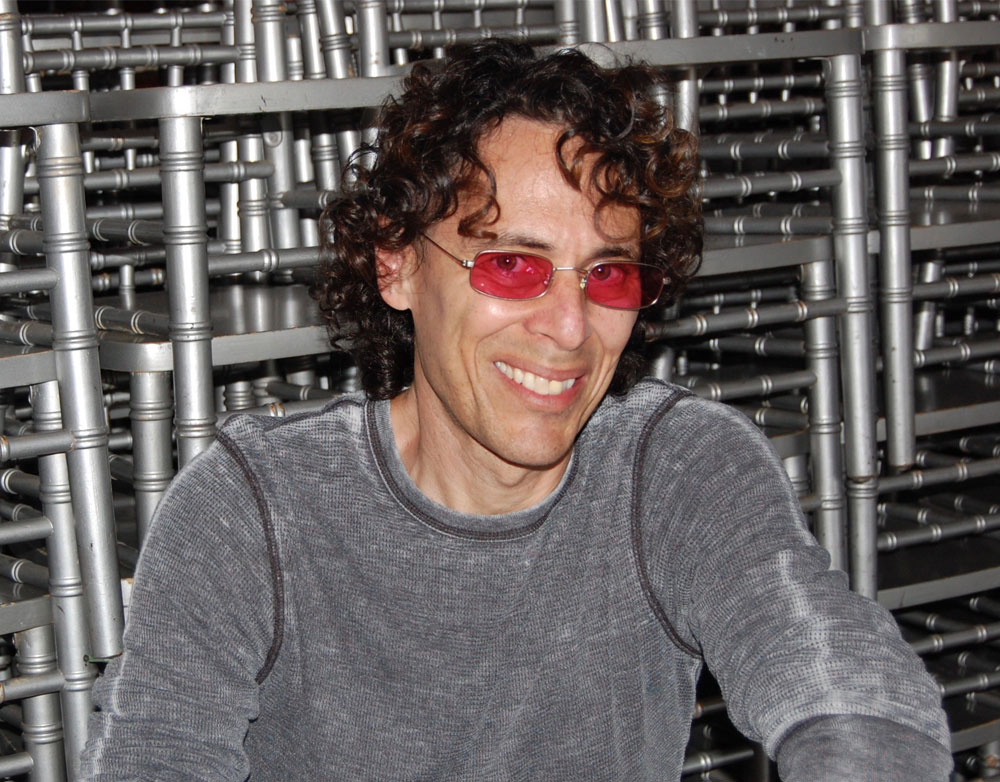 Best known for his work on Seinfeld, Will & Grace, 2 Broke Girls and Married… With Children, Jack has worked on over 2500 episodes of network television.
Jack is from Louisville, Kentucky, graduating from the prestigious Indiana University School Of Music. From 1990-2005 he worked with legendary Seinfeld composer, Jonathan Wolff. From 2005 onward, Jack has teamed up with fellow EMP client, composer Paul Buckley.
In addition to being a featured vocalist on various TV series, Jack recently released his debut solo album "Retromantic" featuring Paul Buckley, Sekou Bunch (Michael Jackson), Allen Sovory (Lenny Kravitz), Carl Verheyen (Supertramp), the Luis Miguel horn section and Eric Gorfain's The Section Quartet.
TELEVISION
Ada Twist, Scientist
Netflix

Go Dog, Go
Netflix

Octonauts and The Great Barrier Reef
Netflix

Helpsters
Apple

Sunflower
Apple

Call Your Mother
ABC
Two Broke Girls
CBS
Partners 
CBS 
Odd Squad
(PBS)
Odd Squad Mobile Unit
(PBS)
$#*! My Dad Says 
CBS 

Welcome to Georgia (Pilot)
CBS
Retired at 35 (Pilot)
TV Land
Hot in Cleveland (Pilot)
TV Land
Strange Brew (Pilot)
Fox Network
Sherri
Lifetime
Telepathetic (Pilot)
Nickelodeon
Gary Unmarried
CBS
Do Not Disturb
Twentieth Century Fox
Back to You Twentieth
Century Fox
Out of Jimmy's Head
Cartoon Network
Will & Grace 
NBC 

Will and Grace Reunion
NBC
Twins
WB
Living with Fran (Season 2)
WB
Thick & Thin
NBC
Reba (Seasons 1-3)
WB
Less Than Perfect
ABC
According to Jim (Seasons 1-2)
ABC
Seinfeld
NBC
Married… With Children (Seasons 8-11)
FOX
Good Morning Miami
NBC
The Stones
CBS
Go Fish
NBC
The Rerun Show (Pilot)
NBC
Ladies Man
CBS
TELEVISION (CONTINUED)
Caroline in the City
NBC
Smart Guy
WB
Unhappily Ever After
WB
Dave's World
CBS
The Naked Truth
NBC
Who's the Boss? (Seasons 7-8)
ABC
Action
FOX
Boston Common (Pilot)
NBC
The Hughleys (Seasons 1-2)
UPN
It's All Relative (Pilot, Original Song)
ABC
Grown Ups (Pilot)
UPN
Regular Joe
ABC
The O'Keefes
WB
Brother's Keeper
ABC
Holding the Baby
FOX
Good Advice
CBS
The Good Life
NBC
Saved by the Bell: The College Years
NBC
Someone Like Me
NBC
Yo Yogi
NBC
Camp Wilder
ABC
Flying Blind
FOX
Rachel Gunn, R.N.
FOX
Vinnie & Bobby
FOX
One of the Boys
NBC
The Boys
CBS
TELEVISION (CONTINUED)
Can't Hurry Love
CBS
The Boys are Back
CBS
You're the One (Pilot)
WB
Townies (Pilot)
ABC
Cursed (Pilot)
NBC
Talk to Me (Pilot)
ABC
Movie Stars (Pilot)
WB
The Army Show (Pilot)
WB
Malcolm & Eddie (Pilot)
UPN
The Geena Davis Show (Pilot)
ABC
Dag (Pilot)
NBC
The Fighting Fitzgeralds (Pilot)
NBC
My Wife and Kids (Pilot)
ABC
King of Queens (Pilot)
CBS
Work with Me (Pilot)
CBS
Double Rush (Pilot)
CBS
Hudson Street (Pilot)
ABC
The Tony Danza Show (Pilot)
NBC
My Wildest Dreams (Pilot)
FOX
A Whole New Ballgame (Pilot)
ABC
Hardball (Pilot)
FOX
FILM
Odd Squad: The Movie
PBS
Happily N'Ever After 2
Lionsgate
Happily N'Ever After (Original Song)
Lionsgate
Sour Grapes 
Castle Rock Entertainment 
PODCAST
The Miranda Obsession
Audible