David
Shire
Composer
---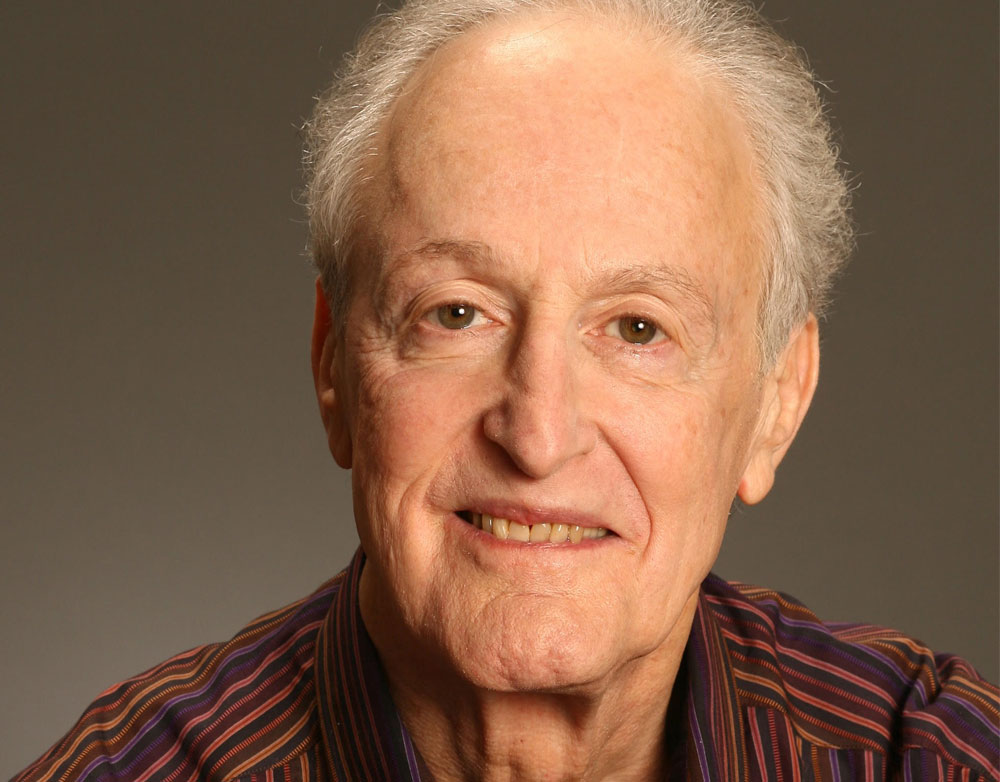 DAVID SHIRE, an Oscar and Grammy winner and multiple Tony and Emmy nominee, has composed prolifically for the theater, films, television and recordings. Broadway (with Richard Maltby): Baby (Tony nominations for Best Score and Musical); Big (Tony nomination, Best Score). Off-Broadway (w/Maltby): Starting Here, Starting Now (Grammy nomination); Closer Than Ever (Outer Critics Circle Award for Best Musical and Score); Regional:(w/Maltby) Take Flight, produced in London, Tokyo, St. Petersburg, Russia, McCarter Theatre; Dancers At A Waterfall (Pasadena Playhouse, Seattle's Fifth Avenue Theatre); Sousatzka (Toronto). Currently collaborating on new musicals with Maltby and Adam Gopnik. Feature film scores: Norma Rae (Academy Award), The Conversation, All the President's Men, The Taking of Pelham 1-2-3, Zodiac, Farewell, My Lovely, The Hindenberg, Saturday Night Fever (two Grammy Awards), many others.
Television scores: five Emmy nominations. Songs recorded by Barbra Streisand, Maureen McGovern, Melissa Manchester, Jennifer Warnes, John Pizzerelli, Nancy Lamont, Vanessa Williams, Glenn Campbell, Liz Callaway, Johnny Mathis, Kiri Te Kanawa, Billy Preston & Syreeta (international hit single "With You I'm Born Again"), numerous others. Life member of the Dramatists Guild Council. He lives in the Hudson Valley with his wife Didi Conn.
AWARDS / NOMINATIONS
ACADEMY AWARD Best Original Song
"It Goes Like It Goes" from Norma Rae
Emmy Award Nomination Best Original Song
"I'll Never Say Good-Bye" from The Promise
Emmy Award Nomination Rear Window
Emmy Award Nomination The Kennedys of Massachusetts
Emmy Award Nomination Do You Remember Love?
Emmy Award Nomination The Defection of Simus Kudirka
Emmy Award Nomination Raid on Entebbe
FILM
Who Framed Tommy Callahan (Upcoming)
Director: Harry Kellerman Producers: Ken H. Keller, Caron Rudner, Brendan Thomas Starring: Oakes Fegley, Jack Gore, Fina Strazza
Brighton Beach
Director: David Gutnik
Producers: Michelle Booso, Molly Conners, Giulio Maratonio
Starring: FKA Twigs, Barney Harris, Costa Ronin
Love After Love Parts and Labor
Director: Russell Harbaugh
Producers: Lauren Haber, Lucas Joaquin, Michael Prall
Starring: James Adomian, Seth Barrish, Marlene Brown
The American Side
Centre Street Productions
Director: Jenna Ricker
Producers: Jonathan Shoemaker
Starring: Greg Stuhr, Camilla Belle, Matthew Broderick
Quitters
Frederick & Ashbury
Director: Noah Pritzker
Producers: Luca Borghese, Ben Howe
Starring: Kara Hayward, Mira Sorvino, Saffron Burrows
Beyond a Reasonable Doubt
RKO Pictures
Director: Peter Hyams
Producers: Aaron Ray, Ted Hartley, Moshe Diamant, Mark Damon
Starring: Michael Douglas, Amber Tamblyn, Jesse Metcalfe
Zodiac
Warner Brothers Pictures
Director: David Fincher
Producers: James Vanderbilt, Mike Medavoy, Cean Chaffin
Starring: Jake Gyllenhaal, Mark Ruffalo, Robert Downey, Jr, Gary Oldman
The Tollbooth
Castle Hill Prods.
Director: Debra Kirschner
Producers: Alex Kopit, Debra Kirschner
Starring: Marla Sokoloff, Tovah Felshuh, Idina Menzel
Ash Wednesday
Focus Features
Director: Ed Burns
Producers: Caroline Kaplan, Glen Basner
Starring: Ed Burns, Elijah Wood
One Night Stand
New Horizons
Director: Talia Shire
Producer: Alida Camp
Starring: Ally Sheedy, David Sheltraw
The Journey Inside (IMAX Film)
Dick Clark Prods.
Director: Barnaby Jackson
Producer: Adam Moss
Starring: Clement von Franckenstein
Paris Trout
Showtime
Director: Stephen Gyllenhaal
Producer: Diana Kerew
Starring: Dennis Hopper, Barbara Hershey, Ed Harris
Bed & Breakfast
Hemdale Picture Corp.
Director: Robert Ellis Miller
Producer: Jack Schwartzman
Starring: Roger Moore, Talia Shire
Monkey Shines
Orion
Director: George A. Romero
Producer: Peter Grunwald
Starring: Stanley Tucci, Janine Turner
Vice Versa
Columbia
Director: Brian Gilbert
Producer: Ian La Frenais Starring: Judge Reinhold, Fred Savage
FILM (CONTINUED)
Backfire
Showtime
Director: Gil Cates
Producer: Danton Rissner
Starring: Karen Allen, Keith Carradine, Jeff Fahey
'Night, Mother
Universal
Director: Tom Moore
Producers: Alan Greisman, Aaron Spelling Starring: Sissy Spacek, Anne Bancroft
My Antonia
USA Network
Director: Joseph Sargent
Producers: David J. Rintels, Victoria Riskin
Starring: Jason Robards, Eva Marie Saint, Neil Patrick Harris
Short Circuit
TriStar
Director: John Badham
Producers: David Foster, Lawrence Turman
Starring: Ally Sheedy, Steve Guttenberg, Fisher Stevens
Return To Oz
Disney
Director: Walter Murch
Producers: Gary Kurtz, Paul Maslansky
Starring: Fairuza Balk, Piper Laurie
2010
MGM
Director: Peter Hyams
Producer: Peter Hyams
Starring: Roy Scheider, John Lithgow, Helen Mirren
Oh God, You Devil
Warner Bros.
Director: Paul Bogart
Producer: Bob Sherman
Starring: George Burns, Ted Wass
Max Dugan Returns
20th Century Fox
Director: Herbert Ross
Producer: Roger Rothstein
Starring: Jason Robards, Marsha Mason, Donald Sutherland
The World According To Garp
Warner Bros.
Director: George Roy Hill
Producer: George Roy Hill
Starring: Robin Williams, Glenn Close, John Lithgow
Paternity
Paramount
Director: David Steinberg
Producers: Hank Moonjean, Lawrence Gordon
Starring: Burt Reynolds, Beverly D'Angelo, Lauren Hutton
The Earthling (Song)
Filmways Pictures
Director: Peter Collinson
Producer: Elliot Schick
Starring: William Holden, Rick Schroder
The Night The Lights Went Out In Georgia
Avco Embassy
Director: Ronald F. Maxwell
Producers: Elliot Geisinger, Howard Kuperman, Ronald Sland, Howard Smith
Starring: Dennis Quaid, Kristy McNichol, Mark Hamill
Only When I Laugh
Columbia
Director: Glenn Jordan
Producer: Roger Rothstein
Starring: Marsha Mason, Kristy McNichol
Norma Rae
20th Century Fox
Director: Martin Ritt
Producers: Tamara Asseyev, Alex Rose
Starring: Sally Fields, Beau Bridges
Fast Break
Columbia
Director: Jack Smight
Producers: Jack Grossberg, Stephen J. Friedman
Starring: Gabe Kaplan
Old Boyfriends
Avco Embassy
Director: Joan Tewkesbury
Producer: Edward R. Pressman
Starring: Talia Shire, John Belushi, Keith Carradine
The Promise
Universal
Director: Gilbert Cates
Producers: Fred Weintraub, Paul Heller
Starring: Kathleen Quinlan, Stephen Collins
Straight Time
Warner Bros.
Director: Ulu Grosbard
Producer: Tim Zinnemann
Starring: Dustin Hoffman, Theresa Russell, Gary Busey
FILM (CONTINUED)
Saturday Night Fever (Adaptation and Additional Music)
Paramount
Grammy Award, 1978
Director: John Badham
Producers: Kevin McCormick, Robert Stigwood
Starring: John Travolta, Karen Lynn Gorney
Harry And Walter Go To New York
Columbia
Director: Mark Rydell
Producers: Tony Bill, Harry Gittes
Starring: James Caan, Elliot Gould, Michael Caine
The Big Bus
Paramount
Director: James Frawley
Producers: Julia Phillips, Michael Phillips
Starring: Joseph Bologna, Stockard Channing, Ned Beatty
All The President's Men
Warner Bros.
Director: Alan J. Pakula
Producer: Walter Coblenz
Starring: Dustin Hoffman, Robert Redford
The Hindenburg
Universal
Director: Robert Wise
Producer: Robert Wise
Starring: George C. Scott, Anne Bancroft, Burgess Meredith
Farewell, My Lovely
Avco Embassy
Director: Dick Richards
Producers: Elliot Kastner, Jerry Bruckheimer, Jerry Bick
Starring: Robert Mitchum, Charlotte Rampling
The Fortune (Adaptation)
Columbia
Director: Mike Nichols
Producer: Hank Moonjean
Starring: Jack Nicholson, Warren Beatty, Stockard Channing
The Taking Of Pelham 1-2-3
United Artists
Director: Joseph Sargeant
Producers: Edgar Scherick, Gabriel Katzka
Starring: Walter Matthau, Robert Shaw
The Conversation
Paramount
Director: Francis Ford Coppola
Producers: Fred Roos, Francis Ford Coppola
Starring: Gene Hackman, John Cazale
Class Of '44
Warner Bros.
Director: Paul Bogart
Producer: Paul Bogart
Starring: Gary Grimes, Jerry Houser
Showdown
Universal
Director: R.G. (Bud) Springsteen
Producer: Gordon Kay
Starring: Audie Murphy
Two People
Universal
Director: Robert Wise
Producer: Robert Wise
Starring: Peter Fonda, Lindsay Wagner
Steelyard Blues (Adaptation)
Warner Bros.
Director: Alan Myerson
Producers: Julia Phillips, Michael Phillips
Starring: Donald Sutherland, Jane Fonda
To Find A Man
Columbia
Director: Buzz Kulik
Producer: Mort Abrahams
Starring: Lloyd Bridges, Tom Bosley
Skin Game
Warner Bros.
Director: Paul Bogart
Producer: Burt Kennedy
Starring: James Garner, Louis Gossett Jr.
Drive, He Said
Columbia
Director: Jack Nicholson
Producers: Harry Gittes, Fred Roos, Bert Schneider, Jack Nicholson
Starring: Bruce Dern, Karen Black
Summertree
Columbia
Director: Anthony Newley
Producer: Kirk Douglas
Starring: Michael Douglas, Barbara Bel Geddes
One More Train To Rob
Universal
Director: Andrew V. McLaglen
Producer: Robert Arthur
Starring: George Peppard
ADVERTISING
HBO Cubed Campaign