David Newman
Composer
---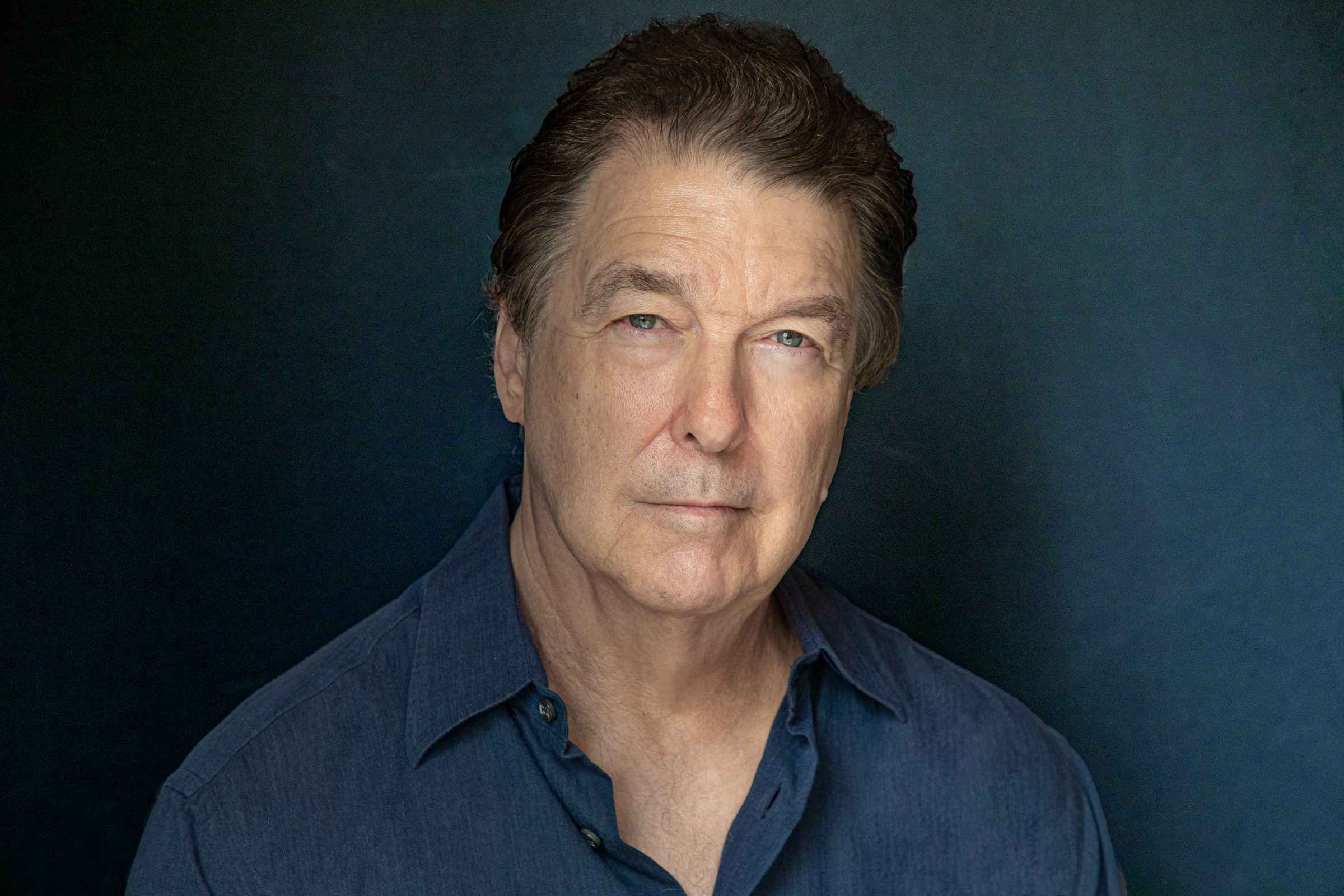 David Newman is one of today's most accomplished creators of music for film. In his 30-year career he has scored more than 120 films, ranging from War of the Roses, Matilda, Bowfinger, and Heathers to the more recent Girls Trip, Night School and Serenity. His music has brought to life the critically acclaimed dramas Brokedown Palace and Hoffa; comedies such as Galaxy Quest and Throw Momma from the Train and Tommy Boy; and award-winning animated films Ice Age, The Brave Little Toaster, and Anastasia. His latest film project is Arthur's Whiskey which will be released in 2024. He holds an Academy Award nomination for his score to Anastasia.
In 2021, after a decade of conducting numerous live music-to-film concerts for the classic 1961 West Side Story film, Newman arranged the score for Steven Spielberg's bold new re-imagining of the legendary Leonard Bernstein & Stephen Sondheim musical. Newman received a Grammy Nomination for the Soundtrack Recording. Recently, he conducted four live performances of the film with the New York Philharmonic.
As a highly sought-after conductor, Newman appears with leading orchestras throughout the world including the New York Philharmonic, Los Angeles Philharmonic, Royal Philharmonic Orchestra, the Deutsches Symphonie-Orchester Berlin, the Schleswig-Holstein Festival Orchestra, San Diego Symphony, Boston Symphony Orchestra, Philadelphia Orchestra, The Chicago Symphony, The San Francisco Symphony and the Cleveland Orchestra. In Fall 2017, Mr. Newman conducted the world premiere of John Williams' epic film series, Star Wars — Episodes IV, V, VI and VII, with the New York Philharmonic. In Summer 2020, he also conducted the world premiere of his score for the film Galaxy Quest live with the San Diego Symphony during Comic-Con and also a live concert of his score for the Danny Devito Film, Matilda with the Houston Symphony. In the fall of 2022 he conducted the film, The Wizard of OZ, Live, with the American Youth Symphony for the opening event of the Academy Museum in Los Angeles.
The son of nine-time Oscar-winning composer Alfred Newman, the creation and conducting of music has been a lifelong zeal for Newman. An active composer for the concert hall, he has composed works that have been performed by the Los Angeles Philharmonic, Indianapolis Symphony, and Long Beach Symphony, as well as at the Ravinia Festival, Spoleto Festival USA, and Chicago's Grant Park Music Festival. He also composed a violin-orchestra suite for prodigious Korean American violinist Sarah Chang based on the songs from West Side Story.
Passionate about nurturing the next generation of musicians in 2010 he served on the faculty of the Aspen Music Festival in the Film Scoring Program as well as the board of the American Youth Symphony.
Newman is married to wife Krystyna and is the father of two girls.
FILM
Arthur's Whisky
Arclight Films
Director: Stephen Cookson
Producers: Rick Benattar, Stephen Cookson, Pippa Cross, Peter Keegan, Nigel Thomas
Starring: Hayley Mills, Diane Keaton, Bill Paterson
West Side Story (Producer and Arranger – Songs)
20th Century Studios / Walt Disney Studios Motion Pictures
Director: Steven Spielberg
Producers: Kristie Macosko Krieger, Kevin McCollum, Steven Spielberg
Starring: Ansel Elgort, Rachel Zegler, Ariana DeBose
*2023 Grammy Awards – Best Compilation Soundtrack for Visual Media (Nominated)
Night School
Universal Pictures
Director: Malcolm D. Lee
Producers: Kevin Hart, Will Packer
Starring: Kevin Hart, Tiffany Haddish, Rob Riggle
Girls Trip
Universal Pictures
Director: Malcolm D. Lee
Producers: Malcolm D. Lee, Will Packer
Starring: Regina Hall, Queen Latifah, Jada Pinkett Smith, Tiffany Hadish
Alvin and the Chipmunks: The Squeakquel (Composer, Score Conductor)
Twentieth Century Fox
Director: Betty Thomas
Producers: Ross Bagdasarian Jr, Janice Karman
Starring: Zachary Levi, David Cross, Jason Lee, Justin Long
Norbit
Paramount Pictures
Director: Brian Robbins
Producers: John Davis, Eddie Murphy
Starring: Eddie Murphy, Thandiwe Newton, Terry Crews
Serenity
Universal Pictures
Director: Joss Whedon
Producers: Barry Mendel
Starring: Nathan Fillion, Gina Torres, Alan Tudyk
My Life in Ruins
Searchlight Pictures
Director: Donald Petrie
Producer: Michelle Chydzik Sowa, Nathalie Marciano
Starring: Nia Vardalos, Richard Dreyfuss, Alexis Georgoulis
How to Lose a Guy in 10 Days
Paramount Pictures
Director: Donald Petrie
Producer: Robert Evans, Lynda Obst, Christine Peters
Starring: Kate Hudson, Matthew McConaughey, Kathryn Hahn
Scooby Doo
Warner Bros.
Director: Raja Gosnell
Producers: Charles Roven, Richard Suckle
Starring: Freddie Prinze Jr., Sarah Michelle Gellar, Matthew Lillard, Linda Cardellini
Life or Something Like It
Twentieth Century Fox
Director: Stephen Herek
Producer: John Davis, Toby Jaffe, Arnon Milchan, Chi-Li Wong
Starring: Angelina Jolie, Edward Burns, Tony Shalhoub
Ice Age
Twentieth Century Fox
Director: Chris Wedge, Carlos Saldanha
Producer: Lori Forte
Starring: Ray Romano, John Leguizamo, Denis Leary
Death to Smoochy
Warner Bros.
Director: Danny DeVito
Producers: Andrew Lazar, Peter Macgregor-Scott
Starring: Robin Williams, Edward Norton, Catherine Keener
The Affair of the Necklace
Warner Bros.
Director: Charles Shyer
Producer: Broderick Johnson, Andrew A. Kosovo, Redmond Morris, Charles Shyer
Starring: Hilary Swank, Jonathan Pryce, Simon Baker
Galaxy Quest
DreamWorks Distribution
Director: Dean Parisot
Producer: Mark Johnson, Charles Newirth
Starring: Tim Allen, Sigourney Weaver, Alan Rickman
FILM (continued)
Bowfinger
Universal Pictures
Director: Frank Oz
Producer:Brian Grazer
Starring: Steve Martin, Eddie Murphy, Heather Graham
Brokedown Palace
Twentieth Century Fox
Director: Jonathan Kaplan
Producer: Adam Fields, Lope V. Juban Jr.
Starring: Claire Danes, Kate Beckinsale, Bill Pullman
Never Been Kissed
Twentieth Century Fox
Director: Raja Gosnell
Producer: Sandy Isaac, Nancy Juvonen
Starring: Drew Barrymore, David Arquette, Molly Shannon
Anastasia
Twentieth Century Fox
Director: Don Bluth, Gary Goldman
Producer: Don Bluth, Gary Goldman, Laura Lo Wentworth
Starring: Meg Ryan, John Cusack, Kelsey Grammer
*1998 Academy Awards – Best Music, Original or Comedy Score (Nominee)
Jingle All the Way
Twentieth Century Fox
Director: Brian Levant
Producer: Michael Barnathan, Chris Columbus, Mark Radcliffe
Starring: Arnold Schwarzenegger, Sinbad, Phil Hartman, Rita Wilson
Matilda
TriStar Pictures
Director: Danny DeVito
Producer: Liccy Dahl, Danny DeVito, Michael Shamberg, Stacey Sher
Starring: Mara Wilson, Danny DeVito, Rhea Perlman
The Nutty Professor
Universal Pictures
Director: Tom Shadyac
Producer: Brian Grazer, Russell Simmons
Starring: Eddie Murphy, Jada Pinkett Smith, James Coburn
The Phantom
Paramount Pictures
Director: Simon Wincer
Producer: Robert Evans, Alan Ladd Jr,. Christine Peters
Starring: Billy Zane, Kristy Swanson, Treat Williams
Tommy Boy
Paramount Pictures
Director: Peter Segal
Producer: Lorne Michaels
Starring: Chris Farley, David Spade, Brian Dennehy

Boys on the Side
Warner Bros.
Director: Herbert Ross
Producer: Arnon Milchan, Steven Ruether, Herbert Ross
Starring: Whoopi Goldberg, Mary-Louise Parker, Drew Barrymore
The Flintstones
Universal Pictures
Director: Brian Levant
Producer: Bruce Cohen
Starring: John Goodman, Elizabeth Perkins, Rick Moranis, Rosie O'Donnell
My Father the Hero
Buena Vista Pictures
Director: Steve Miner
Producer: Jacques Bar, Jean-Louis Livi
Starring: Gerard Depardieu, Katherine Heigl, Dalton James
Coneheads
Paramount Pictures
Director: Steve Barron
Producer: Lorne Michaels
Starring: Robert Knott, Jonathan Penner, Dan Aykroyd
The Sandlot
Twentieth Century Fox
Director: David Mickey Evans
Producer: Dale De La Torre, William S. Gilmore
Starring: Tom Guiry, Mike Vitar, Patrick Renna, Chauncey Leopardi
Hoffa
Twentieth Century Fox
Director: Danny DeVito
Producer: Caldecot Chubb, Danny DeVito, Edward R. Pressman
Starring: Jack Nicholson, Danny Devito, Armand Assante
The Mighty Ducks
Buena Vista Pictures Distribution
Director: Stephen Herek
Producer: Jon Avnet, Jordan Kerner
Starring: Emilio Estevez, Joss Ackland, Lane Smith
FILM (continued)
Bill & Ted's Excellent Adventure
Orion Pictures
Director: Stephen Herek
Producer: Scott Kroopf, Michael S. Murphey, Joel Soisson
Starring: Keanu Reeves, Bill S. Preston
Heathers
New World Pictures
Director: Michael Lehmann
Producer: Denise Di Novi
Starring: Winina Ryder, Christian Slater, Shannen Doherty
Madhouse
Orion Pictures
Director: Tom Ropelewska
Producer: Leslie Dixon
Starring: John Larroquette, Kirstie Alley, Alison La Placa
The War of the Roses
Twentieth Century Fox
Director: Danny DeVito
Producer: James L. Brooks, Arnon Milchan
Starring: Michael Douglas, Kathleen Turner, Danny DeVito
Throw Momma from the Train
Orion Pictures
Director: Danny DeVito
Producer: Larry Brezner
Starring: Danny DeVito, Billy Crystal, Kim Greist
The Brave Little Toaster
Buena Vista Pictures
Director: Jerry Rees
Producer: Donald Kushner, Thomas L. Whilhite
Starring: Jon Lovitz, Timothy Stack, Deanna Oliver, Phil Hartman
SERIES
Green Eggs and Ham
Netflix
Producers: Ellen DeGeneres, David Dobkin, Helen Kalafatic, Mike Karz, Jeff Kleeman, Sam Register
Starring: Michael Douglas, Adam Devine, Ilana Glazer, Diane Keaton
SHORT FILM
The Spirit
LionsGate Films
Director: Frank Miller
Producers: Deborah Del Prete, Gigi Pritzker, Michael E. Uslan
Starring: Jaime King, Gabriel Macht
Frankenweenie
Buena Vista Distribution Company
Director: Tim Burton
Producer: Julie Hickson
Starring: Shelley Duvall, Daniel Stern, Barret Oliver