Craig DeLeon
Composer
---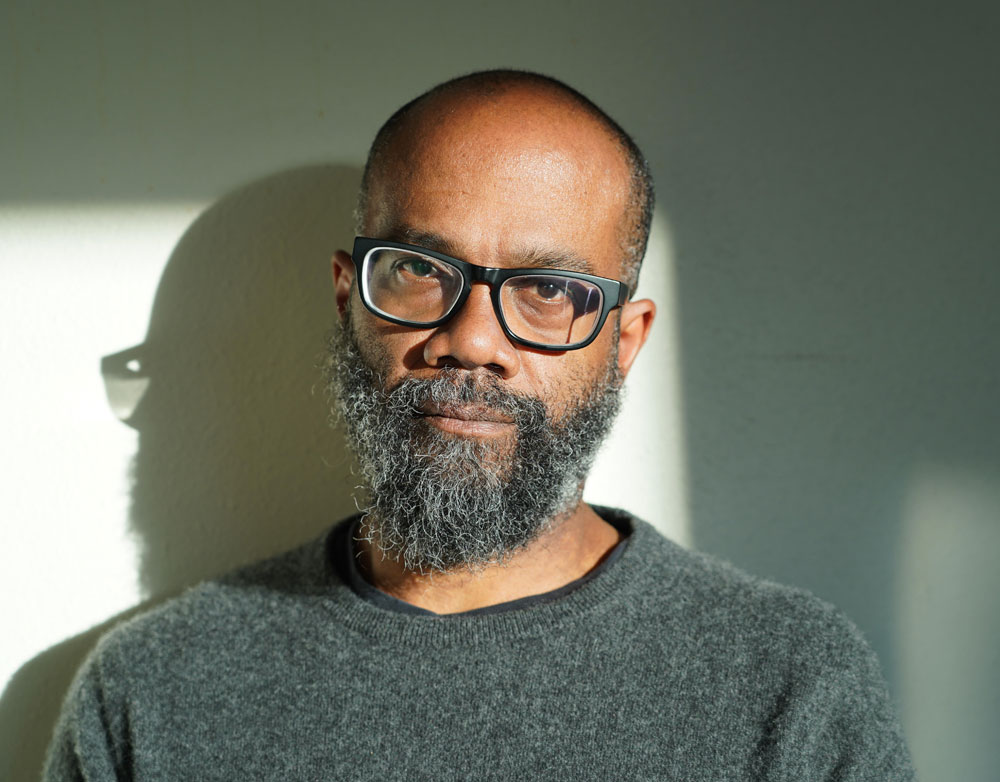 Bronx-born Craig DeLeon has been composing original music since he first
heard Prince's "I Wanna Be Your Lover" at age 8. Craig is currently enjoying plaudits for his moving score to the new Apple+ series The Last Days of Ptolemy Grey produced by and starring Samuel L. Jackson and is currently scoring the Netflix feature film End of the Road, which stars Queen Latifah, Ludacris and Beau Bridges. With his current scores to Sia's Golden Globe nominated feature film Music, the hard-edged Showtime documentary Supervillain: The Making of Tekashi 6ix9ine, as well as Scandalous for CNN, DeLeon displays a range and sensitivity inspired by the interesting path his career in music for picture is taking.
DeLeon started his career at the legendary production company Propaganda Films as an assistant to director Spike Jonze. DeLeon's brief included creating concepts for music videos with a director roster that included David Fincher, Antoine Fuqua, Michel Gondry, and Michael Bay. DeLeon immersed himself in the varying concepts of music against picture, and as he moved into his emphasis on music creation, he was able to retain the storytelling insight of the filmmaker.
As a composer and creative director with music collective Human, DeLeon continued to tell stories with music in the advertising space, with music featured in ads for Apple, Nike, American Express, Adidas, Xbox, Microsoft, and Google. DeLeon won the Best Original Music CLIO for his APPLE TV ad campaign.
DeLeon began his narrative film scoring career with the independent feature Normal Adolescent Behavior (New Line, starring Amber Tamblyn). He scored the award-winning apocalyptic thriller The Last Survivors, that opened the 2014 LA Film Festival, as well as Fools (dir. Benjamin Meyer), which won the audience award at Dances With Films Festival. DeLeon has also scored documentaries with iconic directors Alex Gibney (segments of Freakonomics) and Adam Pertofsky (the Academy Award-nominated The Witness from the Balcony of Room 306).Craig lives in Los Angeles with his two children.
FILM
Untrapped: The Story of Lil Baby
Amazon Prime Video
Director: Karam Gill
Producers: Dominique Jones, Pierre Thomas, Kevin Lee, Karam Gill, Daniel Malikyar, Andrew Primavera, Blase Biello.
Starring: Lil Baby
*2022 Tribeca Film Festival
End of the Road
Netflix
Director: Millicent Shelton
Producers: Mark Burg, Tracey E. Edmonds, Brad Kaplan
Starring: Queen Latifah, Beau Bridges, Ludacris
MUSIC
Culmination Productions
Director: Sia
Producers: Vincent Landay, Jason Baum, Dallas Clayton
Starring: Kate Hudson, Maddie Ziegler, Leslie Odom Jr., Hector Elizondo
* Nominee, Best Motion Picture – 2020 Golden Globe Awards
* Nominee, Best Actress (Kate Hudson) – 2020 Golden Globe Awards
Scandalous (Documentary)
Magnolia/CNN/This Is Just A Test
Director: Mark Landsman
Producers: Aengus James, Colin Miller
Virgin Mary (Upcoming)
Haven Entertainment
Director: Beth Schacter
Producers: Breandan Bragg, Jordana Mollick, Sandra Siegal
Black Star Mila (Short)
Partizan
Director: Michael Williams
Starring: Mila Adderley, Michael Rowles
Fools
Director: Benjamin Meyer
Producers: Beth Schacter, Dana Scott
Starring: Mary Cross, Michael Szeles
* LA Dances With Films 2015 – Winner, Audience Award
Be Here Now (Documentary)
Silver Lining Entertainment
Director: Lilibet Foster
Producers: Deborah Kuleff, Sam Maydew
Starring: Andy Whitfield
* Los Angeles Film Festival 2015 – Winner, Audience Award – Best Documentary Feature
FILM (CONTINUED)
The Last Survivors
Federighi Films
Director: Thomas S. Hammock
Producers: Seth Caplan, Jacob Forman, Chris Harding
Starring: Haley Lu Richardson, Booboo Stewart, Jon Gries
In God We Trust (Co-Composer, Documentary)
The Halcyon Company
Directors: Derek Anderson, Victor Kubicek
Producers: Hunter Gray, Orlando Wood
Starring: Victor Kubicek
Hollywood Hair (Co-Composer, Documentary)
Director: Juliet Snowden
Producers: Juliet Snowden, Stiles White
* Sebastopol Documentary Film Festival 2012 – Winner, Critics Award Best Feature
* Durango Independent Film Festival 2012 – Winner, Best Documentary
Dead in the Room (Short)
Slamdance
Director: Adam Pertofsky
Producers: Peter Baxter, Richard Berman
Starring: Patrick J. Adams, Andrew Borba, Jeanette Caldera
The Legend of Hallowdega (Co-Composer, Short)
Radical Media
Director: Terry Gilliam
Producers: Samantha Storr, Justin Wilkes
Starring: David Arquette, Justin Kirk, Dale Earnhardt Jr.
Freakonomics (Co-Composer, Documentary)
Cold Fusion Media Group
Director: Alex Gibney
Producers: Craig Atkinson, Dan O'Meara, Chris Romano
Starring: Morgan Spurlock, James Ransone, Bill Gates
The Witness From the Balcony of Room 306 (Co-Composer, Documentary)
National Civil Rights Museum
Director: Adam Pertofsky
Producers: Margaret Hyde, Vicki Mayer, R. Stephan Mohammed
Starring: Benjamin Hooks, Samuel Kyles, Maxine Smith
* Academy Awards 2009 – Nominated, Best Documentary Short Subject
Normal Adolescent Behavior
New Line Cinema
Director: Beth Schacter
Producers: Pilar DeMann, Alwyn Kushner, Brad Wyman
Starring: Amber Tamblyn, Ashton Holmes, Kelli Garner
TELEVISION
Velma
HBO Max
Producers: Charlie Grandy, Mindy Kaling, Howard Klein, Sam Register
Starring: Mindy Kaling
Big Vape
Netflix
Director: R.J. Cutler
Producers: R.J. Cutler, Justin Falvey, Darryl Frank, Elise Perlstein, Trevor Smith, Rebecca Teitel, Mike Beck, Ian Orefice
Fatal Attraction
Paramount +
Director: Silver Tree
Producers: Silver Tree, Justin Falvey, Darryl Frank, Kevin J. Hynes, Stanley R. Jaffe, Sherry Lansing, Alexandra Cunningham
Starring: Lizzy Caplan, Amanda Peet, Joshua Jackson
The Last Days of Ptolemy Grey
Apple TV +
Director: Ramin Bahrani
Producers: Dianne Houslin, Samuel L. Jackson, David Levine, Walter Mosley, Eli Selden, Ramin Bahrani
Starring: Marsha Stephanie Blake, Gilbert Glenn Brown, Arischa Conner
Goliath
Showtime
Producers: Religion of Sports, Village Roadshow
Starring: Wilt Chamberlain
SuperVillain
Showtime Networks
Producers: Brian Grazer, Peter J. Scalettar, Sara Bernstein, Jonathan Chinn
Starring: Tekashi 6ix9ine
Superior Donuts (Pilot)
CBS
Producers: Bob Daily, Garrett Donovan, Neil Goldman, Jermaine Fowler
Starring: Jermaine Fowler, Rell Battle, Katey Segal, Diane Guerrero
Keep It Together (Pilot) 20th
Century Fox Television/ABC
Producers: Garrett Donovan, Neil Goldman, Dave Becky
Starring: Kevin Hart, Amber Stevens West, Romany Malco