Antonio Gambale
Composer
---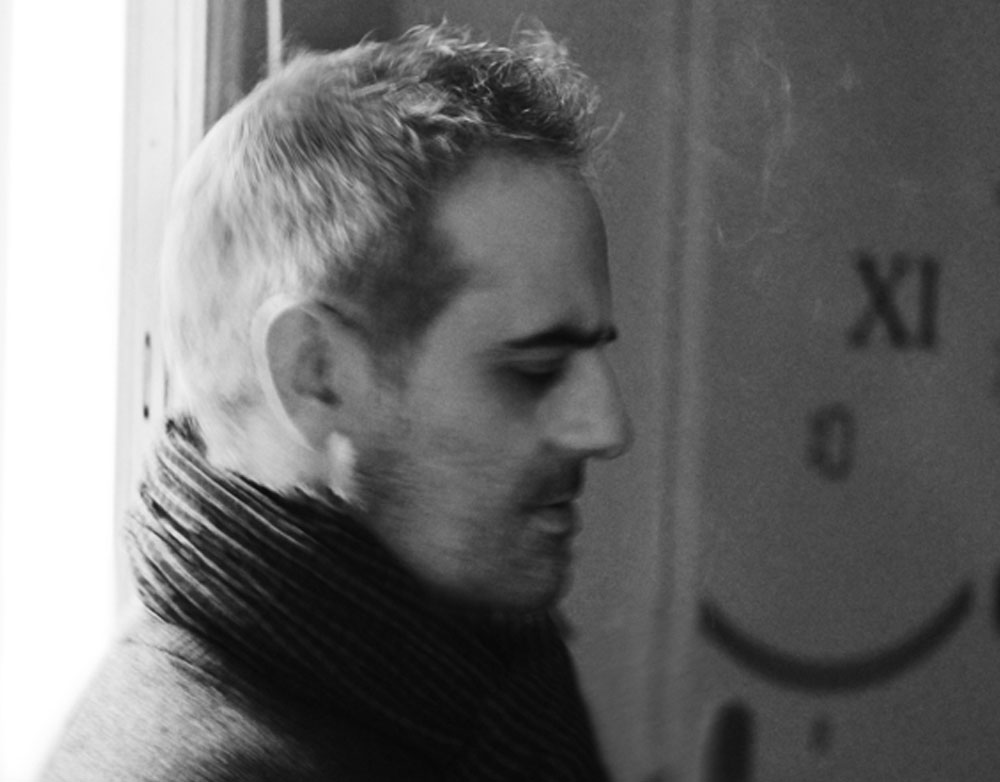 Antonio Gambale is a composer, arranger and programmer based in Paris, France. He works primarily in film, television and advertising music. Starting with his first job composing music for a television commercial at the age of 19, Antonio's career spans 25 years of professional work.
Beginning studies in classical piano, organ and written music theory from the age of six, Antonio very quickly developed strong tendencies toward improvisation and a fascination with finding and creating innovative sounds.
A versatile and diverse composer, his professional background covers electronic music production, remixing, songwriting, advertising music, video game music, composition for contemporary dance theatre, and scoring for short, documentary and feature film. His electronic music has been charted by DJs internationally and featured on compilation albums, and he has received several awards for his film and advertising music in festivals around the world.
While no stranger to pure classical and orchestral writing, Antonio is best known and most sought after for his sophisticated taste in mixing electronics and acoustics. His range can vary from stark and daring clashes of radically different musical textures to seamless blending, blurring the line where the acoustic ends and the electronic starts.
Many years of exploration and experimentation backed by formal training have amplified Antonio's natural liberty of expression and musical inquisitiveness. Regardless of the genre of music in which he is working, Antonio's approach always involves discovering and creating a unique, identifiable sonic signature.
In his current career, Antonio has established a long-standing collaboration with leading french composer Nathaniel Méchaly, having worked together for ten years on films ranging from independent productions to major Hollywood blockbusters and international television series. He has also worked with composer Philippe Rombi on films by François Ozon, and with Pierre Adenot on La Belle et La Bête (Beauty and the Beast) and on a major advertising campaign for Cartier. As a composer in his own right, Antonio has scored award-winning short films, feature films and television series. In collaboration with David Menke, he scored the horror/comedy feature Stung, premiering at the Tribeca Film Festival 2015. In 2016, Antonio scored the feature film Joe Cinque's Consolation which premiered internationally at the Toronto International Film Festival. Later that year he composed the original music for the Canal+ original comedy series, Kaboul Kitchen. During 2015-2017, Antonio has also collaborated with composers Michael Tordjman and Maxime Desprez as arranger and synth programmer on a wide range of popular French comedy films such as RAID DINGUE (Danny Boon), BABYSITTING (Philippe Lacheau), MA FAMILLE T'ADORE DÉJÀ (Jérôme Commandeur), ALIBI.com (Philippe Lacheau), LES NOUVELLES AVENTURES DE CENDRILLON (Lionel Steketee) as well as the original music for the live stadium tour for France's best-known stand-up comedians, GAD ELMALEH and KEV ADAMS.
SERIES
Unorthodox (Composer)
Netflix
Director: Maria Schrader
Producers: Anna Winger, Alexa Karolinski, Henning Kamm
Starring: Shira Haas, Amit Rahav, Jeff Wilbusch
*Nominated, Outstanding Main Title Theme Music – 2020 Emmy Awards
*Nominated, Outstanding Music Composition for a Limited Series – 2020 Emmy Awards
Kaboul Kitchen (Composer – Season 3)
Canal +
Director: Frédéric Berthe
Producers: Bénédicte Bellocq, Joëy Faré, Marco Cherqui
Starring: Simon Abkarian, Azzedine Riyad, Stéphanie Pasterkamp
Midnight Sun (Music Mixer)
SVT
Director: Måns Mårlind, Björn Stein
Producers: Marc Jenny, Jan Marnell, Stefan Baron, Oliver Bibas
Starring: Leila Bekhti, Gustaf Hammarsten, Albin Grenholm
Transporter: The Series (Music Team)
20th Century Fox
Director: Brad Turner
Producers: Susan Murdoch, Marc Jenny, Patricia Curmi
Starring: Chris Vance, Francois Berleand, Charly Hubner
Taxi Brooklyn (Composer)
NBC
Director: Frédéric Berthe
Producers: Gaetan Rousseau, Thomas Anargyros, Frédéric Bruneel
Starring: Chyler Leigh, Jacky Ido, James Colby
La Tueuse (Composer)
ARTE
Director: Rodolphe Tissot
Producers: Geoffroy Grison
Starring: Adrienne Pauly, Guillaume Denaiffe, Maurice Benichou
FILM
Joe Cinque's Consolation (Composer)
Titan View
Director: Sotiris Dounoukos
Producers: Sotiris Dounoukos, Matt Reeder
Starring: Maggie Naouri, Jerome Meyer, Sacha Joseph
Our Futures (Composer – Additional Music)
Gaumont
Director: Rémi Bezançon
Producers: Isabelle Grellat
Starring: Pierre Rochefort, Pio Marmai, Melanie Bernier
Stung (Composer – Additional Music)
IFC Fims
Director: Benni Diez
Producers: Christian Becker, Benjamin Munz
Starring: Matt O'Leary, Jessica Cook, Lance Henriksen
*2015 Tribeca Film Festival
Beauty and the Beast (Composer – Additional Music)
Shout! Factory Films
Director: Christophe Gans
Producers: Richard Grandpierre
Starring: Vincent Cassel. Lea Seydoux, Andre Dussollier
FILM (CONTINUED)
Taken 3 (Composer – Additional Music, Programming)
Twentieth Century Fox
Director: Olivier Megaton
Producers: Luc Besson
Starring: Liam Neeson, Forest Whitaker, Famke Janssen
Celle que j'aime (Composer – Additional Music)
Mars Distribution
Director: Élie Chouraqui
Producers: Inigo Lezzi
Starring: Marc Lavoine, Barbara Schulz, Gerard Darmon
In the Red (Composer)
Replay Home Entertainment
Director: Glenn Ruehland
Producers: Rina Reiss, Glenn Ruehland
Starring: Damian Bradford, Alllison Cratchley, Terry Serio
SHORT FILM
Un Seul Corps (Composer) Kidam
Director: Sotiris Dounoukos
Producers: François-Pierre Clavel, Lucie Duchêne, Alexandre Perrier
Starring: Mexianu Medenou, Doudou Masta, Garba Tounkara
Fish & Chicks (Composer)
Ten2Ten Films
Director: Julie Grumbach, Elise McLeod
Producers: Gwenaëlle Clauwaert
Starring: Valentine Cadic, Martin Combes, Coline Beal
Gabriel (Composer)
Director: Benjamin Chimoy
Producers: Corinna C. Poetter
Starring: Diego Caballero, Merce Montllonch, Joan Anguila Cuevas
J'aime beaucoup ta mère (Composer)
Kare Productions
Director: Remy Four, Julien War
Producers: Antoine Gandaubert, Fabrice Goldstein, Antoine Rein
Starring: Frédéric Scotlande, Scali Delpeyrat, Chantal Banlier
Fish Lips (Composer)
Director: Duane Fogwell
Producers: Shannon Wilson
Starring: Paloma Leech, Jessica Marais, Tahge Cull
Paper and Sand (Composer)
Nestani Films
Director: Sotiris Dounoukos
Producers: Sotiris Dounoukos
Starring: Eddy Arriya, Arezo Behdasht, Callum McInerney
By Night (Composer)
TropInc Distribution
Director: Paul Alexandrou
Producers: Shannon Smith
Starring: Chloe Charlton, Adam Ray, Daniel Wakefield
ARRANGEMENTS AND PROGRAMMING
Family is Family (Arranger, Programmer)
ADS Service
Director: Danny Boon
Producers: Danny Boon, Eric Hubert
Starring: Danny Boon, Line Renaud, Laurence Arne
Shut In (Programmer)
RED
Director: Farren Blackburn
Producers: Christine Haebler, Claude Leger, Sylvain Proulx, Ariel Zeitoun
Starring: Naomi Watts, Oliver Platt, Charlie Heaton
ARRANGEMENTS AND PROGRAMMING (CONTINUED)
Get Well Soon (Arranger, Programmer)
SND Films
Director: Jean Becker
Producers: Louis Becker
Starring: Gerard Lanvin, Fred Testot, Jean-Pierre Darroussin
Babysitting (Arranger, Programmer)
MTV
Director: Nicolas Benamou, Philippe Lacheau
Producers: Christophe Cervoni, Marc Fiszman
Starring: Philippe Lacheau, Alice David, Vincent Desagnat
Angelique (Arranger, Synth Programmer)
EuropaCorp. Distribution
Director: Ariel Zeitoun
Producers: Filip Hering, Gerald Podgornig, Oliver Rausin
Starring: Nora Arnezeder, Gerard Lanvin, Tomer Sisley
The Grandmaster (Synth Programmer)
Annapurna Pictures
Director: Kar-Wai Wong
Producers: Jacky Yee Wah Pang, Kar-Wai Wong
Starring: Tony Chiu-Wai Leung, Cung Le, Qingxang Wang
In the House (Synth Programmer)
Cohen Media Group
Director: François Ozon
Producers: Eric Altmayer, Nicolas Altmayer, Claudie Ossard
Starring: Fabrice Luchini, Ernst Umhauer, Kristin Scott Thomas
Taken 2 (Synth Programmer)
Twentieth Century Fox
Director: Oliver Megaton
Producers: Luc Besson
Starring: Liam Neeson, Maggie Grace, Famke Janssen
Columbiana (Synth Programmer)
Sony Pictures Releasing
Director: Oliver Megaton
Producers: Luc Besson
Starring: Zoe Saldana, Jordi Molla, Lennie James
Dorothy Mills (Synth Programmer)
Genius Products
Director: Agnes Merlet
Producers: Olivier Delbosc, James Flynn, Eric Jehelmann, Marc Missonnier
Starring: Carice Van Houten, Jenn Murray, David Wilmot
Taken (Synth Programmer)
Twentieth Century Fox
Director: Pierre Morel
Producers: Luc Besson, Robert Mark Kamen
Starring: Liam Neeson, Maggie Grace, Leland Orser
Room of Death (Synth Programmer)
Cinemax
Director: Alfred Lot
Producers: Charles Gassot
Starring: Melanie Laurent, Eric Caravaca, Gilles Lellouche
The Last Gang (Synth Programmer)
EuropaCorp. Distribution
Director: Ariel Zeitoun
Producers: Pierre-Ange De Pogam, Ariel Zeitoun
Starring: Vincent Elbaz, Gilles Lellouche, Sami Bouajila
INTERACTIVE
SWAT 4: The Sketchkov Syndicate (Composer)
Irrational Games