Anna Waronker
Composer
---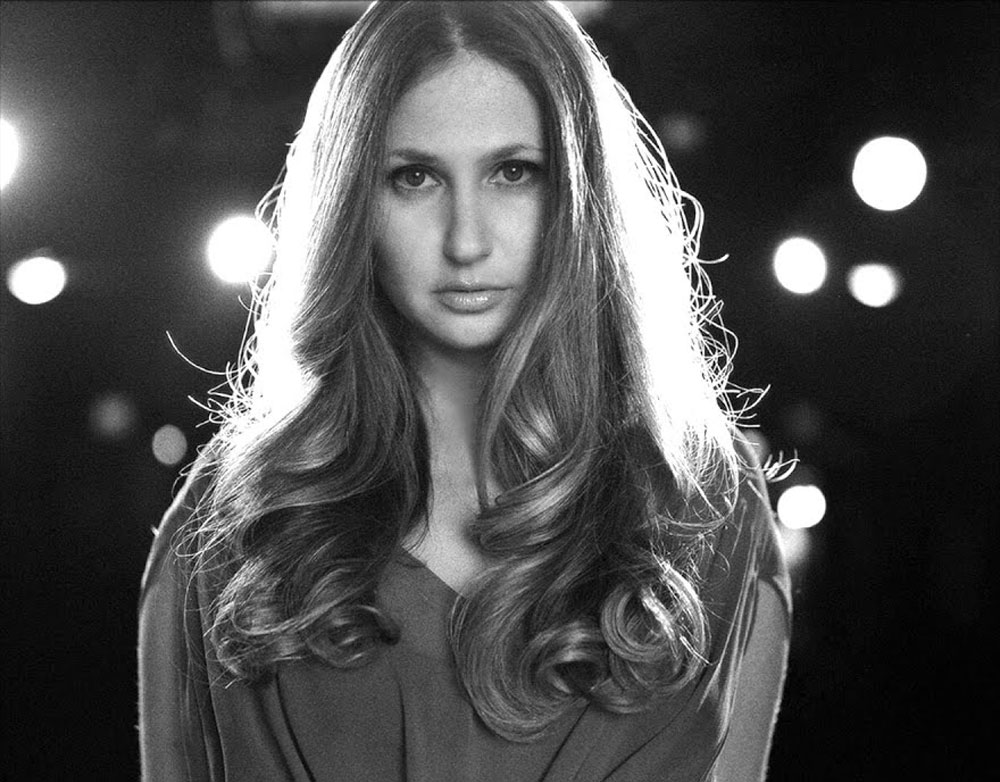 Anna Waronker is a composer, songwriter, artist, engineer, and music producer. Well known as the front woman and songwriter for the band that dog., with whom she released four critically acclaimed albums as well as two renowned full length solo albums (Anna By Anna Waronker, California Fade), Anna is also a composer Anna is widely known for her unique melodic and harmonic sensibility and personal lyrical wit. Her latest release was that dog.'s OLD LP in the fall of 2019.
Anna recently scored Hulu's third season of Shrill starring Aidy Bryant and produced by Lorne Michaels, Apple TV+'s Harriet the Spy starring Beanie Feldstein and Jane Lynch, and Fox's multi-camera sitcom Call Me Kat starring Mayim Bialik and produced by Jim Parsons. Furthermore, she scored and co-wrote the theme for Showtime's Yellowjackets (starring Melanie Lynskey, Juliette Lewis and Christina Ricci) with fellow indie-rocker and composer Craig Wedren of Shudder To Think fame and countless film and television scores. She also wrote the theme, score and songs for HBO Max's upcoming series Santa Inc (Lionsgate Television / Point Grey Pictures). The animated series, created and executive produced by Alexandra Rushfield, stars Sarah Silverman and Seth Rogen.
Throughout the years, when in between albums and scores, Anna is a profoundly prolific songwriter who collaborates with other artists and composers as well as composing for advertising. She has lent her vocals to the score of Netflix's The Midnight Gospel and co-penned the song "Club Zero" with the Go-Go's for their Showtime documentary called The Go-Go's directed by Alison Ellwood. Additionally, she has worked with artists such as Beck, Heart, Lisa Loeb, Iggy Pop, and Richard Edwards. She has worked with chart topping pop writer/producers such as Greg Kurstin and Greg Wells, and written and performed for such projects as JC Penny, T-Mobile, Mini Cooper, Grey's Anatomy (ABC), Riverdale (The WB) Welcome To The Wayne (Nickelodeon), Castle (ABC), Woman Of The Hour with Lena Dunham (NPR), Nick And Norah's Infinite Playlist, Josie And The Pussycats, and Clueless to name a few.
Anna is also a composer/playwright for the theater. Her first endeavor was Lovelace A Rock Opera (co-written with frequent writing partner and sister-in-law, Charlotte Caffey). Waronker and Caffey wrote the book, music, and lyrics to this completely sung through masterpiece, which ran in Los Angeles, CA from 2008-2009 and went on to the Fringe Festival in Edinburgh in 2010. Lovelace starred a then unknown and now Broadway darling Katrina Lenk (The Band's Visit, Once, Spider-Man). Waronker and Caffey have also collaborated with the LGBT Center on a musical version of Ike Holter's play about the Stonewall Riots in 1969 entitled Hit The Wall and with Lily Tomlin and Jane Wagner on a reimagination of the smash Broadway hit The Search for Signs of Intelligent Life in the Universe.
SERIES

Yellowjackets (Composer, shared credit)
Showtime Networks
Producers: Bart Nickerson, Jonathan Lisco, Ashley Lyle, Drew Collins
Starring: Keeya King, Christina Ricci, Peter Gadiot
Shrill (Composer)
Hulu
Director: Shaka King, Carrie Brownstein, Andrew DeYoung
Producers: Elizabeth Banks, Max Handelman, Sudi Green, Dannah Shinder
Starring: Aidy Bryant, Dana Modan, Assi Cohen, Dorian Atias
School Spirits (Composer)
Paramount +
Director: Brian Dannelly, Hannah Macpherson, Max Winkler, Oran Zegman
Producers: Donald Petersen, Don Dunn, Max Winkler, Joyce Sawa, Oliver Goldstick, Megan Trinrud, Nate Trinrud
Starring: Peyton List, Kristian Ventura, Milo Manheim
I Love That For You (Composer)
Showtime Networks
Director: Michael Showalter
Producers: Jessi Klein, Vanessa Bayer, Megan Ellison, Sue Naegle, Michael Showalter
Starring: Vanessa Bayer, Molly Shannon, Jenifer Lewis, Bess Armstrong
High School (Composer)
Amazon Studios
Director: Clea DuVall
Producers: Clea DuVall, Laura Kittrell, Sara Quin, Tegan Quin
Starring: Cobie Smulders, Kyle Bornheimer
Harriet the Spy (Composer)
Apple TV+
Producers: Sidney Clifton, Lisa Henson, John W. Hyde
Starring: Lacey Chabert, Beanie Feldstein, Jane Lynch
Santa Inc (Composer, Songwriter, Theme)
HBO Max
Created by: Alexandra Rushfield
Producers: Alexandra Rushfield, Seth Rogan, Sarah Silverman
Starring: Seth Rogan, Sarah Silverman
Call Me Kat (Composer)
Fox
Producers: Darlene Hunt, Jim Parsons, Mackenzie Gabriel, Eric Norsoph
Starring: Mayim Biaklik, Julian Gant, Kyla Pratt
Patty's Auto (Composer)
Producers: Kelly Lee, Elizabeth Banks, Max Handelman, Darlene Hunt
Starring: Joanna Adler, Carra Patterson, Kyla Pratt
Castle (Songwriter)
ABC
Director: Rob Bowman, John Terlesky
Producers: Jane Raab, Rob Bowman, Barry Schindel
Starring: Nathan Fillion, Stana Katic, Susan Sullivan
Randall and Hilda Are Not A Couple (Composer)
ABC
Director: Leslye Headland
Producers: Pamela Grant
Starring: Tattiawna Jones, Andrew Ridings, Christine Horn
In The Motherhood (Composer)
ABC
Director: Lee Shallat Chemel
Producers: Alexandra Rushfield, P.Tidd Coe, Craig DiGregorio
Starring: Cheryl Hines, Jessica St. Clair, Horatio Sanz
Bad Mothers Handbook (Composer)
ABC
Producers: Alexandra Rushfield, Stu Bloomberg, Alison Owen
Starring: Alicia Silverstone, Alia Shawkat, Megan Mullaly
FILM
10,000 Saints (Co-Writer)
Screen Media Films
Director: Shari Springer Berman
Producers: Ann Carey, Celine Rattray, Trudie Styler
Starring: Henry Kelemen, Julianne Nicholson, Ethan Hawke
Ladies' Man: A Made Movie (Composer, Songwriter)
MTV Networks
Director: Ryan Shiraki
Producers: Anne Clements, Robin Palmer
Starring: Dave Davis, Melia Renee, Molly Burnett
Spring Breakdown (Composer, Songwriter)
Warner Home Video
Director: Ryan Shiraki
Producers: Rich Berg, Larry Kennar
Starring: Amy Poehler, Parker Posey, Rachel Dratch
What We Do Is Secret (Composer, Songwriter)
Vitagraph Films
Director: Rodger Grossman
Producers: Rodger Grossman, Kevin Mann, Stephen Nemeth
Starring: Shane West, Rick Gonzales, Bijou Philips
All Ages Night (Composer)
JellyWorks
Director: Nancy Montuori Stein
Producers: Zachary Feuer, Gabrielle Kelly, Nate Tuck
Starring: Django Stewart, Katherine Carlsberg, Billy Evans
FILM (CONTINUED)
Freshmen Orientation (Composer)
Regent Releasing
Director: Ryan Shiraki
Producers: Dan Halsted, Stavros Merjos, Judd Payne
Starring: Sam Huntington, Marla Sokoloff, Mike Erwin
SHORT FILM
Magdalena & Michael (Composer)
Moxie Pictures
Director: Mary Wigmore
Producers: Kate Roughan
Starring: Magdalena Suarez Frimkess, Michael Frimkess
Dealbreaker (Composer)
Moxie Pictures
Director: Gwyneth Paltrow, Mary Wigmore
Producers: Kevin Chinoy, Francesca Silvestri
Starring: Arja Bareikis, Christopher Denham, Mike Doyle
MAIN TITLES
Call Me Kat (Composer, Main Title)
Fox
Producers: Darlene Hunt, Jim Parsons, Mackenzie Gabriel, Eric Norsoph
Starring: Mayim Biaklik, Julian Gant, Kyla Pratt
Patty's Auto (Composer, Main Title)
Director: Betsy Thomas Fox
Producers: Kelly Lee , Elizabeth Banks, Max Handelman, Darlene Hunt
Starring: Joanna Adler, Carra Patterson, Kyla Pratt
Welcome To The Wayne (Co-Writer, Main Title)
Nickelodeon
Director: Tahir Rana, Rick Ritter
Producers: Lacey Stanton, Michael Pecoriello, Heather Walker
Starring: Billy Lopez, Dana Steingold, Alanna Ubach
Help Me Help You (Co-Writer, Main Title, Music Supervision)
ABC
Director: Linwood Boomer
Producers: Alexandra Rushfield, Jenni Konner, Alex Reid
Starring: Ted Danson, Jere Burns, Charlie Finn
Clueless (Co-writer Main Title)
United Paramount Network
Director: Linda Day
Producers: Scott Rudin, Adam Schroeder, Dan Dugan
Starring: Rachel Blanchard, Stacey Dash, Donald Faison
Opposite Sex (Songwriter, Main Title)
20th Century Fox
Director: Randy Zisk
Producers: Lewis Abel, Nick Harding, Randy Zisk
Starring: Milo Ventimiglia, Margot Finley, Kyle Howard
SOUNDTRACKS
Nick and Nora's Infinite Playlist (Songwriter)
Columbia Pictures
"Screw The Man"
Director: Peter Sollett
Producers: Andrew Miano, Chris Weitz, Paul Weitz
Starring: Michael Cera, Kat Dennings, Aaron Yoo
Failure To Launch (Co-Writer)
Paramount Pictures
"Not Bad At All"
Director: Tom Dey
Producers: Scott Aversano, Scott Rudin
Starring: Matthew McConaughey, Sarah Jessica Parker, Zooey Deschanel
Josie & The Pussycats (Songwriter)
Epic Records
"I Wish You Well"
"You're A Star"
Director: Harry Elfont, Deborah Kaplan
Producers: Tony DeRosa-Grund, Tracey E. Edmonds, Chuck Grimes
Starring: Rachael Leigh Cook, Rosario Dawson, Tara Reid
THEATER
The Search for Signs of Intelligent Life In The Universe: Revisited (Music, Lyrics)
Director: Ken Sawyer
The Davidson/Valentini Theater
Hit The Wall (Music, Lyrics)
Director: Ken Sawyer
The Davidson/Valentini Theater
Lovelace: A Rock Opera (Music, Lyrics)
Director: Ken Sawyer
Hayworth Theatre, Edinburgh Fringe Festival
LICENSING
All Ages Night
Josie & The Pussycats
All At Sea
Julie Johnson
Betas
Laurel Canyon
Big Love
Opposite Sex
Castle
Oprah
Charmed
Party of Five
Dawson's Creek
Riverdale
Dealbreaker
Senior Year
Education of Max Bickford
Spring Breakdown
Failure to Launch
The Band
Freshmen Orientation
The Carrie Diaries
Grey's Anatomy
The Good Wife
Help Me Help You
The Haunting of Molly Hartley
In The Motherhood
Young and Restless
Joan of Arcadia
COMMERCIALS
T-Mobile
JC Penny
Burger King
Suzuki
Barbie
The Gap
Mini Cooper
DISCOGRAPHY
Old LP- That Dog. (Writer, Performer, Producer)
Universal Music Enterprises
Retreat From The Sun-That Dog. (Writer, Performer)
DGC Records
Totally Crushed Out- That Dog. (Writer, Performer)
DGC Records
That Dog.- That Dog. (Writer, Performer)
DGC Records
John Peele Session- That Dog. (Writer, Performer)
BBC
Sound It Out- Ze Malibu Kids (Writer, Performer)
House Party Records/Five Foot Two Records
California Fade- Anna Waronker (Writer, Performer)
Oglio/Five Foot Two Records
Anna By Anna Waronker- Anna Waronker (Writer, Performer, Co-Producer)
Oglio/Five Foot Two Records