Adam Gorgoni
Composer
---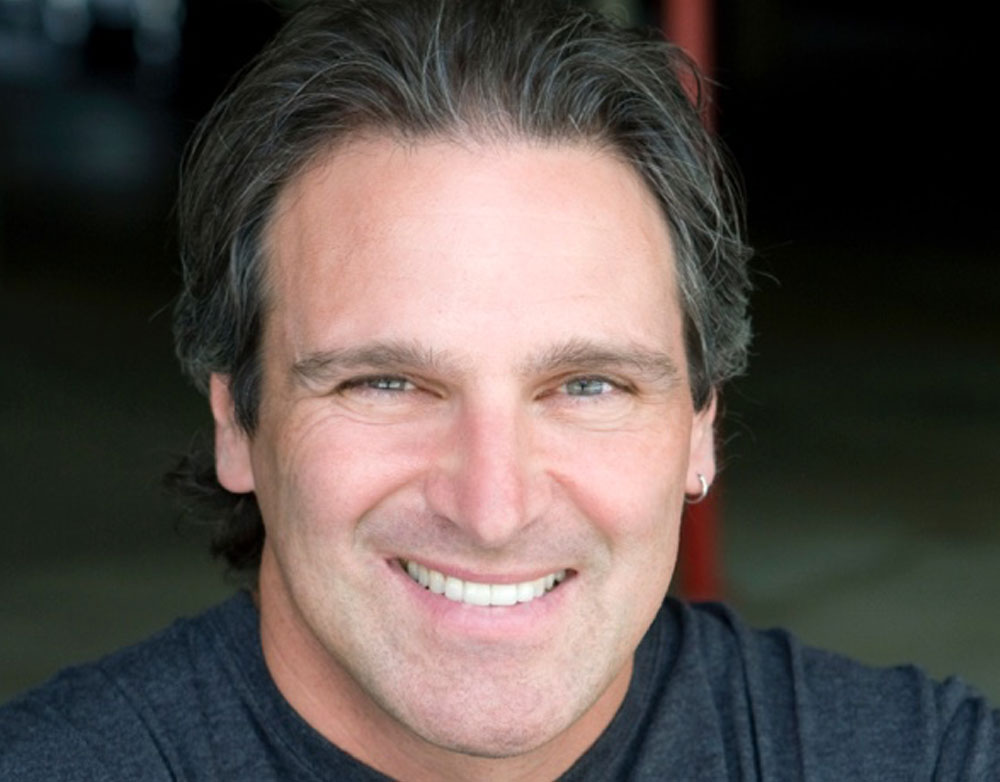 Composer Adam Gorgoni's scoring credits include Sundance favorite Starting Out In The Evening, Deauville Grand Prize Winner The Dead Girl, cult comedy classic Waiting, the HBO documentary I Knew It Was You, and many others.
Recent television work includes USA Network's Necessary Roughness, the CW series Aliens In America, Lorne Michaels' ABC comedy Sons and Daughters, as well as shows for NBC, Disney, Discovery Channel, Bravo, and National Geographic. Gorgoni also has extensive experience in music for advertising, with clients including Toyota, AT&T, IBM, Mastercard.
Recently Adam has begun to indulge his longtime love of musical theater as a co-producer of the groundbreaking musical Head Over Heels, which debuted in 2018 on Broadway to critical acclaim.
FILM
The Mercy List
Escargo Productions
Director: Jan Wilson
Producers: Scarlet Karimian, Jan Wilson
Starring: Michael Chieffo, Terrance Zdunich
The Keeping Hours
Blumhouse Productions
Director: Karen Moncrieff
Producers: Jason Blum, John Miranda
Starring: Carrie Coon, Lee Pace, Brianne Howey
Breakable You
Harmoney Productions
Director: Andrew Wagner
Producer: Kevin Fitzmaurice Comer
Starring: Holly Hunter, Tony Shalhoub, Alfred Molina
Evan's Crime
Dahlia Street Films
Director: Sandy Tung
Producers: Molly M. Mayeux, Dale Rosenbloom
Starring: David Arquette, Douglas Smith, Annika Noelle
One Germany, the Other Side of the Wall (Documentary)
OWLS Media
Director: Mark E. Hayes
Producer: Wende Museum
A Life Ascending (Documentary)
Ptarmigan Films
Director: Stephen Grynberg
Producers: Stephen Grynberg, Sarah Gaboury
Starring: Florina Beglinger, Charlotte Beglinger, Kim Kirwan
Faded Glory (Documentary)
Endorphin Entertainment
Director: Richard A. Cohen
Producer: Chris Bruno
Starring: Patrick Armstrong, Brien Blakely, Chad Brown
I Knew It Was You: Rediscovering John Cazale
HBO
Director: Richard Shepard
Producers: Richard Shepard, Brett Ratner, Stacey Reiss
Starring: John Cazale, Steve Buscemi, Robert De Niro
Still Waiting
Lionsgate
Director: Jeff Balis
Producers: Rhoades Rader, Dean Shull, Ken Halsband, Chris Fenton
Starring: Justin Long, Adam Carolla, Daneel Harris, Luis Guzman
Alice Upside Down
Alice Productions
Director: Sandy Tung
Producers: Jimmy Gould, Mark Hauser, Marie Tappero, Carl Borack
Starring: Luke Perry, Penny Marshall, Alyson Stoner, Ann Dowd
Starting Out In The Evening
InDigEnt
Director: Andrew Wagner
Producers: Gary Winick, Jake Abraham, Nancy Israel, Douglas Harmon
Starring: Frank Langella, Lauren Ambrose, Lili Taylor, Adrian Lester
FILM (CONTINUED)
The Dead Girl
Lakeshore Entertainment
Director: Karen Moncrieff
Producers: Henry Winterstern, Tom Rosenberg, Gary Lucchesi
Starring: Josh Brolin, Toni Collette, Brittany Murphy
95 Miles To
ThinkFilm
Director: Tom Caltabiano
Producers: Tom Caltabiano, Ray Romano
Starring: Ray Romano
Saving Shiloh
Warner Bros.
Director: Sandy Tung
Producers: Carl Borack, Dale Rosenbloom
Starring: Jason Dolley, Ann Dowd, Bonnie Bartlett
Waiting
Lionsgate Films
Director: Rob McKittrick
Producers: Jeff Bailis, Chris Fenton
Starring: Ryan Reynolds, Anna Faris, Justin Long
Easy Six
Showtime
Director: Chris Iovenko
Producers: Jason Blum, Hans Christian Ritter
Starring: Jim Belushi, Julian Sands
Blue Car
Miramax
Director: Karen Moncrieff
Producers: Eric Karten, Peer J. Oppenheimer
Starring: David Strathairn, Agnes Bruckner
In The Shadows
Lionsgate Films
Director: Ric Roman Waugh
Producers: David Glasser, Randy Manis
Starring: Cuba Gooding Jr., Matthew Modine, James Caan
Roads and Bridges
Independent
Director: Abraham Lim
Producer: Robert Altman
Starring: Gregory Sullivan, Abraham Lim
Candyman III: Day Of The Dead
Artisan Entertainment
Director: Turi Meyer
Producers: Al Septien, William Stuart
Starring: Tony Todd, Donna D'Errico
EdTV (Song)
Universal
Director: Ron Howard
Producers: Brian Grazer, Todd Hollowell
Starring: Matthew McConaughey, Jenna Elfman, Woody Harrelson
Dear God (End Title Song)
Paramount
Director: Garry Marshall
Producers: Steve Tisch, Mario Iscovich
Starring: Greg Kinnear, Tim Conway, Laurie Metcalf, Hector Elizondo
Tollbooth
Arrow
Director: Salome Breziner
Producer: Steven Wolf
Starring: Faruiza Balk, Will Patton, Seymour Cassel, Louise Fletcher
A Day In October
Castle Hill Productions
Director: Kenneth Madsen
Producers: Philippe Rivier, Pernille Siesbye
Starring: D.B. Sweeney, Daniel Benzali, Tovah Feldsuh
SERIES
The Girl in the Bathtub (TV Movie, Upcoming)
Lifetime
Director: Karen Moncrieff Producers: Kevin Leeson, Diane Sokolow, Rachel Verno Starring: Caitlin Stasey, Kate Isaac, Warren Abbott
Necessary Roughness
USA
Producers: Elizabeth Kruger, Craig Shapiro
Starring: Callie Thorne, Craig Bierko, Marc Blucas
Nathan vs. Nurture (Pilot)
NBC
Producers: David Guarascio, Moses Port
Starring: Bill Pullman, Jay Harrington
Surviving Suburbia
CW
Producer: Kevin Abbott
Starring: Bob Saget
Single With Parents (Pilot)
ABC Disney
Producers: Kristen Newman, Dan Kaplow
Starring: Alyssa Milano, Beau Bridges
Aliens in America
CBS
Producers: David Guarascio, Moses Port, Tim Doyle
Starring: Adhir Kalyan, Dan Byrd, Scott Patterson
The PTA
Touchstone
Producers: Penny Adams Starring: Leila Arcieri, Jordan Belfi
Sons & Daughters
ABC
Producers: Lorne Michaels, JoAnn Alfano, Fred Goss, Nick Holly Starring: Fred Goss, Alison Quinn
Happy Family
NBC
Producers: David Guarascio, Moses Port, Pamela Fryman
Starring: Christine Baranski, John Larroquette
It Came From the Sky (TV Movie)
Alliance Entertainment
Director: Jack Bender
Producer: Jack Bender, Tom Coleman, John Fremes, Ronna Slutske Starring: Yasmine Bleeth, Christopher Lloyd, John Ritter
Path To Paradise (TV Movie)
HBO
Producers: Cary Brokaw, Amy J. Kaufman
Starring: Peter Gallagher, Marcia Gay Harden
Kurt Vonnegut's Monkey House
Showtime
Producer: Michael MacMillan
Starring: Madeline Kahn, David Lereaney
Gravedale High
NBC
Producer: David Kirschner
Starring: Rick Moranis, Shari Belafonte
Hull High
NBC
Producer: Gil Grant
Starring: Nancy Calen, Will Lyman
Frank's Place
CBS
Producer: Hugh Wilson
Starring: Tim Reid, Daphne Reid
RECORDS
Songwriting and production credits include:
MEREDITH BROOKS (Capitol)
CLIFF RICHARD (EMI-UK)
CURTIS STIGERS (Arista)
TIA CARRERE (Warner/Reprise)
VICTORIA SHAW (Warner)
SIMONE HARDY (EMI-AUSTRALIA)
JEANETTE JURADO and others.
ADVERTISING
Television and radio commercials including:
IBM
AT&T
JOHNSON & JOHNSON
MASTERCARD
TOYOTA
PONTIAC and many, many others.