Mac McCaughan
Composer / Music Supervisor / Songwriter / Artist
---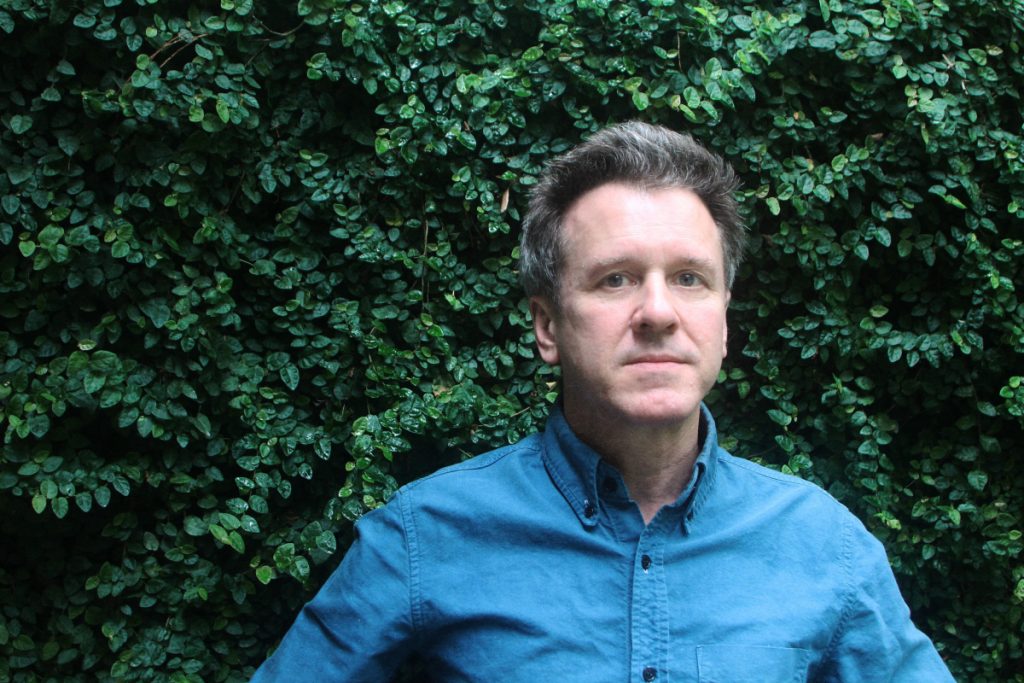 In 1989 Mac McCaughan co-founded the record label Merge Records (Arcade Fire, Magnetic Fields, Spoon, Waxahatchee) and the band Superchunk in his home state of North Carolina.
While continuing to run his label, Mac has composed for film, ads (Energizer, ESPN, Krispy Kreme, and more) released fifteen full length albums with Superchunk, eight albums with his solo side project Portastatic, two solo albums, and two recent full-length collaborations with harpist Mary Lattimore.

Mac's film credits include Amy Poehler's Netflix film Moxie!, Amber Tamblyn's Paint it Black, and Matt Bissonette's Looking for Leonard and Who Loves the Sun. Mac also wrote songs for the fictional punk band in Peter Livolsi's The House of Tomorrow, starring Asa Butterfield, Ellen Burstyn, Nick Offerman, Alex Wolff, Fred Armisen.

Mac also scored films commissioned by the San Francisco Film Festival (Kinugasa's Page of Madness), Seattle Film Festival (Tod Browning's The Unknown) and The Westobou Festival (Transfigured Time: Music for the Films of Maya Deren by Mac McCaughan).
FILM
Moxie! (Composer)
Netflix
Director: Amy Poehler
Producers: Kim Lessing, Amy Poehler, Morgan Sackett
Starring: Hadley Robinson, Lauren Tsai, Alycia Pascual-Pena, Amy Poehler
The House of Tomorrow (Songs)
Shout! Studios
Director: Peter Livolsi
Producers: Danielle Renfrew Behrens, Tarik Karam
Starring: Asa Butterfield, Alex Wolff, Nick Offerman, Fred Armisen
Paint It Black (Composer, Music Supervisor)
Imagination Worldwide
Director: Amber Tamblyn
Producers: Wren Arthur, Amy Hobby, Anne Hubbell, Amber Tamblyn
Starring: Alia Shawkat, Janet McTeer, Emily Rios, Alfred Molina
FILM (continued)
Passenger Side (Music Supervisor, Songwriter)
Strand Releasing
Director: Matt Bissonnete
Producers: Corey Marr
Starring: Adam Scott, Joel Bissonnette, Vitta Quinn
Looking for Leonard (Composer)
Mongrel Media
Director: Matt Bissonnete
Producers: Sylvia Wilson
Starring: Kim Huffman, Joel Bissonette, Ben Immanuel
Who Loves the Sun (Composer)
Gravitas Ventures
Director: Matt Bissonnete
Producers: Matt Bissonnette, Corey Marr, Brendon Sawatzky
Starring: Lukas Haas, Molly Parker, Adam Scott
FILM FESTIVALS – COMMISSIONED SCORES

Page of Madness (Composer)
San Francisco Film Festival
Director: Teinosuke Kinugasa
Producers: Teinosuke Kinugasa
Starring: Masuo Inoue, Ayako Lijima, Yoshie Nakagawa


The Unknown (Composer)
Seattle Film Festival
Director: Tod Browning
Starring: Lon Chaney, Norman Kerry, Joan Crawford
Transfigured Time: Music for the Films of Maya Deren by Mac McCaughan
Westobou Festival