Tim Kvasnosky
Composer
---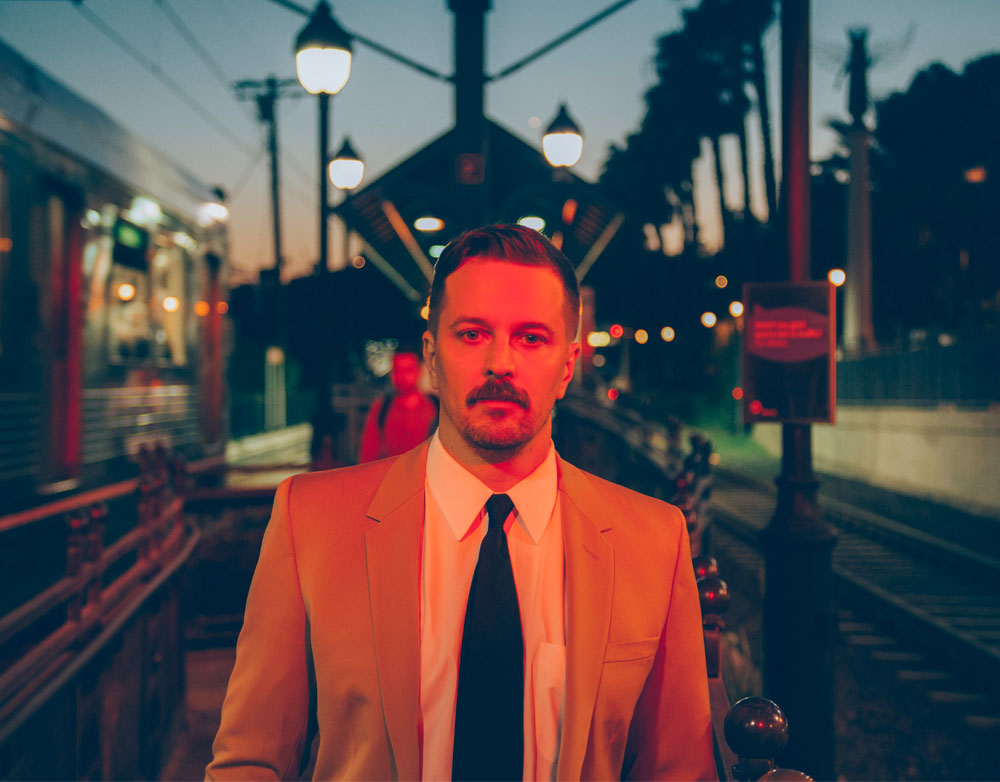 Tim Kvasnosky is a film & TV composer and music producer that lives in Los Angeles, CA. Seattle native Kvasnosky, who studied at NYU, worked as a jazz pianist and studio musician before starting to compose for television and film. He has scored 5 films, including Sundance FF select I Am Michael starring James Franco (2015) and Tribeca FF select King Cobra starring Christian Slater (2015). In addition to piano, he also plays 6 other instruments.
His tracks have been licensed in countless television shows and films. In 2014, he scored 10 – episode Participant Media show Welcome to Fairfax. In 2015, his first feature score for the Gus Van Sant-produced film I Am Michael premiered at the Sundance Film Festival and the Berlin Film Festival.
In the 2000's he was half of house music production team Home & Garden, artists on venerable electronic label Om Records, penning remixes for labels such as Warner Brothers and Atlantic. His work here garnered 3 top 5 Billboard club play mixes in the late 2000's. In early 2010's he switched focus towards film/tv composition.
Along with Detroit based music producer Waajeed, and singer Dede Reynolds, Kvasnosky formed the electronic music group Tiny Hearts. Their debut 2013 EP "Stay" premiered on the Boiler Room music series and was featured on NPR, BBC1, Pigeons and Planes and Vice/Noisey.
Kvasnosky has had music releases as a producer or remixer on Warner Brothers Records, Verve Records, Om Records, Stone's Throw, Reprise Records, Atlantic Records, EMI and Universal Music. He has scored commercial campaigns for many top advertisers including Nike, Google, McDonalds, Amazon, Target and VW.
FILM
Alexander's Bridge (Upcoming)
Panteao Pictures
Director: Fernando T. Coelho
Producers: Fernando T. Coelho, Eric Katzenberg
Starring: Michael Talbott, Scot Spooner, J.D. Potynsky
JT LeRoy
Buffalo Gal Pictures
Director: Justin Kelly
Producers: Mark Amin, Cassian Elwes, Thor Bradwell
Starring: Kristen Stewart, Laura Dern, Diane Kruger
Welcome the Stranger
Yale Productions
Director: Justin Kelly
Producers: Thor Bradwell, Gina Gammell, Scott Levenson
Starring: Riley Keough, Abbey Lee, Caleb Landry Jones
Gaga: Five Foot Two
Live Nation Productions
Director: Chris Moukarbel
Producers: Bobby Campbell, Chris Moukarbel, Heather Parry, Tessa Treadway
Starring: Lady Gaga, Sandra Amador, Michael Bearden, Tony Benett
King Cobra
Yale Productions
Director: Justin Kelly
Producers: James Franco, Vince Jolivette, Scott Levenson
Starring: James Franco, Alicia Silverstone, Molly Ringwald
FILM (CONTINUED)
Call Your Father (Short)
Director: Jordan Firstman
Producer: Sarah Winshall
Starring: Jodie Turner-Smith, Craig Chester, Jason Greene
Buried Above Ground (Documentary)
Director: Ben Selkow
Producers: Ben Selkow, Marc Smolowitz
I Am Michael
Patriot Pictures
Director: Justin Kelly
Producers: James Franco, Vince Jolivette, Michael Mendelsohn
Starring: Zachary Quinto, Emma Roberts, James Franco
Folsom Street (Short)
Director: Aron Kantor
Producer: Aron Kantor
Starring: Mario Diaz, Grace Towers, Colin Cunliffe
Val-en-tina (Short)
Baby Green Byrd Productions
Director: Araeia Robinson
Producers: Jerry Ford, Cady McClain, Araeia Robinson
Starring: Jon Lindstrom, Marisol Sacramento
Amateur (Short)
Director: Ryan Koo
Producers: Chip Hourihan, Ryan Koo
Starring: Curtiss Cook Jr. Lionel Pina, Rickey Wilson
FILM (CONTINUED)
Client 9: The Rise and Fall of Eliot Spitzer (Additional Music)
A&E Indie Films
Director: Alex Gibney
Producers: Maiken Baird, Jedd Wider, Todd Wider
Starring: Alex Gibney, Eliot Spitzer
Life 2.0 (Additional Music)
PalmStar Media
Director: Jason Spingarn-Koff
Producers: Andrew Lauren, Stephan Paternot, Jason Spingarn-Koff
Starring: Teasa Copprue
Aisha the American (Short)
Pureland Pictures
Director: Emily Abt
Producer: Teresa Mulqueen
Starring: Rebecca Bowden, Kayvan Salmanpour, Salima Saxton
Fancy Girl (Short)
Pureland Pictures
Director: Emily Abt
Producer: Emily Abt
Starring: Beth Lein, Dawn Young, Valentina Ruiz
SERIES
Welcome to Fairfax
Matador Content / Pivot TV
Producers: Jay Peterson, Ben Selkow, Jonathan Silberberg