Rory Doggett
Music Editor / Composer
---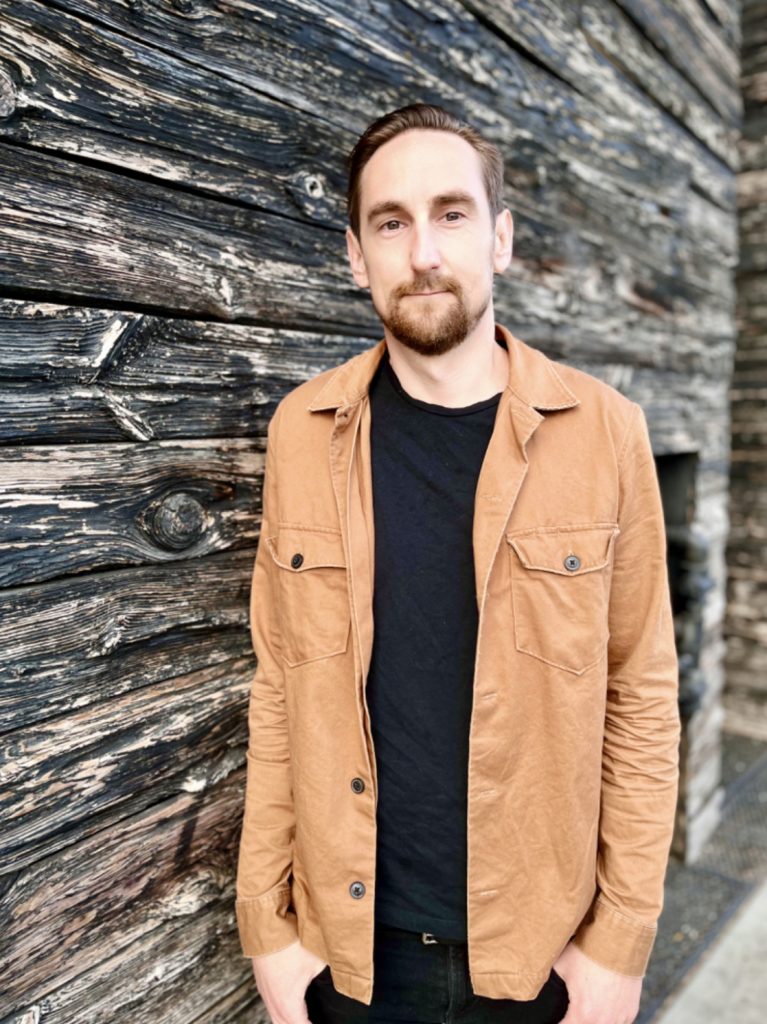 Rory Doggett is a multi award-winning Music Editor and Composer based out of Los Angeles. He is currently music editing Apple TV+'s limited documentary series War For Football from Connor Schell's Words + Pictures and he just completed Sam Hayes' directorial debut, POOLS, set to release in 2022.
As a Music Editor, Rory has found a passion for assisting Directors and Composers realize their sonic vision. Some of Rory's top projects include the IMAX feature documentary PANDAS (2018), with original score by Mark Mothersbaugh , Jon Favreau's The Chef Show (2019-2020), and a five feature package with Wayfarer Studios in 2021.
Rory has collaborated with the comedic trio, The Lonely Island, where he mixed the opening music for the 2015 Emmy's, and provided music editing and custom arrangements for Michael Bolton's Big, Sexy Valentine's Day Special. He later music edited and co-scored the animated kids show Oddbods (2018- 2020), resulting in two International Emmy Nominations for 'Best Children's Television Show.'
Rory is the Founder/Creative Director for Model Citizen Creative, a post production audio house for Film, Television and Advertising, which he launched in 2020. Under his creative vision and leadership they have quickly become the go-to house for brands such as Apple, Google, Meta, and many others for music editorial as well as providing original music, sound design and final mix.
Born in England, he began his career in London as Lead Engineer for Dean St. Studios in Soho, in addition to working for Sony ATV. In 2011, Rory moved to Los Angeles where he quickly earned the role as Creative Director for the advertising music company Stimmüng. While there he composed some of America's top jingles – most notably the long running theme song for Home Depot which gained viral fame and was featured in Time Magazine. His success in the advertising industry has earned him four SESAC "Top Jingle Composer" awards.
FILM
Desperation Road (Music Editor)
Phoenicia Pictures
Director: Nadine Crocker
Producers: Nadine Crocker, Cassian Elwes, Walter Josten, Michael Farris Smith
Starring: Mel Gibson, Willa Fitzgerald, Garrett Hedlund
Half Baked 2 (Music Editor)
Universal 1440 Entertainment
Director: Michael Tiddes
Producers: Griff Furst
Starring: Joel Courtney, Frankie Muniz, Rachel True
War For Football (Music Editor)
Apple TV+ / Words + Pictures
Director: Jeff Zimbalist
Producers: Connor Schell, Shawna L. Brakefield

Pools (Music Editor)
Paesanos Pictures
Director: Sam Hayes
Producers: Sam Hayes, Jack Heston, Seth Savoy, Adonis Tountas, Mike Ware
Starring: Mason Gooding
The Moon & Back (Supervising Music Editor)
Wayfarer Studios
Director: Leah Bleich
Producers: Tessa Byford
Starring: Isabel May, Missi Pyle, Nat Faxon
Never Better (Supervising Music Editor)
Wayfarer Studios
Director: Julianne Fox
Producers: Porschia Adler, Julianne Fox
Starring: Sofia Bryant, Piper Curda, Jodie Fisher
Smile or Hug (Supervising Music Editor)
Wayfarer Studios
Director: Paul Sprangers
Producers: Carlo Cosio , Chelsea Javier , Selena Leoni , Paul Sprangers
Starring: Chelsea Javier, Danny Trejo, Andrea Navedo
Love You Anyway (Supervising Music Editor)
Wayfarer Studios
Director: Anna Matz
Producers: Emilio J. Mazariegos
Starring: Reign Edwards, Charlie Gillespie, Gillian White
25 Cents Per Minute (Supervising Music Editor)
Wayfarer Studios
Director: Tyler Burke
Producers: Tyler Burke
Starring: Elsie Fisher, Ravil Isyanov, Julieth Restrepo
Hammer Down (Music Editor)
Director: Simon Hatt
Producers: Megan Fleming, Simon Hatt
Starring: Abigail Dylan Harrison, Terra Mackintosh, Chris Sullivan
Pandas (Music Editor)
IMAX / Warner Bros.
Director: David Douglas, Drew Fellman
Producer: Drew Fellman, Donald Kushner, Michael McDermott, Steve Ransohoff
Starring: Kristen Bell, Wen Lei Bi, Rong Hou
Michael Bolton's Big, Sexy Valentine's Day Special
(Additional Music Arrangements)
Netflix
Director: Scott Aukerman, Akiva Schaffer
Producer: Jason Korstad, Russell Sanzgiri, Joe Saunders
Starring: Michael Bolton, Sarah Shahi, Adam Scott
Exter (Sound Editor)
Blumhouse Productions / DirecTV
Director: Marcus Nispel
Producers: Brandt Andersen, Michael Corso, Marcus Nispel, Trent Othick
Starring: Stephen Lang, Kevin Chapman, Kelly Blatz
Ask Me Anything (Sound Editor)
Phase 4 Films
Director: Allison Burnett
Producers: Lauren Avinoam, Nicolas Emiliani, Lauren Hogarth
Starring: Britt Robertson, Molly Hagan, Andy Buckley
SERIES
The Chef Show: Volume 2 (Music Editor)
Netflix
Director: Jon Favreau
Producers: Bryan Mitchell, Teresa Lang
Starring: Jon Favreau, Roy Choi
The Chef Show: Volume 1 (Music Editor)
Netflix
Director: Jon Favreau
Producers: Bryan Mitchell, Teresa Lang
Starring: Jon Favreau, Roy Choi
Oddbods (Season 1-3) (Music Editor / Additional Composer)
Netflix
Director: Simon Pike
Producers: John McKenna, Carlene Tan
Starring: Marlon Dance-Hooi, Nadia Ramlee, Jeremy Linn, Su-Ping Chio
2015 Emmy's Opening Music (Music Editor/Mixer)
CBS
Music By: The Lonely Island

MUSIC VIDEOS
Coldplay ft. BTS – My Universe (Additional Sound Design)
COMMERCIAL
Don't Take it Lightly (Music Editor)
Apple
Music by: ODESSA
Election (Music Editor)
Apple
Music by: Sparks
Robodog Superbowl (Music Editor)
Kia
Music by: Bonnie Tyler
Super Bowl Halftime Trailer (Music Editor)
Pepsi
Music by: Dr. Dre, Eminem, Mary J
Blige and Kendrick Lamar
Year in Search (Music Editor)
Google
Music by: Olivia Rodrigo
AirPods Pro Silhouettes (Music Editor)
Apple
Music by: Silk Sonic
AirPods Pro (Music Editor)
Apple
Music by: Lex Junio
Beat As One (Music Editor)
Beat Saber
Music by: Billie Eilish
Jump (Music Editor)
Apple
Music by: Young Franco
Coda (Music Editor)
Google
Music by: Raphaelle Thibaut
COMMERCIAL (continued)
Interscope Mix Tape (Music Editor)
Beat Scape
Music By: Kendrick Lamar/LMFAO
Tracked (Music Editor)
Apple
Music By: Delta 5
Defy Logic – Super Bowl Campaign (Music Editor)
Logitech
Music by: Louis the Child ft. Earthgang
The Magic of Mini (Music Editor)
Apple
Director: Calmatic
Music by: Tierra Whack
Boiing (Music Editor)
Apple
Music By: Biinki
Support Small Business (Music Editor)
Google
Music By: Aloe Blacc
Ted Lasso (Trailer, Mixer)
Snap (Music Editor)
Apple
Director: Kim Gehrig
Music By: Flume
The Surprise (Music Editor)
Apple
Director: Mark Molloy
Music By: Michael Giacchino
Superbowl – Hero's Journey (Music Editor)
Kia
Music By: Bonnie Tyler


AWARDS
SESAC Top Performance Award Winner (2019)
SESAC Top Performance Award Winner (2018)
SESAC Top Performance Award Winner (2016)
SESAC Top Performance Award Winner (2015)