Nicolas Errera
Composer
---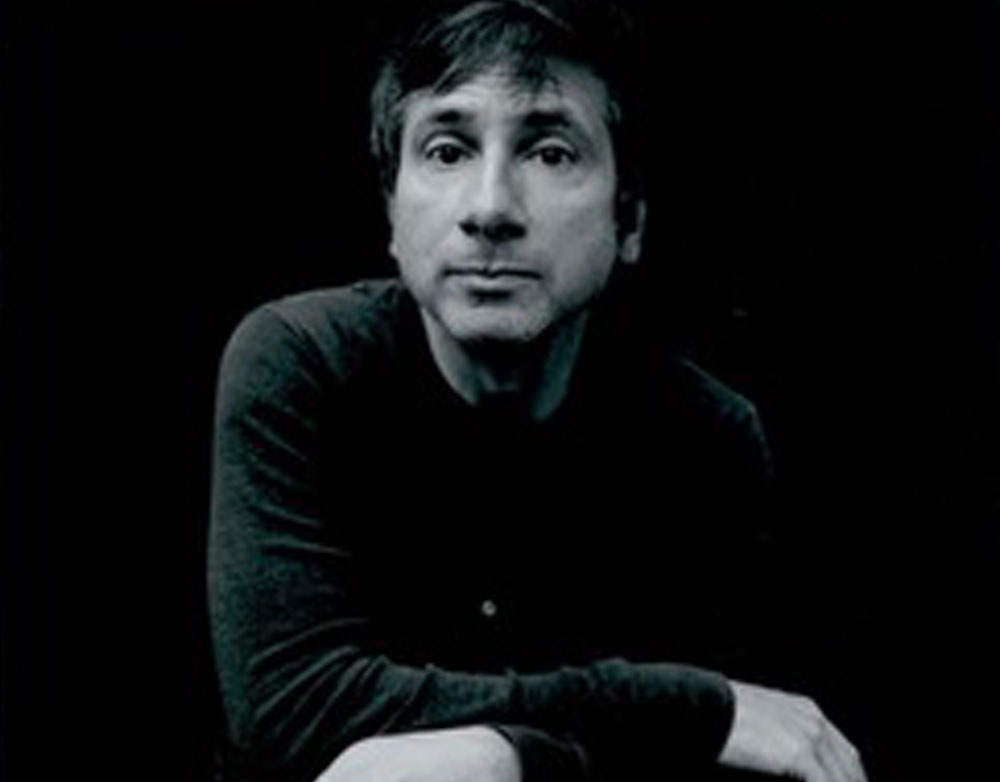 The peripatetic music of Composer Nicolas Errera travels by way of Hong Kong action/thrillers, French electro pop, emotional international dramas, quirky comedies and taut thrillers. Wherever the music lands, it will always set a stylistic standard. Errera is a composer attuned to making a distinctive mark in the areas of film, television, advertising and live performance. With music grounded in melody but equally capable of jumping into rhythmic excitement, suspense and humor, Errèra drew on the energy and success of his hit Euro bands Grand Popo Football Club and Rouge Rouge to segue into a prolific composing career.

Making an impact on French screens with the comedy-drama "The Butterfly," Errèra found a rewarding collaboration with Hong Kong filmmaker Benny Chan with the thriller "Connected," a partnership that's shown off the composer's range from the martial arts propulsion of "Shaolin" to the cops and robbers excitement of "The White Storm" and the smash Donnie Yen hit "Raging Fire." Errèra also worked in the Asian region for director Larry Yang with the acclaimed drama of "Mountain Cry" and accompanied NBA star Stephon Marbury's exhilarating trip to the Chinese leagues with "Another Shot," all while also scoring the 1930's gangsters of Wen Jiang's "Hidden Man." Another lasting collaboration has been with Canadian director Ken Scott, for whom he's taken an exotic trip to India for "The Extraordinary Journey of the Fakir," accompanied the bumbling heist of "Sticky Fingers" and traveled to the Magdalen islands for the family drama "Goodbye Happiness" Errèra's music has sped through Parisian streets with the race against time of "Sleepless Night," the cult comedy "Me Two" and the sensual entanglement of "My Night" in a career that has so far encompassed over eighty feature and television credits.
Starting his artistic career as a teenage actor for acclaimed theater director Peter Brook, Errèra has branched into composing for the stage with the Oscar-winning actor John Malkovich. His music has also accompanied ad campaigns for Yves Saint-Laurent, Christian Dior and Givenchy, the Goya-winning animated film "Nocturna" and such TV series as "War on Beasts." "After the Crash" and "Algiers Confidential." But whatever his projects' demands, Errèra's instinct for collaboration along with his dexterity in mixing orchestra, electronica, and rock/pop elements remains notable, as his musical passion continues to find vibrant new forms of expression.
2014 12th China Changchun International Film Festival
* Winner, Best Original Music Score – The White Storm
FILM
Goodbye Happiness
A Contracorriente Films
Director: Ken Scott
Producers: Christian Larouche
Starring: François Arnaud, Antoine Bertrand, Louis Morissette
My Night
Macassar Productions
Director: Antoinette Boulat
Producers: Alain Benguigui, Marie-Jeanne Pascal
Starring: Lou Lampros, Tom Mercier, Carmen Kassovitz
Raging Fire
Well Go USA
Director: Benny Chan
Producers: Benny Chan, Donnie Yen
Starring: Donnie Yen, Nicholas Tse, Lan Qin
Tigger Roberts
Director: Yu Li
Producers: Li Fang
Starring: Sui-Man Chim, Li Fang, Li Ma
Adoring
CMC Pictures
Director: Larry Yang
Producers: Victoria Hon
Starring: William Wai-Ting Chan, Wallace Chung, Yi Ding
When He Comes Back
Imagespring Group
Director: Keith Chen Producers: Celine Li, Fan He, Lu Yu Starring: Mark Headley, Dorothea Aunger, Lisa Skvarla
Hidden Man
Gravity Pictures
Director: Wen Jiang Starring: Wen Jiang, Eddie Peng, Fan Liao
The Extraordinary Journey of the Fakir
Brio Films
Director: Ken Scott
Producers: Aditi Anand, Luc Bossi, Saurabh Gupta
Starring: Erin Moriarty, Berenice Bejo, Barkhad Abdi
My Other Home
Beijing Forbidden City Film
Director: Larry Yang, Zi Yang
Producers: Victoria Hon, Jeffrey Sharp, Brian Yang
Starring: Frankie Faison, Cassandra Freeman, Godfrey Gao
L'incident
Director: Alain Tasma
Starring: Pierre Andrau, Clotilde Courau, Hippolyte Girardot
The Confession
Nebo Productions
Director: Nicolas Boukhrief
Producers: Nicolas Jourdier, Clément Miserez, Matthieu Warter
Starring: Romain Duris, Marine Vacth
Au nom de ma fille AKA Kalinka
Arena Multimedia Group
Director: Vincent Garenq
Producers: Hugo Bergson-Vuillaume, Cyril Colbeau-Justin, Jean-Baptiste Dupont
Starring: Sebastian Koch, Daniel Auteuil, Marie-Josée Croze
Mountain Cry
Village Roadshow Pictures Asia
Director: Larry Yang
Producers: Ellen Eliasoph, Victoria Hon
Starring: Yueting Lang, Ziyi Wang, Jin Guo
* Winner – Best Score for a Feature Film, 2017 Jerry Goldsmith Awards
* Closing Film, 2015 Busan International Film Festival
The John Malkovich Paradox
Arimage Productions
Director: Pierre-François Limbosch
Producers: Clara Pasi, Jeremy Banster
* Official Selection, International San Sebastian Film Festival
The White Storm
Bona International Film Group / Universe
Director: Benny Chan
Producers: Daniel Lam, Stephen Lam, Benny Chan
Starring: Ching Wan Lau, Louis Koo, Nick Cheung
* Best Original Music Score, China Changchun International Film Festival
* Opening Film, Hong Kong Asian Film Festival
* Closing Film, Rome Film Festival
* Nominee, Golden Horse Festival, Hong Kong Film Awards, Hundred Flowers Awards
The Lookout
Babe Film
Director: Michele Placido
Producers: Fabio Conversi, Eric Tavitian
Starring: Daniel Auteuil, Mathieu Kassovitz, Olivier Gourmet
Sleepless Night
Chic Films
Director: Frédéric Jardin
Producers: Lauranne Bourrachot, Marco Cherqui, David Grumbach
Starring: Tomer Sisley, Lizzie Brocheré, Birol Ünel
* Official Selection, Toronto International Film Festival
* Official Selection, Tribeca Film Festival
Shaolin
Emperor Motion Pictures
Director: Benny Chan
Producers: Benny Chan, Nga-Bok Lee
Starring: Andy Lau, Nicholas Tse, Bingbing Fan
* Nominee, Hong Kong Film Awards
Sticky Fingers
Caramel Film
Director: Ken Scott
Producers: André Rouleau
Starring: Roy Dupuis, Claude Legault, Jean-Pierre Bergeron
* Nominee, Genie Awards and Jutra Awards
Divorces!
Pan Européenne
Director: Valérie Guignabodet
Starring: François-Xavier Demaison, Zinedine Soualem, Brigitte Catillon
Connected
Emperor Motion Pictures
Director: Benny Chan
Producers: Tao Jiang, Nga-Bok Lee, Kevin Yung
Starring: Louis Koo, Siu-Wong Fan, Nick Cheung
* Winner, Audience Award – Neuchâtel International Fantasy Film Festival
* Nominee, Hong Kong Film Awards Nicolas Errèra (continued)
Par suite d'un arrêt de travail…
Alicéléo
Director: Frédéric Andréi
Producers: Patrick Godeau
Starring: Charles Berling, Dominique Blanc, Sophie Quinton
Me Two
Chez Wam
Director: Nicolas Charlet, Bruno Lavaine
Producers: Amandine Billot, Alain Chabat
Starring: Daniel Auteuil, Alain Chabat, Marina Foïs
FILM (CONTINUED)
Nocturna
Filmax Entertainment
Director: Adrià García, Víctor Maldonado
Producers: Julio Fernández, Philippe Garrell
Starring: Imanol Arias, Joe Lewis, Molly Malcolm
* Winner, Best Animated Movie – Barcelona Film Festival
* Winner, Best Animated Movie – Goya Award
* Official Selection, Venice International Film Festival (Mostra)
Au suivant!
EuropaCorp
Director: Jeanne Biras
Producer: Virginie Silla, Luc Besson
Starring: Alexandra Lamy, Clovis Cornillac, Mini Anden
The Over-Eater
Film Par Film
Director: Thierry Binisti
Producer: Jean-Louis Livi
Starring: Eric Cantona, Rachida Brakni, Richard Bohringer
Quelqu'un de bien
Canal +
Director: Patrick Timsit
Producer: Alain Sarde
Starring: José Garcia, Patrick Timsit, Natacha Lindinger
The Butterfly
Alicéléo
Director: Philippe Muyl
Producers: Patrick Godeau
Starring: Michel Serrault, Claire Bouanich, Aurélie Meriel
* Winner, Audience Award – Jeonju Film Festival (South Korea)
Cravate club
Alicéléo
Director: Frédéric Jardin
Producer: Patrick Godeau
Starring: Charles Berling, Edouard Baer
Les frères Soeur
Canal +
Director: Frédéric Jardin
Starring: José Garcia, Denis Podalydès, Edouard Baer
SERIES 
Le Mensonge (Miniseries)
FR2
Director: Vincent Garenq
Producers: Stéphane Moatti
Starring: Daniel Auteuil, Charlie Bruneau, Gregoire Bonnet
Bad Boy (TV Film)
Film & Picture
Director: Xavier Durringer
Producers: Simone Harari Baulieu, Christophe Louis
Starring: Richard Anconina, Isabelle Renauld, Alexandre Desrousseaux
D'un monde à l'autre (TV Film)
Klim Production / France 3
Director: Didier Bivel
Producers: Pierre Dufour, Serge Hugon, Philippe Schirrer
Starring: Yorick Adjal, Sylvie Batby, Julien Boissier-Descombes
La mort dance lâme (TV Film)
En Voiture Simone / France 2
Director: Xavier Durringer
Producers: Laurent Ceccaldi, Caroline Solanillas
Starring: Hugo Becker, Didier Bourdon, Isabelle Renauld
Aux animaux la guerre
Europacorp Television/France 3
Director: Alain Tasma
Producer: Philippe Delest
Starring: Olivia Bonamy, Éric Caravaca, Ludovic Berthillot
Le viol (TV Film)
France 3
Director: Alain Tasma
Producer: Sabine Barthélémy
Starring: Bérangère McNeese, Camille Santerre, Pierre Andrau
Rappelle-toi (TV Film)
France 3
Director: Xavier Durringer
Producers: Dominique Besnehard, Michel Feller
Starring: Line Renaud, Anne Suarez, André Oumansky
Ne m'abandonne pas (TV Film)
Scarlett Production
Director: Xavier Durringer
Producer: Joëy Faré
Starring: Sami Bouajila, Marc Lavoine, Samia Sassi
Au nom du fils (TV Film)
Pierre Javaux Productions
Director: Olivier Péray
Producer: Pierre Javaux
Starring: Pascal Demolon, Lola Naymark, Gabriel Garnier
Jaune Iris (TV Film)
Astharté et compagnie
Director: Didier Bivel
Producer: Sophie Deloche
Starring: Patrick Chesnais, Camille Panonacle, Natacha Régnier
Rouge sang (TV Film)
France 2
Director: Xavier Durringer
Producers: Joëy Faré
Starring: Sandrine Bonnaire, Bernard Le Coq, Eric Savin
* Opening Film, La Rochelle International Film Festival
L'héritière (TV Film)
Europacorp Television
Director: Alain Tasma
Producers: Thomas Anargyros, Edouard de Vésinne
Starring: Anne Marivin, Patrick Mille, Alice Isaaz
Rendez-vous en terre inconnue (Documentary Series)
France 5
Producers: Frédéric Lopez, Yves Darondeau, Emmanuel Priou
Starring: Frédéric Lopez, Muriel Robin, Patrick Timsit
La source
France 2
Director: Xavier Durringer
Producers: Laurence Bachman, Clementine Dabadie
Starring: Christopher Lambert, Clotilde Courau, Maruschka Detmers
SERIES (CONTINUED)
Alias Caracalla, au coeur de la Résistance
France 3 / Arte
Director: Alain Tasma
Producer: Georges-Marc Benamou
Starring: Éric Caravaca, Nicolas Marié, Jules Sadoughi
XIII: The Series (Seasons 1 & 2)
Europacorp Television / Canal +
Showrunner: Roger Avary
Producers: Edouard de Vesinne, Vanessa Piazza, Wanda Chaffey
Starring: Stuart Townsend, Greg Bryk, Stephen McHattie
XIII: The Conspiracy (Miniseries)
NBC / Prodigy Pictures / Canal +
Director: Duane Clark
Producers: Thomas Anargyros, Justin Bodie, Frédéric Bruneel
Starring: Stephen Dorff, Caterina Murino, Greg Bryk
Meeting in an Unknown Land (Documentary Series)
France 2
Producers: Frédéric Lopez, Yves Darondeau, Emmanuel Priou
Starring: Frédéric Lopez
* Winner, Albert Khan Foundation International Award
Emma (TV Film)
Europacorp TV / France 2
Director: Alain Tasma
Producers: Thomas Anargyros, Edouard de Vésinne
Starring: Julie Gayet, Éric Caravaca, François Civil
* Official Selection, La Rochelle International Film Festival
Good Canary (TV Film)
France 2
Director: Patrick Czaplinski
Producers: Jean Marc Ghanassia, John Malkovich, Maurice Molina
Starring: Cristiana Réali, Vincent Elbaz, Ariel Wizman
Agathe contre Agathe (TV Film)
GéTéVé / France 2
Director: Thierry Binisti
Producers: Christian Charret, Bertrand Neff
Starring: Thomas Jouannet, Féodor Atkine
Pierre qui roule (TV Film)
Arte / France 3
Director: Marion Vernoux
Starring: Marianne Denicourt, Jeanne Marine, Benoît Régent
Le bureau (Miniseries, the French version of "The Office")
Canal + / Elzévir Films
Director: Nicolas Charlet, Bruno Lavaine
Producers: Denis Carot, Marie Masmonteil
Starring: François Berléand, Benoît Carré, Jérémie Elkaïm
THEATER
Dangerous Liaisons
Written by Christopher Hampton, based on the novel by Pierre Choderlos de Laclos
Director: John Malkovich
Producers: Jean Marc Ghanassia, John Malkovich
Starring: Sophie Barjac, Yannik Landrein, Julie Moulier
Good Canary
A play by Zach Helm
Director: John Malkovich
Producers: Jean Marc Ghanassia, John Malkovich
Starring: Cristiana Réali, Vincent Elbaz, Ariel Wizman
* Winner, Best Play – Molière Award
Mon Ami Louis
A play by Gilles Gaston Dreyfus
Director: Nicolas Boukhrief
Starring: Gilles Gaston Dreyfus
SHORT
Les parallèles
Director: Nicolas Saada
Starring: Mathieu Amalric, Jonathan Zaccaî, Géraldine Pailhas
* Nominee, César Best Short Film
* Official Selection, La Quinzaine des Réalisateurs (Cannes)
A ta place
Director: Agathe Teyssier
Starring: Dominique Frot, Jean Pascal Abribat
* Winner, Clermont-Ferrand International Short Film Festival Award
COMMERCIALS
Chanel (Rouge Coco)
Director: Jean Baptiste Mondino
Starring: Vanessa Paradis
Yves Saint Laurent (Perfumes: La Parisienne & Cinéma)
Director: Jean Baptiste Mondino
Givenchy (Absolutely Irresistible)
Director: Jean Baptiste Mondino
Starring: Liv Tyler
Armani (Armani Code)
REMIX
Le Samouraî
Film by Pierre Melvillle, music by François de Roubaix
Producer: Universal
Fantomas
Film by André Hunebelle, music by Michel Magne
Producer: Universal
ALBUMS
Grand Popo Football Club (electro/disco/pop)
Albums: Shampoo Victims (2000), Venom in The Grass (2010)
Notable Singles: Men are Not Nice Guys (2001), Each Finger Has An Attitude (1999)
Label: Universal, BMG UK
Rouge Rouge (electro lounge)
Albums: Ce soir après diner (2002), featured on Hôtel Costes, Vol. 5 (2002)
Notable Singles: L'Amour (2002)
Label: Wagram Music, Pschent