Mark
Orton
Composer
---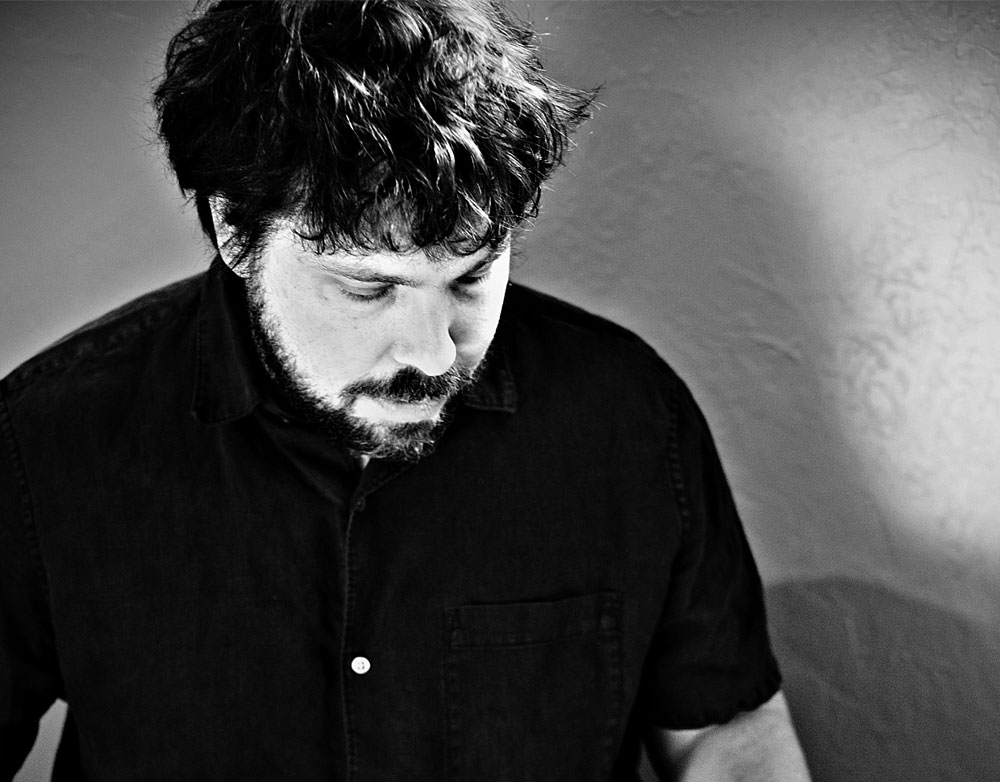 Mark Orton, founding member of the genre-bending acoustic chamber ensemble Tin Hat, is making his mark in the world of film scoring employing that distinctive ability over a range of films that come from the heart. Orton is well known for his score to Alexander Payne's Nebraska, and he has recently collaborated with Payne again on the upcoming Focus Features feature The Holdovers, starring Paul Giammatti. Orton's recent work also includes the upcoming Ray Romano-directed feature Somewhere in Queens. Romano also stars with Laurie Metcalf and Jennifer Esposito.
Orton's sweeping orchestral score to the Sony Classic's film 12 Mighty Orphans is a favorite of film score buffs. He's also worked with Pixar,scoring the short film Loop. Mark has done extensive work songwriting and arranging for films and records, collaborating with Eric Idle on songs for Boxtrolls, (Laika/Focus Features), as well as co-writing and arranging the song Helium for the Fernando Merielles feature 360. As an arranger, Mark has worked with artists including Tom Waits, Willie Nelson, Mike Patton, and Madeline Peyroux. In addition, he continues to compose music for modern dance, radio drama, the circus and the concert hall. He is a frequent contributor to both radio and podcast programming including This American Life, All Things Considered, the Headlong series, and Wind of Change.
An alumnus of the Peabody Conservatory and the Hartt School of Music, Mark was the recipient of a Sundance Institute Composer Fellowship and was nominated Best New Composer by the International Film Music Critics. He is a multi-instrumentalist and collector of antique and unusual musical instruments, which he often employs in his scores. He lives in The Great Pacific Northwest with his wife and son.
FILM
The Holdovers
Focus Features
Director: Alexander Payne
Producers: Bill Block, David Hemingson, Mark Johnson
Starring: Paul Giamatti, Tate Donovan, Carrie Preston
Somewhere In Queens
ICM Partners / Bona Fide Productions
Director: Ray Romano
Producers: Albert Berger , Mark Stegemann , Ron Yerxa
Starring: Laurie Metcalf, Ray Romano, Sadie Stanley
*2022 Tribeca Film Festival
Love Hard
Netflix
Director: Hernan Jimenez
Producers: McG, Mary Viola, Steven Bello, Monib Abhat
Starring: Nina Dobrev, Lochlyn Munro, Harry Shum Jr.
12 Mighty Orphans
Santa Rita Film Co./Sony Classics
Director: Ty Roberts
Producers: Ty Roberts, Houston Hill, Michael De Luca, Brinton Bryan
Starring: Robert Duvall, Vinessa Shaw, Luke Wilson
The Last Shift
Sony Pictures
Director: Andrew Cohn
Producers: Albert Berger, Sam Bisbee, Bert Kern, Alex Lipschultz, Ron Yerxa
Starring: Richard Jenkins, Shane Paul McGhie
* 2020 Sundance Film Festival Premiere
Charming the Hearts of Men
Gravitas Ventures
Director: S.E. DeRose
Producers: Brian David Cange, S.E. DeRose, Richard T. Lewis
Starring: Anna Friel, Kelsey Grammer, Starletta DuPois
The 11th Green
Antarctic Pictures
Director: Christopher Munch
Producers: Valeria Lopez, Christopher Munch
Starring: Campbell Scott, Agnes Bruckner, George Gerdes
Here Awhile
Deep Sea Pictures
Director: Tim True
Producers: Alyssa Roehrenbeck, Deborah Lee Smith, Tim True
Starring: Anna Camp, Steven Strait, Joe Lo Truglio
Pay to Stay
Red on Black Productions
Director: Heather Taylor
Producers: Kathryn Henderson, Michelle Leigh, Hillary Berkowitz Nussbaum
Starring: Debbie Campbell, Melody Cheng, Lydiana Medellin
Elsewhere
Evoke
Director: Hernan Jimenez
Producer: Chris Cole, J. Todd Harris
Starring: Jacki Weaver, Parker Posey, Beau Bridges
Use Me
Green Light Productions
Director: Julian Shaw
Producer: Jonathon Green
Starring: Ceara Lynch, Julian Shaw, Jazlyn Yoder
Deidra & Laney Rob a Train
Netflix
Director: Sydney Freeland
Producers: Susan Cartsonis, Nick Moceri
Starring: Sasheer Zamata, Missi Pyle, Tim Blake Nelson
* 2017 Sundance Film Festival World Premiere
Shut Up Anthony
Director: Kyle Eaton
Producers: David Allen Cress, Kyle Eaton, Matt O'Connor
Starring: Katie Michels, Noelle Eaton, Jon Titterington
The Lears
NeoClassics Films
Director: Carl Bessai
Producers: Irwin Olian
Starring: Sean Astin, Anthony Michael Hall, Bruce Dern
Unleashed
Braveart Films
Director: Finn Taylor
Producers: Susan Johnson
Starring: Hana Mae Lee, Sean Astin, Justin Chatwin
About Us / Entonces Nosotros
Evoke
Director: Hernan Jimenez
Producers: Laura Avila Tacsan, Chris Cole
Starring: Hernan Jimenez, Noelia Castaño, Marina Glezer
People, Places, Things
Beachside Films
Director: James C. Strouse
Producers: Michael B. Clark, Alex Turtletaub
Starring: Jemaine Clement, Regina Hall, Michael Chernus
* 2015 Sundance Film Festival World Premiere, U.S. Dramatic Competition
My Old Lady
BBC Films
Director: Israel Horovitz
Producers: David C. Barrot, Nitsa Benchetrit, Gary Foster
Starring: Maggie Smith, Kevin Kline, Kristin Scott Thomas
Nebraska
Paramount Pictures
Director: Alexander Payne
Producers: Albert Berger, Ron Yerxa
Starring: Bruce Dern, Will Forte, June Squibb
A Place In Hell
Cufflink Productions
Director: David Boorboor
Producers: Ed Cuffe, David Boorboor
Starring: Lewis Smith, Noree Victoria, Krystal Tini
FILM (CONTINUED)
Big Significant Things
Heretic Films
Director: Bryan Reisberg
Producers: Daniel-Konrad Cooper, Andrew Corkin
Starring: Harry Lloyd, Krista Kosonen
Drunktown's Finest (Co-Composed with Joel Pickard)
Indion Entertainment Group
Director: Sydney Freeland
Producers: Chad Burris, Mateo Frazier
Starring: Jeremiah Bitsui, Kiowa Gordon, Shauna Baker
Redemption Trail
Dire Wolf
Director: Britta Sjogren
Producers: Cathy Greenwold, Lisa Naito, Scott Verges
Starring: Lily Rabe, LisaGay Hamilton, Jake Weber, Harnish Linklater
La sedia della felicità (The Chair of Happiness)
BiBi Film
Director: Carlo Mazzacurati
Producer: Angelo Barbagallo
Starring: Valerio Mastandrea, Isabella Ragonese, Giuseppe Battiston
The Snake (Additional Music)
Gravitas Ventures
Director: Adam Goldstein
Producers: Eric Kutner, Amber Engelmann, Kerry Fagan
Starring: Adam Goldstein, Nina Braddock, Melanie Case
The Loss of a Teardrop Diamond
Paladin
Director: Jodie Markell
Producers: Brad Michael Gilbert, Robbie Kass, Brad Stokes
Starring: Bryce Dallas Howard, Chris Evans, Will Patton
La giusta distanza (As Tin Hat Trio, Additional Music)
Fandango
Director: Carlo Mazzacurati
Producer: Domenico Procacci
Starring: Giovanni Capovilla, Valentina Lodovini, Ahmed Hefiane
Sweet Land
Libero
Director: Ali Selim
Producers: Jim Bigham, Alan Cumming, Gil Bellows
Starring: Elizabeth Reaser, Lois Smith, Patrick Heusinger
* Nomination – IFMCA Awards, Best New Composer of 2006
The Good Girl
Fox Searchlight Pictures
Director: Miguel Arteta
Producers: Matthew Greenfield, Shelly Glasser, Gina Kwon
Starring: Jennifer Aniston, Deborah Rush, Mike White
The Slow Business of Going
Cinemanomad
Director: Athina Rachel Tsangari
Producers: Matthew Johnson, Rachel Tsangari
Starring: Lizzie Curry Martinez, Maria Tsantsanoglou, Gary Price
DOCUMENTARY
Leave No Trace
Imagine Entertainment/ABC News/Hulu
Director: Irene Taylor
Producers: Sara Bernstein, Emily Singer Chapman, Nigel Jacquiss, Irene Taylor, Justin Wilkes
*2022 Tribeca Film Festival

Necessity: Oil, Water and Climate Resistance
Director: John Haaken, Samantha Praus
Producers: David Allen Cress, Jan Haaken
Brewmance
Director: Christo Brock
Producer: Christo Brock
Sunset Over Mulholland Drive
Piffl Medien
Director: Uli Gaulke
Producer: Helge Albers, Arne Birkenstock
Jim Allison: Breakthrough
Dada Films
Director: Bill Haney
Producer: Jennifer Pearce
To the Edge of the Sky
Wider Film Projects
Director: Jedd Wider, Todd Wider
Producers: Jedd Wider, Todd Wider
From the Ashes
Radical Media
Director: Michael Bonfiglio
Producer: Sidney Beaumont
The Reluctant Radical
Director: Lindsey Goodwin-Grayzel
Producer: Lindsey Goodwin-Grayzel
Seven Songs for a Long Life
Hard Working Movies
Director: Amy Hardie
Producers: Lori Cheatle, Amy Hardie, Sonja Henrici
Poached
Ignite Channel Inc.
Director: Timothy Wheeler
Producer: Steve Brown
* Documentary Feature Competition, SXSW 2015
Sukkah City
Oxbow Lake Films
Director: Jason Hutt
Producer: Jason Hutt
Dryland
Hare in the Gate Productions
Director: Sue Arbuthnot
Producers: Sue Arbuthnot, Richard Wilhelm
Felix Austria!
La Turista Films
Director: Christine Beebe
Producers: Elfi Dassanowsky, Robert Dassanowsky
Starring: Felix Pfeifle, Otto von Habsburg, Tatyana Yassukovich
The Revisionaries
Silver Lining Film Group
Director: Scott Thurman
Producers: Pierson Silver, Scott Thurman, Orlando Wood
PODCASTS
Project Unabomb
Apple Podcasts/Pineapple Street Studios
Producers: Jenna Weiss-Berman, Max Linsky
Starring: Eric Benson
The Line
Apple Podcasts
Producer: Lizzie Jacobs
Starring: Dan Taberski
Surviving Y2K
Apple Podcasts/Pineapple Street Studios
Producers: Henry Molofsky, Dan Taberski
Starring: Dan Taberski
Running From Cops
Apple Podcasts/Pineapple Street Studios
Producers: Dan Taberski
Starring: Dan Taberski
Wind of Change
Pineapple Street Studios/ Crooked Media/ The New Yorker
Starring: Patrick Radden Keefe


DOCUMENTARY (CONTINUED)
Flat Daddy
Flat Daddy Documentary
Directors: Nara Garber, Betsy Nagler
Producers: Peggy Sutton, Selina Lewis Davidson, Susannah Ludwig
Buck (Additional Music)
Sundance Selects
Director: Cindy Meehl
Producers: Julie Goldman, W. Wilder Knight II
Starring: Buck Brannaman
Seneca Falls
Louise Vance Productions
Director: Louise Vance
Producer: Louise Vance
* Winner, 2010 Los Angeles Reel Film Festival – Best Score/Soundtrack
Mine (Co-Composer, Featured Musician) Film Movement
Director: Geralyn Pezanoski
Producers: Erin Essenmacher
Starring: Karen O'Toole
Traces of the Trade (Additional Music)
PBS
Director: Katrina Browne
Producers: Elizabeth Delude-Dix, Juanita Brown
Orthodox Stance
Cactus Three
Director: Jason Hutt
Producers: Michel Negroponte, Nick Fraser, Julie Goldman
Comrades in Dreams
Flying Moon Filmproduktion
Director: Uli Gaulke
Producers: Helge Albers, Roshanak Behesht Nedjad, Konstantin Kröning
Starring: Lasanne Badiel, Yong-Sil Han, Anup Jagdale
Beyond Conviction
Tied to the Tracks Films, Inc.
Director: Rachel Libert
Producers: Jedd Wider, Todd Wider, Megan Park
The Mushroom Club (Additional Music)
Farallon Films
Director: Steven Okazaki
Producers: Tomoko Watanabe, Peggy Orenstein
The Real Dirt on Farmer John
CAVU Releasing
Director: Taggart Siegel
Producers: Scott Ray Becker, Teri Lang
Starring: John Peterson, Anna Nielsen, John Edwards
A Hard Straight (Additional Music)
New Day Films
Director: Goro Toshima
Producer: Lindsay Sablosky
SHORT FILM

Ninety-five Senses (Upcoming)
Director: Jerusha Hess
Starring: Tim Blake Nelson
Loop
Pixar / Disney +
Director: Erica Milsom
Producers: Krissy Cababa, Michael Warch
Starring: Madison Bandy, Christian Delgado, Louis Gonzales
The Musicianeer
Beth Harrington Productions
Director: Beth Harrington
Producers: Beth Harrington, Tara Johnson-Medinger
Starring: Lowell Deo, Claire Rigsby, Petunia
So Much Yellow
Micmato
Director: Erica Milsom
Producers: Todd Shaiman
Starring: Kayline Gavenda, Otto Gavenda, Andy Strong

SONGS FOR FILM
360
Magnolia Pictures
"Helium Reprise" – Performed by Mike Patton and Mark Orton
Director: Fernando Meirelles
Producers: Andrew, Eaton, Chris Hanley, Danny Kraus
Starring: Jude Law, Rachel Weisz, Anthony Hopkins, Peter Morgan
Remarkable Power
Gravitas Ventures
Director: Brandon Beckner
Producers: Mykel Denis, Scott Sampila
Starring: Kevin Nealon, Evan Peters, Nora Zehetner
Diminished Capacity (Additional Music)
IFC Films
Director: Terry Kinney
Producers: Tim Evans, Galt Niederhoffer, Celine Rattray
Starring: Matthew Broderick, Virginia Madsen, Alan Alda
Everything Is Illuminated (Additional Music)
Warner Independent Pictures
Director: Liev Schreiber
Producers: Peter Saraf, Marc Turtletaub
Starring: Eugene Hutz, Elijah Wood, Jonathan Safran Foer
SERIES
SparkShorts
Producers: David Lally, Krissy Cababa, Jesus Martinez, Michael Capbarat
Starring: Kyle McDaniel, Eli Fucile, Emily Davis
Art Unbound
Director: Jon Richardson
Producers: Jon Richardson
Starring: Ben Conte, Maeve Conte, Drew Field
Back to Love (TV Film)
Director: Maura Anderson
Producers: Laurence Braun, Robert N. Fried
Starring: Tangie Ambrose, Elizabeth Blackmore, Ryan Caltagirone
DISCOGRAPHY
The Steel Trio
Untitled Album (Upcoming)
Tin Hat
Foreign Legion (2010 BAG Productions)
The Sad Machinery of Spring (2007 Rykodisk)
Book of Silk (2004 Artemis Records)
The Rodeo Eroded (2002 Ropeadope Records)
Helium (2000 EMI/Angel)
Memory Is an Elephant (1999 EMI/Angel)
Imaginary Icebergs
Untitled Album (Upcoming)
Old Joe Clarks
November (2002)
Metal Shed Blues (1999 Checkered Past)
Town of Ten (1997 Checkered Past)
ARRANGEMENTS
Amelia
A Long Lovely List of Repairs (Selected Tracks, 2008 Adrenaline Records)
Madeline Peyroux
Half the Perfect World (Selected Tracks, 2006 Rounder)
Vienna Teng
Dreaming Through the Noise (Selected Tracks, 2006 Zoe Records)