Lilah Obregon-Wilson
Music Supervisor
---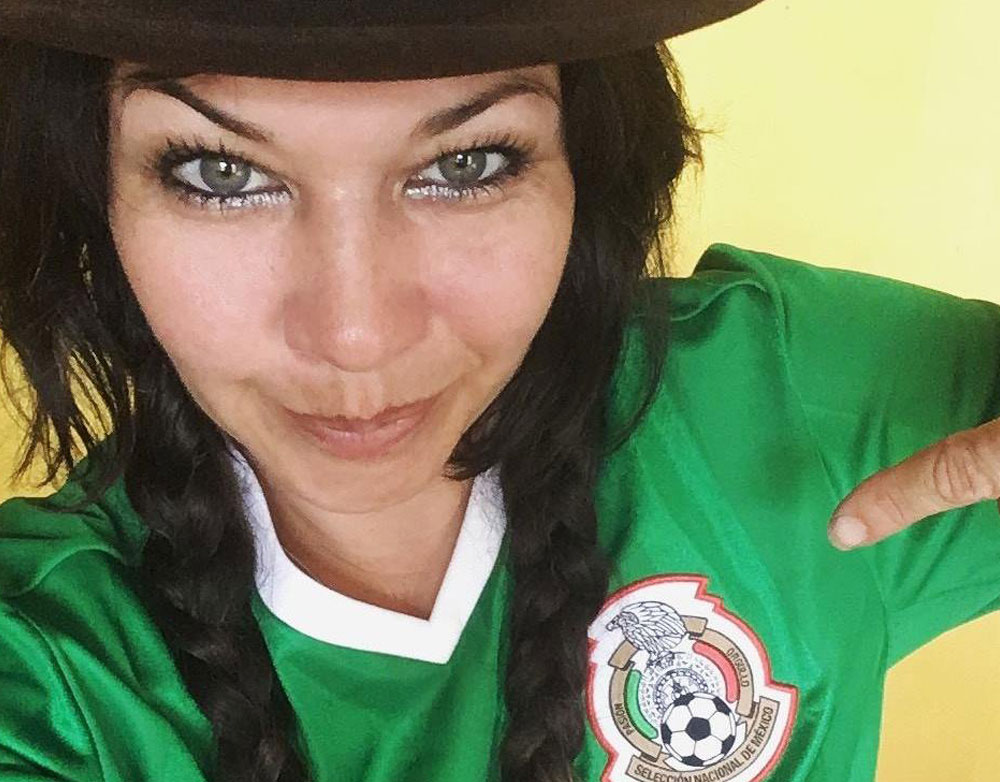 Lilah Obregon-Wilson is a 1st generation Mexican-American immigrant born and raised in LA but then rooted herself in NY after getting a full ride softball scholarship to St. John's Uni. With deep cultural roots in Chicano soul and a youth spent in the party crew/DJ scene, that merged out of East LA, it all made sense that Lilah immersed herself into the realm of music when deciding to open open her bar/coffeehouse/venue, The Lucky Cat, in Williamsburg, Brooklyn in 2003 as part of the growing DIY scene in NYC. The establishment featured regular live events including performances from artists such as: Sharon Jones, The Budos Band, Lee Fields and the Expressions, Naomi Shelton, Vic Thrill, Reggie Watts, a nascent TV on The Radio, Very Be Careful, King Missile III, as well as a top selection of renowned underground DJs from NYC, Latin America and Europe.
Post-Lucky Cat, Lilah brought her music relationships and legal expertise (JD, Benjamin N. Cardozo School of Law '01) into the world of advertising first; as a Music Producer/Supervisor at a music house housed in the legendary Power Station (then Avatar) and then on to J. Walter Thompson, where she was made head of the Music and Radio Department (2009). She was the key point person for all music-related projects going through the agency — including: creative development, budgeting, clearance and production on major campaigns, audio branding and new business pitches. Her JWT clients included: Microsoft Bing, Rolex, Smirnoff, Macy's and Royal Caribbean among many others. She then moved on to freelance, developing a roster of mainly fashion clients to include: Michael Kors, Coach, Sephora, Estée Lauder, Vogue, and Bobbi Brown.
IN 2011 Lilah kicked off her film career with We Are Young and Sundance's Audience Award winner, Sleepwalk with Me. She has since worked on numerous films, theater and TV/Webseries/VR projects, including: 2017's Berlinale's 2nd place Audience Award choice and Cine Arte's #1 documentary of the decade, Chavela and Annie nominated, virtual reality film, BattleScar.
FILM
Evolver (VR Film)
Director: Terrence Malick
Producers: Edward Pressman, Terrence Malick, Nicole Shanahan, Nell Whitley, Mike Jones, Paula Paizes, René Pinel
Music By: Jonny Greenwood, Meredith Monk, Jóhann Jóhannsson, Howard Skempton and Jon Hopkins
*Tribeca 2022 premiere
Public Toilet Africa
Marquee Media
Director: Kofi Ofosu-Yeboah
Producers: Ena Juvardo Ofosu-Yeboah and Kofi Ofosu-Yeboah
Starring: Briggitte Appiah, David Klu Ricky Adelayitor, and Brimah Watara
*SXSW 2022
*Locarno Film Festival 2021
The Rooster and the Sword (Short)
Celeste Estudio Creativo
Director: Yashira Jordan
Producer: Jenn Epstein
Starring: Nakai Mirtenbaum

Fugitive Dreams
Grandave International
Director: Jason Neulander
Producers: Rashmi Kilam, Peggy O'Shaughnessy, Claire Rivers, and Adam Sear
Starring: April Matthis, Robbie Tann, Scott Shepard, and O-Lan Jones
Love and Fury
Crazy Eagle Media
Director: Sterlin Harjo
Producers: Sterlin Harjo
Starring: Micah P. Hinson, Julia Keefe
Give or Take
Breaking Glass Pictures
Director: Paul Riccio
Producers: Garvin Brown, Maureen and Paul Kaplan, Matt Kishlansky
Starring: Jamie Effros, Norbet Leo Butz, Joanne Tucker, Louis Cancelmi, Cheri Oteri and Annapurna Sriram
Anya
Giant Pictures
Director: Jacob Akira Okada, Carylanna Taylor
Producers: Stacey Davis
Starring: Anthony Aguilar, Ali Ahn, Mary Theresa Archbold
Surina & Mel (Video)
Create Entertainment
Director: Abi Varghese
Producers: Melanie Chandra, Surina Jindal
Starring: Melanie Chandra, Surina Jindal and Reema Sampat
Union
Indican Pictures
Director: Whitney Hamilton
Producers: Whitney Hamilton, Patrick Sullivan
Starring: Virginia Newcomb, Marcelle LeBlanc, Cece Kelly
Chavela
Music Box Films
Director: Catherine Gund, Dareshi Kyi
Producers: Lynda Weinman
Starring: Chavela Vargas, Eugenia León, Jesusa Rodriguez, Tania Libertad

We Are Young
Director: Alex Richanbach
Starring: Alex Richanbach, Drew Brooks, Dana Salah
Vivir Bajo el Sol
Crosotorpio Films
Director: Juan Aceves
Producers: Juan Aceves, Lilah Obregon-Wilson
Starring: Gilberto Aceves Navarro
Nation's Fire
Teknocentric
Director: Thomas J. Churchill
Producers: Robert Ori, Krista Grotte, Binh Dang
Starring: Lou Ferrigno Jr., Bruce Dern, Kristen Renton
Voyages
Director: Terrence Malick
Producers: Edward R. Pressman, Rene Pinnell
Vivir Bajo el Sol Crosotorpio Films
Director: Juan Aceves
Producers: Juan Aceves, Lilah Obregon-Wilson
Starring: Gilberto Aceves Navarro
FILM (CONTINUED)
BattleScar (VR Film)
1stAveMachine
Directors: Martin Allais, Nico Casavecchia
Producers: Arnaud Colinart, Andrew Geller, Rene Pinnell
Starring: Rosario Dawson
*Nominee – 2019 Annie Awards
Edge of the World
Tascosa Films
Director: Randy Redroad
Producers: Betty A. Buckley, Susan Carter, Charla Driver
Starring: Richard T. Jones, Rex Linn, Trevor St. John
By the River of Babylon
PBS
Starring: Bob Marshall, Clifton Chenier, Beau Jocque
Chavela Aubin Pictures
Directors: Catherine Gund, Daresha Kyi
Producers: Catherine Gund, Daresha Kyi
Starring: Pedo Almodóvar, Elena Benarroch, Miguel Bosé
Finding Sofia
1stAveMachine
Director: Nico Casavecchia
Producers: Andrew Geller, Sam Huntington, Arvind Palep
Starring: Sofía Brihet, Sam Huntington, Andrea Carballo
Here Comes Rusty
Pink Bandana Productions
Director: Tyler Russell
Producer: William Ross Smith
Starring: Joey Lauren Adams, Fred Willard, Paulie Litt
Crazy About Tiffany's
Quixotic Endeavors
Director: Matthew Miele
Producers: Justin Bare, Barbara Ragghianti
Starring: Jessica Biel, Jennifer Tilly, Rachel Zoe, Katie Couric
Darby Forever
Director: Osmany Rodriguez
Producer: Eleanor Winkler
Starring: Natasha Lyonne, Retta, Aidy Bryant
Sophie and the Rising Sun
Sophie Film
Director: Maggie Greenwald
Producer: Brenda Goodman
Starring: Julianne Nicholson, Takashi Yamaguchi, Margo Martindale
A Single Frame
Spiral Films
Director: Brandon Dickerson
Producers: Ginger Sledge, Jeff Bowden, Laura D. Smith
Girls Night
Fivelands Films
Director: Lindsey Copeland
Producers: Lindsey Copeland, Shannon M. Kendell
Starring: Jessica Renee Russell, Rachel Neiheisel Kristen Brancaccio
The Gospel According to Charlie
Director: Dave Bussan
Producers: Dave Bussan, Tim Raycroft
Starring: Charlie van Ness
Among Ravens
Iron Circle Pictures
Directors: Russell Friedenberg, Randy Redroad
Producers: Teddy Grennan, Heather Rae, Dori Sperko
Starring: Christian Campbell, Amy Smart, Will McCormack
Apricot
Arbol
Directors: Yashira Jordan
Producers: Fernanda Peñarrieta, Yahsira Jordan
Starring: Nahuel Pérez Biscayart
Walking Man
Unit 103
Director: Josh Salzberg
Producers: Eric Norwine, Don Mattingly, Sue Mattingly
We Are Young Ocean Park Productions
Director: Alex Richanbach
Producers: Lindsay Burton, Alex Richanbach
Starring: Alex Richanbach, Drew Brooks, Dana May Salah
Scatter My Ashes at Bergdorf's (Documentary)
Quixotic Endeavors
Director: Matthew Miele
Producers: Andrew Malloy, Mallory Andrews, Serge Nivelle, Barbara Ragghianti
Starring: Tom Ford, Karl Lagerfeld, Joan Rivers, Mary-Kate Olsen
Sleepwalk With Me
Sleepwalkers Anonymous
Director: Mike Birbiglia
Producers: Ira Glass, Jacob Jaffke
Starring: Mike Birbiglia, Lauren Ambrose, Carol Kane
SERIES
The Book of Queer
Discovery +
Producers: Eric Cervini, Colin Hargraves, Ivan Kraljevic, Annie Price and Jen Proctor
Starring: Jill Bennett, Eric Cervini and Dennis Renard
Bros
NBD Productions
Producers: Jason Ano, Joseph Lombardi, Ted Maniatako
Starring: Peter Hourihan, Matthew Jacques, Steve White
Law & Order SVU (Episodes, Music Consultant, Composer)
NBC
Producers: Various
Starring: Mariska Hargitay, Christopher Meloni, Richard Belzer
This American Life Live! (TV Movie, Music Clearance)
BY Experience
Director: David Stern
Producers: Julie Borchard-Young, Robert Borchard-Young, Ira Glass, Seth Lind
Starring: Monica Bill Barnes, Anna Bass, Mike Birbiglia
AD CAMPAIGNS
Abillify Jetblue Rolex
Bacardi JWT Royal Carribean
Bailey's Kleenex Schick
Baron & Baron – Vera Wang Land Rover Sephora
Benadryl Lean Cuisine Simponi
Berlin Rosen Listerine Skinny Cow
Bloomberg Macy's Smirnoff
Cadbury Mazda Stouffers
Caltrate Michael Kors Stouffers
Cellsouth Microsoft Stride
Centrum Microsoft BING Sudafed
Coach Microsoft Business Subaru
Coca Cola Miller Lite T. Rowe Price
Corona Mitsubishi The OC
Crunch Nars Time Warner
Depend Neosporin Todd's
Estée Lauder Nestle Trident
Ford Northrop Grumman Trojan
Gucci Onglyza Verizon
Halls Pepcid Visine
HSBC Pristiq Zyrtec
Huggies Purell
Irish Tourism Reach