Lasse Enersen
Composer
---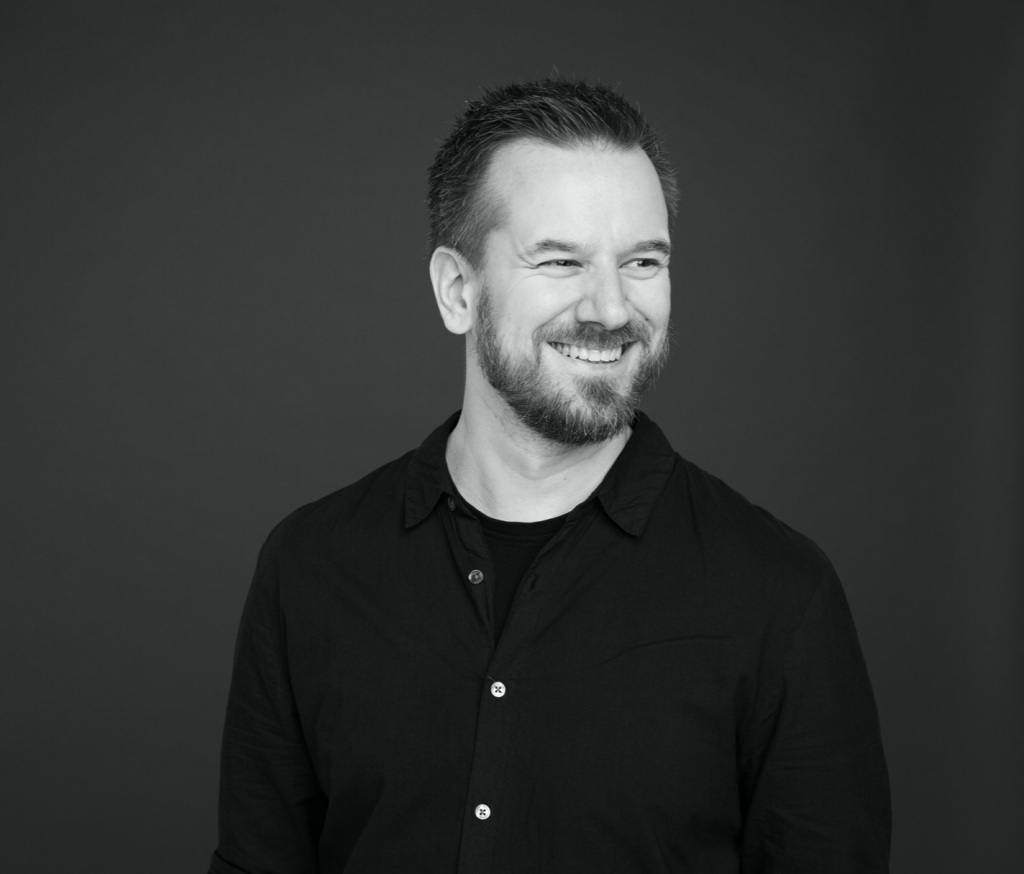 Born in Hamburg, Germany , Finnish-Norwegian composer Lasse Enersen has has been creating distinctive scores to internationally recognized films and series for over a decade. Lasse earned his masters in composition from Sibelius Academy (University of the Arts Helsinki), studying with Erkki Jokinen and Paavo Heininen. In 2004, he won first prize at the international Waterworks Composers Competition for his work Agua Nocturna for Solo Cello and Mixed Choir.
Lasse is perhaps most well-known for his scores to Tom of Finland (which he scored with the Oscar-winning composer Hildur Guðnadóttir), and The Unknown Soldier (the highest grossing film in Finnish history). Enersen's unique approach to the score, combining Nordic folk, electronic, and avant-garde idioms, caught the attention of Renny Harlin, who tapped him to score two Chinese tentpole films: Legend of the Ancient Sword and Bodies at Rest. He also scored the upcoming US production Misfits for Harlin with the composer Trevor Rabin.
Lasse has been very active scoring film and series in Europe. He recently completed the score to the upcoming release Omerta 12/6 with The Unknown Soldier director Aku Louhimies. He is scoring the second season of the Swedish series The Machinery for Anagram/Viaplay and recently finished the first season of the Finnish series Cold Courage. Lasse began his scoring career working on numerous international documentary feature films including In The Dark Room (Nadav Schirman) and Battle For Rio (Gonzalo Arijon). In his time in Los Angeles, he worked for Oscar-winner Alexandre Desplat, Remote Control Productions' Heitor Pereira, and BAFTA-winner Abel Korzeniowski.
A self-confessed cinema buff, Enersen currently works and lives in Finland, and enjoys literature, chess, and Brazilian Jiu Jitsu.
FILM
Omerta 12/6 (Upcoming)
Director: Aku Louhimies
Producer: Antti Jokinen | Evelin Penttilä, Sirkka Rautiainen, Mikko Tenhunen
Starring: Nanna Blondell, Sverrir Gudnason, Jasper Paakkonen
Vieraat (Upcoming)
Butterworks
Director: Miika Soini
Producer: Tiina Butter
Starring: Tommi Korpela, Oona Airola, Sonya Kuittinen
Bodies at Rest
Media Asia
Director: Renny Harlin
Producer: Alan Riche, Peter Riche
Starring: Nick Cheung, Richie Jen, Zi Yang
The Misfits
The Avenue Entertainment
Director: Renny Harlin
Producer: Mansoor Al Dhaheri, Dean Altit
Starring: Pierce Brosnan, Tim Roth, Nick Cannon
Vinski and the Invisibility Powder (Co-Composer, Upcoming)
Nelonen
Director: Juha Wuolijoki
Producer: Laura Salonen, Juha Wuolijoki
Starring: Sampo Sarkola, Martti Suosalo
Tisdagsklubben (Upcoming)
SF Studios
Director: Annika Appelin
Producer: Jessica Ask, Asa Karlsson
Starring: Peter Stormare, Ida Engvoll, Bjorn Kjellman
Legend of the Ancient Sword
Alibaba Pictures Group
Director: Renny Harlin
Producer: Ben Zhang
Starring: Leehom Wang, Victoria Song, Godfrey Gao
The Unknown Soldier
Kino Lorber
Director: Aku Louhimies
Producers: Mikko Tenhunen, Aku Louhimies
Starring: Samuel Vauramo, Eero Aho, Jarkko Lahti
* The Unknown Soldier is the top grossing domestic-made film of all time in Finland
Tom of Finland
Helsinki Filmi Oy
Director: Dome Karukoski
Producers: Aleksi Bardy, Miia Haavisto, Annika Sucksdorff
Starring: Jakob Oftebro, Wener Daehn, Jessica Grabowski
* 2018 Academy Awards – Finnish entry for Best Foreign Language Film
Battle for Rio (Documentary)
Arte France
Director: Gonzalo Arijon
Producers: Christoph Jörg, Pauli Pentti
FILM (CONTINUED)
The Green Prince (Additional Music, Documentary)
A List Films
Director: Nadav Schirman
Producers: John Battsek, Simon Chinn, Nadav Schirman
Starring: Mosab Hassan Yousef, Gonen Ben Yitzhak, Sheikh Hassan Yousef
In the Dark Room (Documentary)
Pandora Filmproduktion
Director: Nadav Schirman
Producers: Karl Baumgartner, Eilon Ratzkovsky
Who Will Be a Gurkha (Documentary)
Genesis Films
Director: Kesang Tseten
Producers: Irena Taskovski, Kesang Tseten
Komissaari (Documentary)
First Floor Productions
Director: Pekka Lehto
Producer: Pauli Pentti
Starring: Slavoj Zizek, Olli Rehn, Margrit Kennedy
In between (Documentary)
Visiorex Oy
Director: Ditte Uljas
Producer: Miira Paasilinna
Divided City (Documentary)
First Floor Productions
Director: Pekka Lehto
Producer: Pauli Pentti
BSAS 2010: New Standard for Environmental Action (Documentary Short)
Pohjantähti-Elokuva
Director: Pami Teirikari
In the Shadow of Doubt (Documentary)
First Floor Productions
Director: Pekka Lehto
Producer: Pauli Pentti
The Twilight Saga: New Moon (Additional Music)
Temple Hill Entertainment
Director: Chris Weitz
Producers: Wyck Godfrey, Karen Rosenfelt
Starring: Kristen Stewart, Robert Pattinson, Anna Kendrick
FILM (CONTINUED)
Thomas
Silva Mysterium Oy
Director: Miika Soini
Producers: Mika Ritalahti, Nico Ritalahti, Janne Wrigstedt
Starring: Lasse Pöysti, Visa Koiso-Kanttila, Pentti Siimes
Harmaa Alue (Short)
TaiK
Director: Miika Soini
Producer: Vera Airaksinen
SERIES
The Man Who Died (Mini-series)
Elisa Viihde
Producers: Markku Flink, Pauli Pentti
The Machinery
Viaplay
Director: Richard Holm
Producers: Koralina Heimburg, Martin Persson
Starring: Kristoffer Joner, Julia Schacht, Hanna Alstrom
Cold Courage
Luminoir
Director: Agneta Fagerström-Olsson, Kadir Ferati Balci
Producers: Markku Flink, Pauli Pentii
Starring: Arsher Ali, Peter Coonan, Caroline Goodall
Tuntematon Sotilas
Elokuvaosakeyhtio Suomi 2017
Director: Aku Louhimies
Producers: Miia Haavisto, Aku Louhimies, Mikko Tenhunen
Starring: Aku Hirviniemi, Andrei Alen, Jussi Vatanen
INTERACTIVE
Bad Piggies (Cinematic Trailer) (2012)
Rovio Entertainment
Kung-Fu Live High Impact (2011)
Virtual Air Guitar Company / Ignition Entertainment Ltd
Kung-Fu Live (2010)
Virtual Air Guitar Company / Sony Computer Entertainment America
Angry Birds Seasons (Song: "Fly Me Home Tonight") (2010)
Rovio Entertainment