Julian Drucker
Music Supervisor
---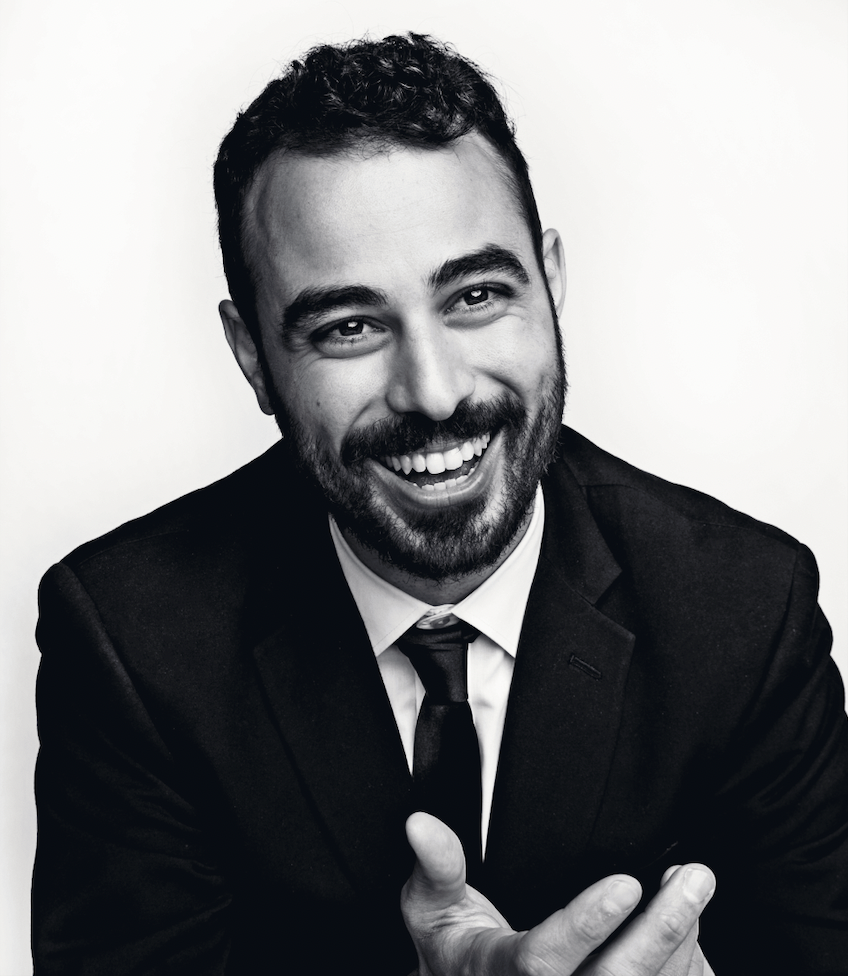 Julian Drucker is an independent music supervisor who has worked on a wide array of film and television productons.
His recent supervision work includes upcoming docuseries Justice, USA (HBO) the procedural drama 9-1-1 Lone Star (FOX), the reality hit Love Island (CBS), The Great Muslim American Road Trip (PBS), The Sundance Film Festival 2022 trailer, Vax Live: The Concert to Reunite the World (ABC) and various independent films. In 2023, Julian was nominated by the Guild of Music Supervisors for the drum 'n' bass drama Purple Beatz.
Julian works with fellow music supervisor Christine Greene Roe on a variety of projects,
including the highly anticipated limited series Lessons in Chemistry (Apple), the upcoming
family comedy The Pradeeps of Pittsburgh (Amazon), and previously on the screwball sci-fi
satire Made for Love (HBO).
Julian began his music supervision career at Deep Cut Music under the wing of veteran supervisor Maggie Phillips, with whom he worked closely on numerous award-winning TV shows and films, including The Handmaid's Tale(Hulu), Shrill(Hulu), Homecoming(Amazon), Snowfall (FX) and Juliet, Naked (Lionsgate).
He later went on to become the first hire at Yay Team Productions, working alongside music supervisor Amanda Krieg Thomas on critically acclaimed series such as Big Mouth (Netflix) and The Shrink Next Door (Apple), in addition to a full slate of projects from executive producer Ryan Murphy, including American Horror Story (FX), Pose (FX) and movie musical The Prom (Ne[lix).
Originally from New York City, Julian grew up as the son of two professional classical musicians and has been immersed in the world of music from an early age. He studied musical theater composition at Yale and has written music and lyrics for two full-length musicals, both of which were given workshops and performances in theaters across the country. He remains active as a musical creator in a variety of genres. Most recently, he released an album of experimental electronic music – Here. Now. by Charivari – written for a contemporary dance production that went up at the Exploratorium in San Francisco. 
Julian is based in Los Angeles, CA.
SERIES
Justice, USA (Docuseries – Music Supervisor)
HBO Max
Showrunner: Randy Ferrell
Producers: Common, Mike Tollin, Marshall Goldberg
9-1-1: Lone Star (Season 3 – Music Supervisor)
FOX
Showrunner: Tim Minear
Producers: Ryan Murphy, Alexis Martin Woodall, Brad Falchuk, Bradley Buecker
Starring: Rob Lowe, Ronen Rubinstein, Sierra Aylina McClain, Jim Parrack, Natacha Karam, Rafael L. Silva
9-1-1 (Season 4 – Music Supervisor)
FOX
Showrunner: Tim Minear
Producers: Ryan Murphy, Alexis Martin Woodall, Brad Falchuk, Bradley Buecker
Starring: Angela Bassett, Peter Krause, Jennifer Love Hewitt, Oliver Stark, Aisha Hinds, Kenneth Choi
Love Island (US) (Season 3 – Music Supervisor)
CBS
Showrunner: Jessica Devlin
Producers: Ali Zubik, James Barker, Ben Thursby
Starring: Matthew Hoffman, Arielle Vandenberg
The Great Muslim American Road Trip (Docuseries – Music Supervisor)
PBS
Showrunner: Alex Kronemer
Producers: Jeremy Morrison, Jennifer Goldson, Donald Thoms, Daniel Tutt
Starring: Mona Haydar, Sebastian Robbins
Lessons in Chemistry (Music Coordinator)
Apple TV+
Showrunner: Lee Eisenberg
Producers: Jason Bateman, Michael Costigan, Louise Shore, Natalie Sandy, Susannah Grant
Starring: Brie Larson, Lewis Pullman, Rainn Wilson, Kevin Sussman, Aja Naomi King
Made for Love (Season 2 – Music Coordinator)
HBO Max
Showrunners: Christina Lee, Alissa Nutting
Producers: Dean Bakopoulos, Patrick Somerville, Daisy von Scherler Mayer
Starring: Cristin Milioti, Billy Magnussen, Ray Romano, Paula Abdul
The Pradeeps of Pittsburgh (Music Coordinator)
Amazon Freevee
Showrunner: Vijal Patel
Producers: Sara Gilbert, Mandy Summers, Michael Showalter
Starring: Naveen Andrews, Sindhu Vee, Sahana Srinivasan, Arjun Sriram, Ashwin Sakthivel, Pete Holmes
American Horror Story (Seasons 9 & 10 – Music Coordinator)
FX
Showrunner: Ryan Murphy
Producers: Alexis Martin Woodall, Brad Falchuk, Bradley Buecker, John Gray
Starring: Macaulay Culkin, Sarah Paulson, Leslie Grossman, Angelica Ross, Billie Lourd, Matthew Morrison
Pose (Season 2 – Music Coordinator)
FX
Showrunner: Ryan Murphy
Producers: Alexis Martin Woodall, Steven Canals, Brad Falchuk, Brad Simpson, Nina Jacobson, Janet Mock
Starring: MJ Rodriguez, Indya Moore, Angel Bismark Curiel, Billy Porter, Dyllon Burnside, Angelica Ross, Evan Peters
Ratched (Music Coordinator)
Netflix
Showrunner: Ryan Murphy
Producers: Alexis Martin Woodall, Michael Douglas, Ian Brennan
Starring: Sarah Paulson, Finn Wittrock, Cynthia Nixon, Sharon Stone
Hollywood (Music Coordinator)
Netflix
Showrunner: Ryan Murphy
Producers: Alexis Martin Woodall, Ian Brennan, Ned Martel, Eric Kovtun, Janet Mock
Starring: David Corenswet, Darren Criss, Joe Mantello, Dylan McDermott, Jim Parsons, Patti LuPone, Rob Reiner
The Politician (Season 2 – Music Coordinator)
Netflix
Showrunner: Ryan Murphy
Producers: Alexis Martin Woodall, Brad Falchuk, Ian Brennan
Starring: Ben Platt, Laura Dreyfuss, Gwyneth Paltrow, David Corenswet, Judith Light, Bob Balaban, Bette Midler
The Shrink Next Door (Music Coordinator)
Apple TV+
Showrunners: Georgia Pritchett, Michael Showalter
Producers: Brittney Segal, Jordana Mollick, Aaron Hart, Marshall Lewy, Jessica Elbaum, Hernan Lopez
Starring: Will Ferrell, Paul Rudd, Kathryn Hahn
Big Mouth (Seasons 5 & 6 – Music Coordinator)
Netflix
Showrunners: Mark Levin, Jennifer Flackett
Producers: Andrew Goldberg, Blair Fetter, Jane Wiseman, Kristen Zolner
Starring: Nick Kroll, John Mulaney, Jessi Glaser, Jason Mantzoukas, Fred Armisen, Maya Rudolph, Jordan Peele
Claws (Seasons 3 & 4 – Music Coordinator)
TNT
Showrunners: Janine Sherman Barrois, Emily Silver, Sharon Lee Watson
Producers: Rashida Jones, Eliot Laurence, Larry Rapaport, Dale Stern
Starring: Niecy Nash, Carrie Preston, Judy Reyes, Karrueche Tran, Jenn Lyon, Harold Perrineau, Dean Norris
Twenties (Season 1 – Music Coordinator)
BET
Showrunner: Lena Waithe
Producers: Justin Tipping, Rishi Rajani, Deborah Evans
Starring: Jojo T. Gibbs, Christina Elmore, Gabrielle Graham, Jevon McFerrin, Sophina Brown, Big Sean
FILM
American Murderer (Music Supervisor)
Traveling Picture Show Co.
Director: Matthew Gentile
Producers: Kevin Matusow, Carissa Buffel, Gia Walsh, Vince Jolivette, Kara Baker
Starring: Tom Pelphrey, Ryan Phillippe, Idina Menzel, Paul Schneider, Moises Arias, Kevin Corrigan, Jacki Weaver
Purple Beatz (Music Supervisor)
Old Film Farm
Director: Lola Atkins
Producers: Jason Matthewson, Niklav Bekoe-Jegede
Starring: Izzy Jones, Steven Michael-O'Hara, Russell Douglas, Roni Size, Missa Blue
*Nominee – 2023 Guild of Music Supervisors Award
Big Boys (Music Supervisor)
Perfect Dog Pictures
Director: Corey Sherman
Producers: Allison Tate, Connor Capetillo
Starring: Isaac Krasner, Dora Madison, David Johnson III, Taj Cross, Emily Deschanel
Cabin Girl (Music Supervisor)
Gigi Films
Director: Jon D. Wagner
Producers: Gia Walsh, David Garrett, Vince Jolivette, Wendy Rutland, Leslie Beaumont, Rory James Wood
Starring: Rose Lane Sanfilippo, Austin Scott, Michael Rispoli
The Low End Theory (Music Supervisor)
Atomic Features
Director: Francisco Ordoñez
Producers: Dan Ragussis, Matthew Marder, Berner
Starring: Sophia Yepes
Gold Mine (Music Supervisor)
91 Red Rams
Directors: Matthew Marder, Adam Chase Cohen
Producers: Mary Eldridge, Sydney K., Julia Elaine Mills
Starring: Alanna Fox, Taylor Nichols, Terry Walters, Dan Leahy
Shifter (Music Supervisor)
91 Red Rams
Director: Matthew Marder
Producers: Adam Chase Cohen, Mary Eldridge, Sydney K., Nikki Hexum, Jack Koehler, Alan Chamberlain
Starring: Michelle Agresti, Charles Bisset, Samantha Miller, Alanna Fox
The Prom (Music Coordinator)
Netflix
Director: Ryan Murphy
Producers: Alexis Martin Woodall, Doug Merrifield, Eric Kovtun, Adam Anders, Chad Beguelin, Matthew Sklar
Starring: Meryl Streep, James Corden, Nicole Kidman, Kerry Washington, Keegan-Michael Key, Andrew Rannells
The Pez Outlaw (Documentary – Music Consultant)
Sidestilt Films
Directors: Amy Storkel, Bryan Storkel
Producers: Jonathan Green, Nate Larson, Theo Love
Starring: Steve Glew
The Longest Third Date Ever (Documentary – Music Clearance)
Netflix
Director: Brent Hodge
Producers: Mike Ang, Darin Friedmann, Sarah Howell
Starring: Khani Le, Matt Robertson
SHORT FILM
There Are Mermaids in LA (Short – Music Supervisor)
91 Red Rams
Director: Summer Benowitz
Producer: Matthew Marder
Starring: Jamie Loftus, Taylor Carr, Tae Hee Chang
A Week with Rebecca (Short – Music Supervisor)
91 Red Rams
Director: Marcus Shenn
Producer: Matthew Marder
Starring: Phil Kruse, Nika Burnett, Michelle Agresti
Ajunto (Short – Music Supervisor)
Bailout Pictures
Director: Felix Piñeiro
Producers: Quinn Nicholson, Jennifer Reeder
Starring: Rafael Franco, Alexa Maria Huerta, Miguel Nuñez, Salvador Ramirez
OTHER
Sundance Film Festival 2022 Trailer (Music Supervisor)
Sundance
Producers: Adam Chase Cohen, Larin Sullivan, Kate Benay
Vax Live: The Concert to Reunite the World (Music Supervisor)
ABC/CBS/Fox
Director: Ryan Polito
Producers: Ken Ehrlich, Hugh Evans, Liza Henshaw, Katie Hill, Simon Moss, Casey Patterson
Starring: Selena Gomez, Foo Fighters, H.E.R., J. Balvin, Jennifer Lopez, Eddie Vedder
The Handmaid's Tale (Season 2 – Assistant to Music Supervisor)
Hulu
Showrunner: Bruce Miller
Producers: Warren Littlefield, Sheila Hockin, Kim Todd, Eric Tuchman, Dorothy Fortenberry, Margaret Atwood
Starring: Elisabeth Moss, Yvonne Strahovski, Ann Dowd, Joseph Fiennes, Bradley Whitford, Alexis Bledel
For All Mankind (Season 1 – Assistant to Music Supervisor)
Apple TV+
Showrunner: Ron Moore
Producers: Maril David, Matt Wolpert, Ben Nedivi
Starring: Joel Kinnaman, Wrenn Schmidt, Shantel VanSanten, Michael Dorman, Jodi Balfour
Snowfall (Season 2 – Assistant to Music Supervisor)
FX
Showrunner: Dave Andron
Producers: Thomas Schlamme, John Singleton, Eric Amadio, Trevor Engelson, Michael London
Starring: Damson Idris, Carter Hudson, Sergio Peris-Mencheta, Isaiah John, Amin Joseph, Angela Lewis
Shrill( (Season 1 – Assistant to Music Supervisor)
Hulu
Showrunner: Alexandra Rushfield
Producers: Elizabeth Banks, David Allen Cress, Lindy West
Starring: Aidy Bryant, Lolly Adefope, Luka Jones, John Cameron Mitchell, Ian Owens
Legion (Season 2 – Assistant to Music Supervisor)
FX
Showrunner: Noah Hawley
Producers: John Cameron, Steve Blackman, Stan Lee, Joe Quesada, Lauren Shuler Donner
Starring: Dan Stevens, Rachel Keller, Aubrey Plaza, Jermaine Clement, Katie Aselton
The Umbrella Academy (Season 1 – Assistant to Music Supervisor)
Netflix
Showrunner: Steve Blackman
Producers: Jason Neese, Jamie Neese, Jeff King
Starring: Elliot Page, Aidan Gallagher, Tom Hopper, Dan Castañeda, Emmy Raver-Lampman, Mary J. Blige
Homecoming (Season 1 – Assistant to Music Supervisor)
Amazon Prime
Showrunner: Sam Esmail
Producers: Eli Horowitz, Micah Bloomberg, Matt Lieber
Starring: Julia Roberts, Stephan James, Bobby Cannavale, Shea Whigham, Sissy Spacek, Dermot Mulroney
The Act (Assistant to Music Supervisor)
Hulu
Showrunners: Nick Antosca, Michelle Dean
Producers: Britton Rizzio, Gregory Shephard
Starring: Patricia Arquette, Joey King, Chloe Sevigny
Santa Clarita Diet (Seasons 2 & 3 – Assistant to Music Supervisor)
Netflix
Showrunner: Victor Fresco
Producers: Aaron Kaplan, Brittney Segal, Jane Wiseman, Tracy Katsky
Starring: Drew Barrymore, Timothy Olyphant, Liv Hewson, Skyler Gisondo, Mary Elizabeth Ellis, Nathan Fillion
Room 104 (Seasons 2 & 3 – Assistant to Music Supervisor)
HBO
Showrunners: Mark Duplass, Jay Duplass
Producers: Tyler Romary, Xan Aranda, Sydney Fleischmann, Mel Eslyn
Counterpart (Season 2 – Assistant to Music Supervisor)
STARZ
Showrunner: Justin Marks
Producers: Bard Dorros, Keith Redmon, Amy Berg
Starring: J.K. Simmons, Olivia Williams, Harry Lloyd
Lorena (Docuseries – Assistant to Music Supervisor)
Amazon Prime
Showrunner: Joshua Rofé
Producers: Jordan Peele, Win Rosenfeld, Steven J. Berger
Starring: Lorena Bobbitt, John Wayne Bobbitt
Trinkets (Season 1 – Assistant to Music Supervisor)
Netflix
Showrunner: Sarah Goldfinger
Producers: Amy Andelson, Brin Lukens, Kirsten Smith, Shelley Zimmerman, Linda Gase
Starring: Brianna Hildebrand, Kiana Madeira, Quintessa Swindell, Odiseas Georgiadis, Kat Cunning
Dietland (Assistant to Music Supervisor)
AMC
Showrunner: Marti Noxon
Producers: Bonnie Curtis, Julie Lynn, Mario Grasso
Starring: Joy Nash, Julianna Margulies, Tamara Tunie, Robin Weigert, Adam Rothenberg
The Gifted (Season 1 – Assistant to Music Supervisor)
FOX
Showrunner: Matt Nix
Producers: Derek Hoffman, Michael Horowitz, Melinda Hsu Taylor, Stan Lee, Joe Quesada, Lauren Shuler Donner
Starring: Stephen Moyer, Amy Acker, Sean Teale
Ghosted (Assistant to Music Supervisor)
FOX
Showrunner: Paul Lieberstein
Producers: Naomi Scott, Tom Gormican, Oliver Obst
Starring: Adam Scott, Craig Robinson
Reprisal (Pilot – Assistant to Music Supervisor)
Hulu
Showrunner: Josh Corbin
Producers: Warren Littlefield, Salvatore Stabile, Jonathan van Tulleken, Barry Jossen
Starring: Abigail Spencer, Rodrigo Santoro, Mena Massoud
Juliet, Naked (Assistant to Music Supervisor)
Lionsgate
Director: Jesse Peretz
Producers: Judd Apatow, Albert Berger, Berry Mendel, Nick Hornby, Jeffrey Soros
Starring: Chris O'Dowd, Rose Byrne, Ethan Hawke
Alex Strangelove (Assistant to Music Supervisor)
Netflix
Director: Craig Johnson
Producers: Jared Goldman, Ben Stiller, Nicholas Weinstock
Starring: Daniel Doheny, Madeline Weinstein, Antonio Marziale
Isn't It Romantic (Assistant to Music Supervisor)
Warner Bros.
Director: Todd Strauss-Schulson
Producers: Todd Garner, Gina Matthews, Grant Scharbo
Starring: Rebel Wilson, Liam Hemsworth, Adam Devine, Priyanka Chopra, Jay Oakerson
Jexi (Assistant to Music Supervisor)
CBS Films
Directors: Jon Lucas, Scott Moore
Producers: Mark Kamine, Suzanne Todd
Starring: Adam Devine, Alexandra Shipp, Rose Byrne, Wanda Sykes, Kid Cudi
Lucy in the Sky (Assistant to Music Supervisor)
Fox Searchlight Pictures
Director: Noah Hawley
Producers: John Cameron, Reese Witherspoon
Starring: Natalie Portman, Jon Hamm, Dan Stevens, Ellen Burstyn, Tig Notaro, Nick Offerman