John Hancock
Composer
---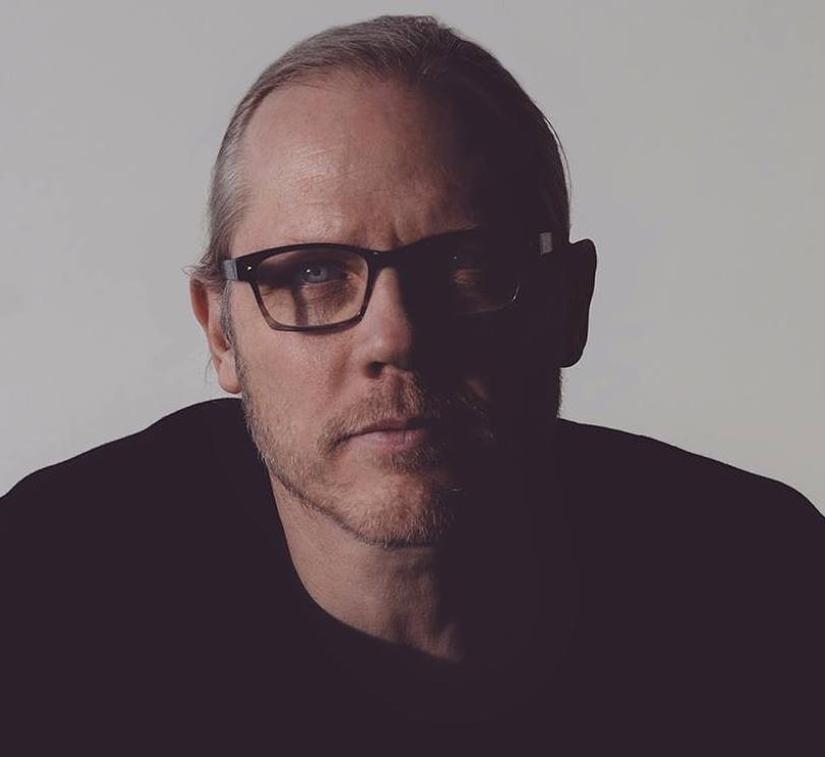 John Hancock, founding member of the electronic/dance group Late Night Alumni, has written original scores and contributed music to numerous dramatic and documentary films including Broke, Charming the Hearts of Men, From The Ashes, Sony's 12 Mighty Orphans, Hulu's Leave No Trace, Netflix's Murder Among The Mormons, Love Hard, and Pixar's Loop. Recent and upcoming projects include Netflix's The Story of Work, Thelma The Unicorn and Gladiators. He is a frequent contributor to podcast programming including the Headlong series Y2K and Running From Cops, Apple's The Line and Spotify's Wind Of Change. As a songwriter, producer and arranger, John has worked with artists including Kaskade, Skylar Grey and David Archuleta. In addition, he continues to compose music for advertising and music libraries including Warner Chappell and Non Stop Music.
John was the recipient of a Sundance Institute Composer Fellowship in 2010.
He lives in the Rocky Mountains with his wife and two children.
FILM
Broke (Composer)
Director: Carlysle Eubank
Starring: Wyatt Russell, Dennis Quaid
12 Mighty Orphans (Additional Music)
Santa Rita Film Co./Sony Classics
Director: Ty Roberts
Producers: Ty Roberts, Houston Hill, Michael De Luca, Brinton Bryan
Starring: Robert Duvall, Vinessa Shaw, Luke Wilson
The 11th Green (Additional Music)
Antarctic Pictures
Director: Christopher Munch
Producers: Valeria Lopez, Christopher Munch
Starring: Campbell Scott, Agnes Bruckner, George Gerdes
Thelma The Unicorn (Additional Music)
Netflix
Director: Jared Hess
Producers: Aaron Blabey, Patrick Hughes
Love Hard (Additional Music)
Netflix
Director: Hernan Jimenez
Producers: McG, Mary Viola, Steven Bello, Monib Abhat
Starring: Nina Dobrev, Lochlyn Munro, Harry Shum Jr.
Charming the Hearts of Men (Additional Music)
Gravitas Ventures
Director: S.E. DeRose
Producers: Brian David Cange, S.E. DeRose, Richard T. Lewis
Starring: Anna Friel, Kelsey Grammer, Starletta DuPois
Use Me (Co-Composer)
Green Light Productions
Director: Julian Shaw
Producer: Jonathon Green
Starring: Ceara Lynch, Julian Shaw, Jazlyn Yoder
Crazy, Stupid, Love (Additional Music)
Warner Bros. Pictures
Director: Glenn Ficarra, John Requa
Producers: Steve Carrell, Denise Di Novi
Starring: Steve Carell, Ryan Gosling, Julianne Moore, Emma Stone
The Cyclist (Composer)
Image Entertainment
Director: John Lawrence
Producers: J.J. Gerber, Jeff Johnson, Kelly L. King, John Lawrence, Adam Daniel Mezei
Starring: K.C. Clyde, K. Danor Gerald, Frank Gerrish
DOCUMENTARY
Leave No Trace (Additional Music)
Imagine Entertainment/ABC News/Hulu
Director: Irene Taylor
Producers: Sara Bernstein, Emily Singer Chapman, Nigel Jacquiss, Irene Taylor, Justin Wilkes
*2022 Tribeca Film Festival
Murder Among the Mormons (Additional Music)
BBC Studios / Netflix
North Shore Productions / American Public Television
Director: Jared Hess, Tyler Measom
Producers: Joe Berlinger, Jannat Gargi
Starring: Dorie Hofmann Olds, Shannon Flynn, Brent Metcalfe
Betrayed: Surviving an American Concentration Camp (Additional Music)
North Shore Productions / American Public Television
Director: Ray Banyard
Necessity: Oil, Water and Climate Resistance (Additional Music)
Director: John Haaken, Samantha Praus
Producers: David Allen Cress, Jan Haaken
Brewmance (Additional Music)
Giant Pictures
Director: Christo Brock
Producer: Christo Brock
Starring: Larry Bell, Sam Calagione, Vinnie Cilurzo
Jim Allison: Breakthrough (Additional Music)
Dada Films
Director: Bill Haney
Producer: Jennifer Pearce
To the Edge of the Sky (Additional Music)
Wider Film Projects
Director: Jedd Wider, Todd Wider
Producers: Jedd Wider, Todd Wider
From the Ashes (Additional Music)
Radical Media
Director: Michael Bonfiglio
Producer: Sidney Beaumont
Under the Electric Sky (Additional Music)
Focus Features
Director: Dan Cutforth, Jane Lipsitz
Producers: Richard B. Hassen, Kevin Mann, Rachel Miller
Starring: Fatboy Slim, Avicii, Calvin Harris
SHORT FILM
Ninety-five Senses (Composer)
Director: Jerusha Hess
Starring: Tim Blake Nelson
Loop (Additional Music)
Pixar / Disney +
Director: Erica Milsom
Producers: Krissy Cababa, Michael Warch
Starring: Madison Bandy, Christian Delgado, Louis Gonzales
SERIES
Gladiators (Co-composer)
Netflix
The Story of Work (Co-composer)
Netflix
Granite Flats (Additional Music)
BYUtv
Director: Scott Swofford
Producers: Derek Marquis, Jeff T. Miller, Scott Swofford
Starring: Jonathan Morgan Heit, Richard Gunn, Charlie Plummer
Back to Love (Co-composer)
Director: Maura Anderson
Producers: Laurence Braun, Robert N. Fried
Starring: Tangie Ambrose, Elizabeth Blackmore, Ryan Caltagirone
PODCASTS
The Line (Co-composer)
Apple Podcasts
Producer: Lizzie Jacobs
Starring: Dan Taberski
Surviving Y2K (Co-composer)
Apple Podcasts/Pineapple Street Studios
Producers: Henry Molofsky, Dan Taberski
Starring: Dan Taberski
Running From Cops (Co-composer)
Apple Podcasts/Pineapple Street Studios
Producers: Dan Taberski
Starring: Dan Taberski
Wind of Change (Co-composer)
Pineapple Street Studios/ Crooked Media/ The New Yorker
Starring: Patrick Radden Keefe