Janet
Lopez
Music Supervisor
---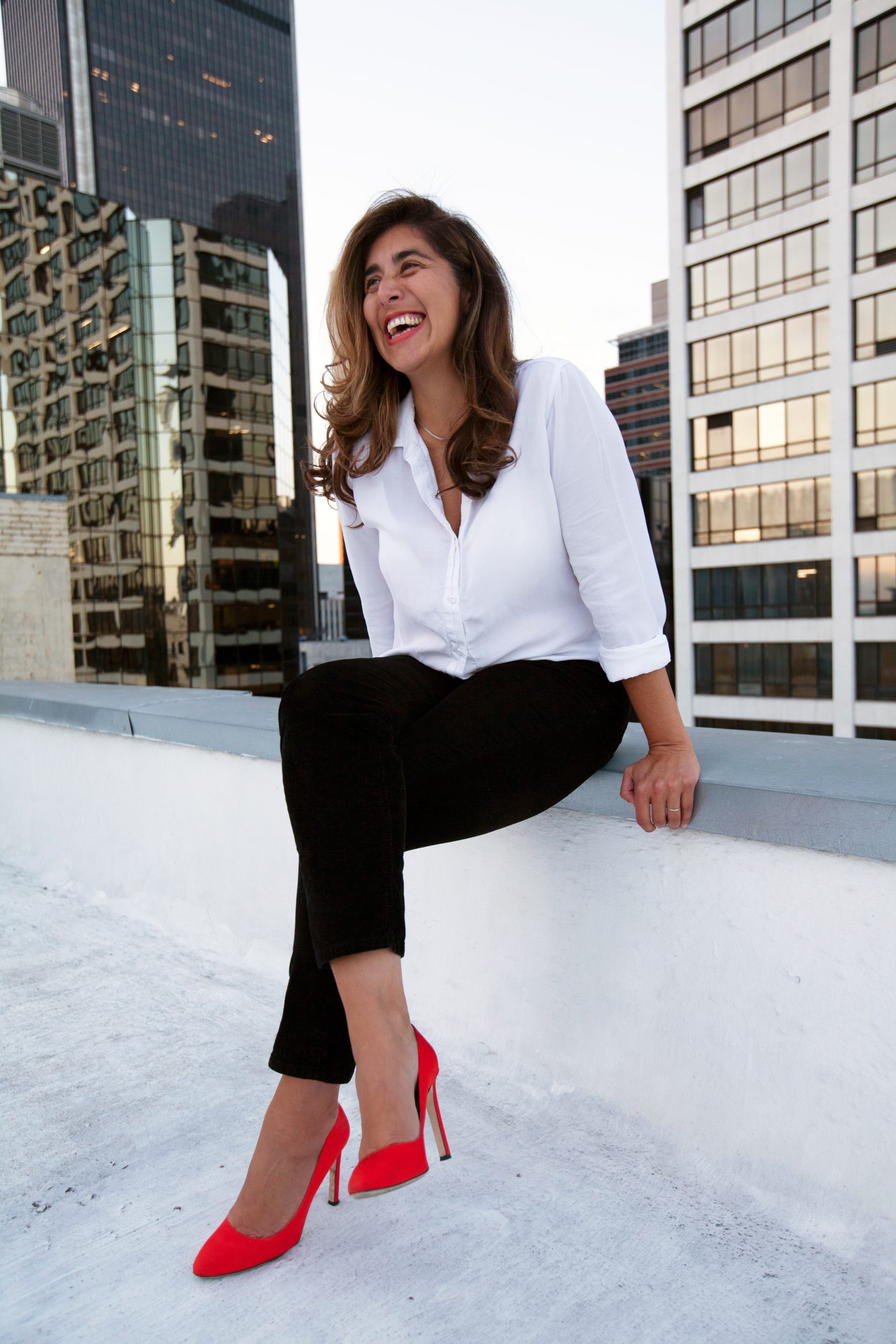 Janet Lopez is an Emmy-nominated Music Supervisor and founder of Agave, Music & Media. As a Mexican-American woman born and raised in Los Angeles, she grew up surrounded by family who devoted love and commitment to their work. The inspiration behind Agave, draws from this same cultural reference and proud resilience. For the past 20 years Janet has dedicated her career and love of music to the craft of Music Supervision and has earned a valuable reputation within the entertainment industry for being a smart and creative team player.
For nearly 17 years Janet was an integral part of Neophonic, one of the leading Music Supervision companies in Los Angeles and long-standing music service department for HBO/Max. In 2022, Janet joined the outstanding music team at Disney Studios and served as a Vice President of Music for both 20th Century Studios and Searchlight Pictures. There Janet successfully worked on multiple films spanning various genres and was regarded as being a strong Music Executive and talented Music Supervisor; while her time at Disney was impacted due to studio downsizing, she remains a highly trusted colleague and friend.
Through this combined leadership experience and as a thriving Music Supervisor, Janet has proudly collaborated on over 60 films/mini-series/television series with numerous studios at various budgets. She's also had the pleasure of working with some of the most respected filmmakers in the industry including Gillian Flynn, Mike White, Jeremy Kleiner, Audrey Chon, Jessica Yu, Jessica Elbaum, Alex Brown, Jen D'Angelo, Brian Duffield, Greg Yaitanes, Grace Gilroy, Jessica Rhoades, Tina Mabry, Ilene S. Landress, Dee Rees, Gina Rodriguez, McG, Sacha Gervasi, Kevin Messick, Eliot Laurence, Justin Adler, Jeff Morton, Evan Hayes and many more.
Janet has maintained and developed relationships within the film and TV communities, ranging from major/independent labels and publishers to artists, musicians and songwriters. Her experience on period and contemporary projects helped provide customized music in both the production and post-production arenas. Notable examples of such performances can be seen/heard as part of the reimagined Warner Bros film Father of the Bride as well as the dynamic Kosasport Lip Fuel ad campaign for Kosas Cosmetics.
Upcoming credits include the anticipated 20th Century Studio films, Quiz Lazy and No One Will Save You.
Awards and Accolades:
2022 – Emmy Nomination for Outstanding Music Supervision – The White Lotus, S1, HBO
2022 – Guild of Music Supervisors Winner for Best Television Comedy or Musical – The White
Lotus, HBO
2020 – Imagen Award Nomination for Best Music Supervision for Film or TV – Diary of A
Future President, Disney+/CBS
2020 – Guild of Music Supervisors Nomination for Best Television Movie – My Dinner with
Herve, HBO
2014 – Guild of Music Supervisors Nomination for Best Television Comedy or Musical –
Enlightened, HBO
2014 – Guild of Music Supervisors Nomination for Best Television Long Form or Movie – Mike
Tyson: Undisputed Truth, HBO
2013 – Guild of Music Supervisors Nomination for Best Television Drama – Dallas, Warner
Horizon Television
FILM
Quiz Lady (VP of Music, 20th)
20th Century Studios / Hulu
Director: Jessica Yu
Producers: Jessica Elbaum, Alex Brown, Jen D'Angelo, Maggie Haskins, Itay Reiss
Starring: Akwafina, Sandra Oh, Will Ferrell, Jason Schwartzman, Holland Taylor
No One Will Save You (VP of Music, 20th)
20th Century Studios / Hulu
Director: Brian Duffield
Producers: Brian Duffield, Allen Madelbaum, Tim White, Trevor White
Starring: Kaitlyn Dever
Father of the Bride
Warner Bros. Pictures / HBO Max
Director: Gary "Gaz" Alazraki
Producers: Jeremy Kleiner, Dede Gardner, Andy Garcia
Starring: Andy Garcia, Gloria Estefan, Andria Arjona, Diego Boneta
Oslo
HBO
Director: Bartlett Sher
Producers: Marc Platt, Steven Spielberg, Michel Litvak, Svetlana Metkina, Mark Taylor, Gary Michael Walters
Starring: Ruth Wilson, David Olah, Andrew Scott
The Last Thing He Wanted
Netflix
Director: Dee Rees
Producers: Cassian Elwes, Dee Rees, Marco Villalobos
Starring: Anne Hathaway, Ben Affleck, Willem Dafoe
Set It Up
Netflix
Director: Claire Scanlon
Producers: Juliet Berman, Justin Nappi
Starring: Zoey Deutch, Lucy Liu, Taye Diggs
My Dinner With Herve
HBO
Director: Sacha Gervasi
Producers: Ross Katz, Richard Middleton, Jessica De Rothschild
Starring: Peter Dinklage, Jamie Dornan
Paterno
HBO
Director: Barry Levinson
Producers: Jason Sosnoff, Amy Herman
Starring: Al Pacino, Riley Keough
The Wizard of Lies
HBO
Director: Barry Levinson
Producers: Jason Sosnoff, Amy Herman
Starring: Robert DeNiro, Michelle Pfeiffer, Hank Azaria
All the Way
HBO
Director: Jay Roach
Producers: Scott Ferguson
Starring: Bryan Cranston, Anthony Mackie, Melissa Leo
Mike Tyson Undisputed Truth
HBO
Director: Spike Lee
Producers: Jon Kilik, Mike Tyson, Kiki Tyson
Starring: Mike Tyson
Soundtrack For A Revolution (Documentary, Musical Consultant)
AREA23
Director: Bill Guttentag, Dan Sturman
Producers: Dylan Nelson
One Night
Director: Micahel Knowles
Producers: Micahel Knowles, John Ramos
Starring: Melissa Leo, Jordan Bayne, Holly Fain
SERIES
The White Lotus
HBOMax
Creator: Mike White
Producers: Mike White, David Bernard, Nick Hall
Starring: Jennifer Coolidge, Murray Bartlett, Steve Zahn, Natasha Rothwell, Molly Shannon
The Gilded Age
HBOMax
Exec. Producers: Michael Engler, Julian Fellowes, David Crockett, Gareth Neame
Producers: Claire Shanley
Starring: Christine Baranski, Cynthia Nixon, Carrie Coon, Louisa Jacobson
The Nevers
HBO
Exec. Producers: Joss Whedon, Philippa Goslette, Andrew Bernstein, Ilene S. Landress
Producers: Greg Spence, ide O'Rourke
Starring: Laura Donnelly, Ann Skelly, Olivia Williams
Maggie
20th Century Fox / Hulu
Exec Producers: Justin Adler, Maggie Mull
Producers: Jeff Morton, Natalia Anderson, Tim Curcio
Starring: Rebecca Rittenhouse, David Del Rio, Angelique Cabral, Chris Elliott
Avenue 5
HBO
Creator: Armando Iannucci
Producers: Katy Bishop, Charlotte Draper, Peter Fellows
Starring: Hugh Laurie, Josh Gad, Zach Woods, Suzy Nakamura, Rebecca Front
Utopia
Amazon Studios
Exec. Producers: Gillian Flynn, Sharon Hall, Toby Haynes, Dennis Kelly
Producers: Huey M. Park
Starring: John Cusack, Ashleigh LaThrop, Dan Byrd
Diary of a Future President
CBS Television / Disney +
Exec. Producers: Ilana Pena, Robin Shorr, Gina Rodriguez, Brad Silberling
Producers: Timothy Silver
Starring: Tess Romero, Selenis Leyva, Charlie Bushnell
Motherland: Fort Salem
Freeform
Exec. Producers: Eliot Laurence, Maria Maggenti, Will Ferrell, Adam McKay, Kevin Messick
Producers: Brian Studler, Heather Thomason
Starring: Taylor Hickson, Amalia Holm, Demetria McKinney
The Twilight Zone
CBS All Access
Exec. Producers: Jordan Peele, Win Rosenfeld, Audrey Chon, Simon Kinberg
Producer: Grace Gilroy, Garfield Whitman, Greg Yaitanes
Starring: Jordan Peele, Kumail Nanjiani, Tracy Morgan, Greg Kinnear, Gennifer Goodwin
Party of Five
Sony Pictures Television / Freeform
Creators: Amy Lippman, Christopher Keyser
Producers: Maria Melograne, Francois Sylvestre
Starring: Brandon Larracuente, Niko Guardado, Emily Tosta
Proven Innocent
20th Century Fox
Exec. Producers: Danny Strong, Adam Armus
Producers: Tina Mabry, Jane Bartelme
Starring: Kelsey Grammer, Persia White, Harry Jarvis
SERIES (Continued)
Life In Pieces (Seasons 2-3)
20th Century Fox
Exec. Producers: Justin Adler, Aaron Kaplan, Jeffrey Morton
Producer: Maria L. Melograne
Starring: Colin Hanks, Betsy Brandt, Thomas Sadoski
Manhunt: Unabomber
Lionsgate/Discovery
Exec. Producers: Greg Yaitanes, Andrew Sodroski, John Goldwyn
Producer: Greg Yaitanes, David A. Rosemont
Starring: Sam Worthington, Paul Bettany, Chris Noth
Veep (Seasons 1-5)
HBO
Creator: Armando Iannucci
Producers: Katy Bishop, Stephanie Laing, Simon Blackwell
Starring: Julia Louis-Dreyfus, Anna Chlumsky, Tony Hale, Matt Walsh, Sam Richardson
Type A (Pilot)
20th Century Fox
Director: Jason Winer
Producers: Jason Winer, Lesley Wake
Starring: Eva Longoria, Ken Marino, Andy Richter
Quarry
Cinemax
Exec. Producers: Greg Yaitanes, Michael D. Fuller, Graham Gordy
Producer: Allan Marshall Palmer
Starring: Logan Marshall-Green, Jodi Balfour, Peter Mullan
Kevin From Work
ABC Family
Exec. Producers: Barbie Adler, Aaron Kaplan, McG
Producer: Michele Greco
Starring: Noah Reid, Paige Spara, Jordan Hinson
The Comeback (Season 2)
HBO
Exec. Producers: Michael Patrick King, Lisa Kudrow
Producers: Jim Kleverweis, Hans Van Doornewaard
Starring: Lisa Kudrow, Robert Michael Morris
Red Band Society
FOX
Exec. Producers: Steven Spielberg, Sergio Aguero
Producers: Margaret Nagle, Sergio Aguero, Justin Falvey
Starring: Octavia Spencer, Dave Annable, Charlie Rowe
Banshee (Seasons 1-4) 
Cinemax
Exec. Producers: Greg Yaitanes, Alan Ball
Producers: Jonathan Tropper, Allen Marshall Palmer
Starring: Anthony Starr, Ivana Millicevic, Ulrich Thomsen
Enlightened
HBO
Exec. Producers: Mike White, Laura Dern
Producers: David Bernad, Ed Saxon, Dody Dorn, Gianna Smart
Starring: Laura Dern, Luke Wilson, Mike White
Last Resort
Sony Pictures Television / ABC
Exec. Producers: Shawn Ryan, Karl Gajdusek
Producers: Nicholas Bradley
Starring: Andre Braugher, Robert Patrick, Scott Speedman
Dallas (Season 1)
Warner Horizon Television / TNT
Exec. Producers: Michael Robin, Cynthia Cidre
Producers: Bryan J. Raber, Ken Topolsky
Starring: Jordana Brewster, Larry Hagman, Patrick Duffy
The Boring Life Of Jacqueline (Web Series)
HBO
Exec. Producers: Mike White, Sebastian Silva
Producers: David Bernad, Jamie Wheeler
Starring: Jaclyn Jonet
The Chicago Code
20th Century Fox
Creator: Shawn Ryan
Producers: Nicolas Bradley, Marney Hochman, Iain Paterson
Starring: Jason Clarke, Jennifer Beals, Delroy Lindo
Lie To Me (Season 2-3)
20th Century FOX
Exec. Producer: Samuel Baum, Daniel Sackheim, Brian Grazer
Producer: Nicolas Bradley
Starring: Tim Roth, Kelli Williams, Mekhi Phifer, Jennifer Beals
ADVERTISEMENT
Kosas Cosmetics
20th Century FOX
Kosasport LipFuel Hyaluronic Lip Balm, Ad Campaign
Original Song: "I Will" by TVTE