James
Iha
Composer
---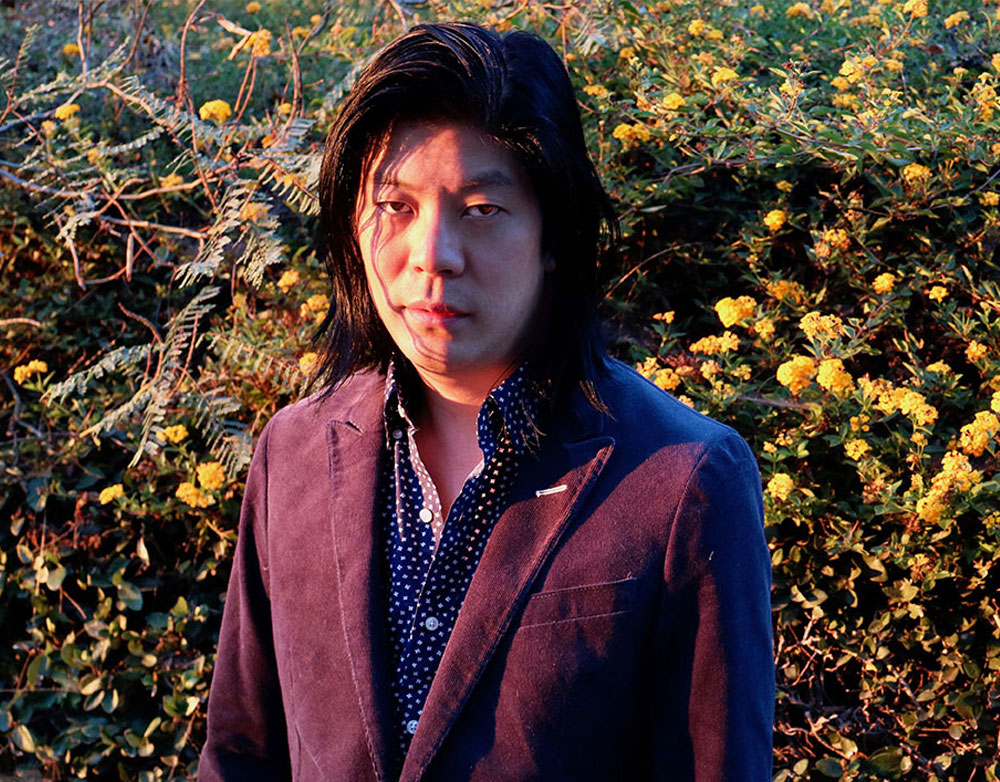 James Iha began his career as a co-founder of The Smashing Pumpkins in Chicago in 1987. As a member of The Smashing Pumpkins he recorded and toured during which time they released ten albums and became one of the biggest bands of the era, selling millions of albums and filling arenas worldwide. In addition to his guitar playing and singing, James was also a contributing songwriter. After a hiatus in the early aughts, James rejoined the band in 2016, recording new material and touring in the US and Europe in 2018 – 2019 to great critical and fan acclaim.
James is a producer and studio owner. He has produced and guested on records by the likes of Michael Stipe, Cat Power, The Yeah Yeah Yeahs, Ladytron, Fountains Of Wayne, Palaye Royale and St. Lucia, among many others.
James released his first solo album, Let It Come Down, in 1998. It was an intimate, acoustic guitar-driven record that focused on the more personal side of his songwriting. In 2002, James joined the acclaimed progressive rock band A Perfect Circle (featuring members of Tool and Marilyn Manson). He toured with the band, headlining amphitheaters and arenas in the US in 2016. In 2009 James joined Fountains of Wayne's Adam Schlesinger, Hanson's Taylor Hanson, and Cheap Trick's Bun E. Carlos to form the power-pop group Tinted Windows whose critically acclaimed debut album featured several Iha-penned songs. In 2012 James completed his second solo record entitled Look To The Sky. The album features such guests as Karen O and Nick Zinner of the Yeah Yeah Yeahs, Sara Quin of Tegan and Sara.
In 2012 James moved to Los Angeles to concentrate on scoring film and television. Building on his previous indie film score credits he has composed for the television series Dead Beat (Lionsgate/Hulu), A History of Radness (Amazon), the James Franco film Mother May I Sleep With Danger (Lifetime), The Arrangement (E!/NBC) and Woke (Hulu).

James is currently scoring That 90's Show for Netflix.
FILM
Salaryman
Legs Limitada
Director: Allegra Pacheco
Producers: Luis Alvarez y Alvarez, Michael Lustig, Allegra Pacheco
Lost Holiday
Director: Michael Kerry Matthews, Thomas Matthews
Producers: Michael Kerry Matthews, Thomas Matthews
Starring: Emily Mortimer, Williams Jackson Harper, Joshua Leonard
Kakera: A Piece of Our Life
Zero Pictures
Director: Momoko Andô
Producers: Sakura Momoyama, Keiko Watanabe
Starring: Hikari Mitsushima, Eriko Nakamura, Ken Mitsuishi
Linda Linda Linda
Bitters End
Director: Nobuhiro Yamashita
Producers: Hiroyuki Negishi, Yuji Sadai
Starring: Doona Bae, Aki Maeda, Yû Kashii
FILM (CONTINUED)
Luck
The Film Farm
Director: Peter Wellington
Producers: Simone Urdl, Jennifer Weiss
Starring: Luke Kirby, Sarah Polley, Noam Jenkins
The Tesseract
Artist Film
Director: Oxide Pang Chun
Producers: Soo-jun Bae, Jun Hara, Naoki Kai
Starring: Jonathan Rhys Meyers, Saskia Reeves, Alexander Rendell
SERIES
That 90's Show
Netflix
Director: Gail Mancuso
Producers: Steve Sandoval, Marcy Carsey, Jessica Golstein, Tom Wener
Starring: Debra Jo Rupp, Kurtwood Smith, Mace Coronel
Woke
Hulu
Producers: Keith Knight, Marshall Todd, Will Gluck
Starring: Blake Anderson, Lara Goldie, Lamorne Morris, T. Murph
The Arrangement (Upcoming)
E!
Producers: Jonathan Abrahams, Jimmy Fox, John G. Lenic
Starring: Christine Evangelista, Josh Henderson, Michael Vartan
SERIES (CONTINUED)
Mother, May I Sleep With Danger (TV Film)
Lifetime
Director: Melanie Aitkenhead
Producers: James Franco, Vince Jolivette, Diane Sokolow
Starring: Leila George, Emily Meade, Tori Spelling
A History of Radness
Amazon
Producers: Andrew Green, Skot Bright
Starring: Cecilia Balagot, Marlhy Murphy, Dalton Cyr
Deadbeat
Hulu
Creators: Cody Heller, Brett Konner
Producers: Dede Gardner, Jeremy Kleiner, Sarah Esberg
Starring: Tyler Labine, Brandon T. Jackson, Cat Deeley