Hania Rani
Composer, Recording Artist
---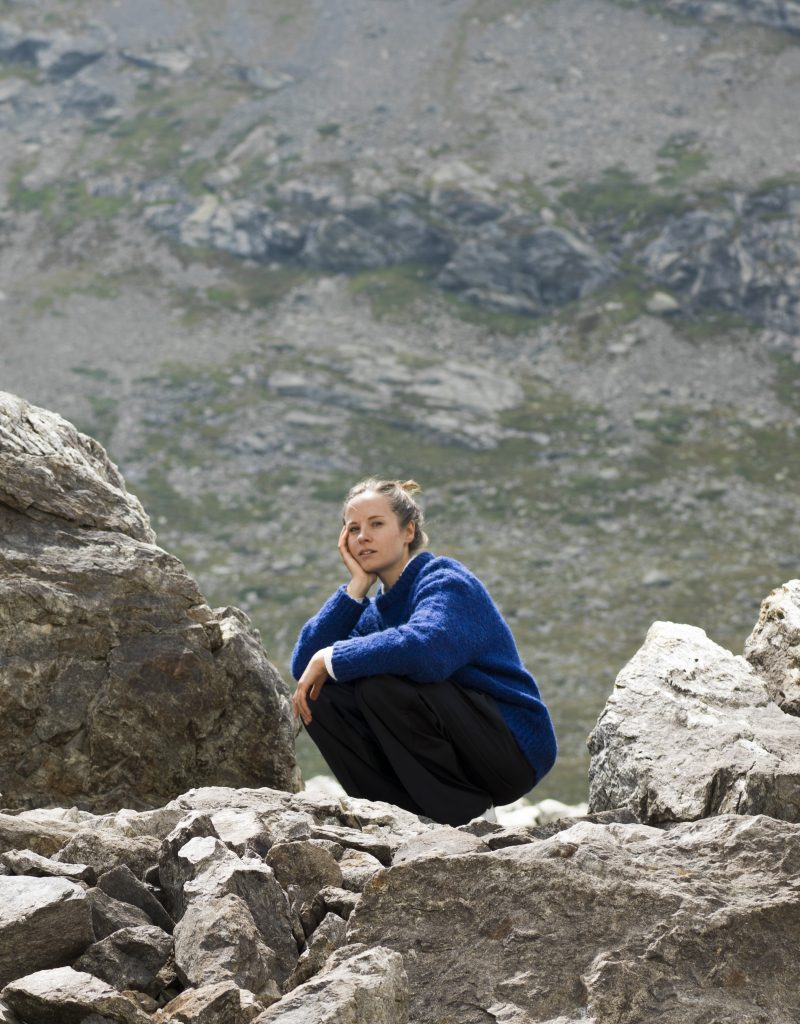 An award-winning pianist, composer, and singer, Hania Rani has received international acclaim for her debut album Esja, a beguiling collection of solo piano pieces, and her follow-up, the expansive, cinematic, Home. Esja won four prestigious Fryderyk Awards (Polish Grammys), including Best Debut Album, Best Alternative Album and Best New Arrangement. In the same year, Rani earned the distinguished Sanki Award as the New Face of Polish Music.
Hania is also breaking out as a composer of Original Music for Visual Media. She is currently scoring Amazon Prime Video's limited series The Lost Flowers of Alice Hart, which stars Frankie Adams, Sigourney Weaver, and Leah Purcell. Her upcoming projects include Elisabeth Scharang's drama Wald, and Susanna Fanzun's documentary The Giacomettis (Soundtrack Album release February 17, 2023 via Gondwana Records).
Her 2021 record release, Music for Film and Theater (available on all DSPs), features scores that include the Polish films xAbo: Father Boniecki, directed by Aleksandra Potoczek, and I Never Cry, directed by Piotr Domalewski. Her song Eden was used as the soundtrack to a short film by Małgorzata Szumowska for Miu Miu's movie cycle Women's Tales. Hania also scored the documentary film Venice: Infinitely Avantgarde. The soundtrack was released in 2022 by Sony Music's XXIM Records..
Later that year, Deutsche Grammophon Records released the album Inner Symphonies, a series of duets with Hania and the cellist Dobrawa Czocher. Recorded in the beautiful Szczecin's Philharmonic Hall, the album features imaginative impressionistic original compositions beautifully performed by the artists.
In 2022, Hania released the EP Live From Studio S2, which includes live rearrangements of some of her most popular works (Hawaii Oslo, Glass, Leaving, Buka). These dynamic performances were filmed and have received over 5 Million views on YouTube.
Hania's recent publishing agreement with Wise Music Group unites her with fellow contemporary post-modern composers Olafur Arnalds, Dustin O'Halloran, Hildur Guðnadóttir, and Ludovico Einaudi. A duet with Arnalds, Woven Song, is among Hania's most popular streams online.
Rani grew up in Gdansk, Poland. Her parents, a doctor and architect, infused in Hania a love of the arts, especially music and film. Initially inspired to study classical music, she was introduced to jazz and electronics at music school, widening her interests and as she puts it, "mixing Chopin & Schostakovitch with Dave Brubeck and Moderat". Other inspirations include composers such as Max Richter, Esbjorn Svensson, Miles Davis, Nils Frahm, Murcof, Portico Quartet, Radiohead and The Beatles. "It's what connects all these artists that inspires me, their special approach to music and sound. For me they have big hearts and huge minds."
FILM
Wald (Composer)
Wega Film
Director: Elisabeth Scharang
Producers: Veit Heiduschka, Michael Katz
Starring: Brigitte Hobmeier, Sarah Zaharanski
The Giacomettis (Composer)
Dschoint Ventschr Filmproduktion AG
Director: Susanna Fanzun
Producers: Susanna Fanzun, Samir
Subuk (Composer)
Kino Świat
Director: Jacek Lusinski
Producers: Leszek Bodzak | Aneta Cebula-Hickinbotham
Starring: Malgorzata Gorol, Andrzej Seweryn, Marta Malikowska
Broys (Soundtrack)
Studio Munka – Polish Filmmakers Association
Director: Marcin Filipowicz
Producers: Jacek Bromski, Ewa Jastrzebska, Jerzy Kapuscinski
Starring: Hubert Milkowski,
Sebastian Dela, Cezary Lukaszewicz
Other People (Soundtrack)
Warner Bros.
Director: Aleksandra Terpinska
Producers: Beata Rzezniczek, Klaudia Smieja
Starring: Jacek Beler, Sonia Bohosiewicz
I Never Cry (Composer, Music Producer, Musician)
KDMG
Director: Piotr Domalewski
Producers: Jan Kwiecinski, Julie Ryan
Starring: Zofia Stafiej, Kinga Preis
Arkadiusz Jakubik
Never Gonna Snow Again (Soundtrack)
Kino Lorber
Director: Malgorzata Szumowska, Michal Englert
Producers: Michal Englert, Viola Fügen, Malgorzata Szumowska, Agnieszka Wasiak
Starring: Alec Utgoff, Maja Ostaszewska, Agata Kulesza
xABo: Ksiadz Boniecki (Composer, Music Producer, Musician)
Gutek Film
Director: Aleksandra Potoczek
Producers: Adam Boniecki, Malgorzata Chmielewska
SERIES
The Lost Flowers of Alice Hart
Amazon Prime Video
Director: Glendyn Ivin
Producers: Sarah Lambert, Barbara Gibbs
Starring: Frankie Adams, Leah Purcell,
Sigourney Weaver
Die Klangweber: Die Neoklassiker – Ludovico Einaudi, Hauschka, Joep Beving, Hania Rani (Soundtrack)
ARTE
Director: Anne-Kathrin Peitz
Producers: Jan Bremme, Isabel Iturriagagoitia
Starring: Sonia Achkar, Volker Bertelmann, Joep Beving, Hania Rani
W Domu (Composer – Season 1, Episode 5: Czekamy)
HBO Europe
Director: Jan P. Matuszynski
Producers: Antony Root, Johnathan Young
Starring: Emilia Matuszynska, Monika Matuszynska, Jan P. Matuszynski
Teatroteka: Pradziady (Composer)
WFDIF
Director: Michal Zdunik
Producers: Wlodzimierz Niderhaus
Starring: Agata Rózycka, Natalia Lagiewczyk, Lukasz Borkowski
SHORT FILM
Nightwalk (Composer)
Hi! Production
Director: Malgorzata Szumowska
Producer: Agnieszka Wasiak
Starring: Raffey Cassidy, Maja Ostaszewska, Filip Rutkowski
People Show 138: Last Day (Musician)
People Show
Director: Gareth Brierley
Producer: Maya Willcocks
Starring: Alba Andres-Shaw, Robyn Bloomfield, Annie Bowman
To, co zostaje (Song)
"Kombinacje"
Warszawska Szkola Filmowa
Director: Eliza Godlewska, Alan Ruczynski
Producer: Maciej Slesicki
Starring: Marta Scislowicz,
Piotr Czarniecki, Michal Jarosz
Off The Hook (Composer)
Kidd Pictures
Director: Pat Howl
Producer: Katarzyna Samson
Starring: Blazej Dziedzic, Jan Fabjanczyk, Michal Frej
Go Fish! (Composer)
Kidd Pictures
Director: Pat Howl
Producer: Katarzyna Samson, Pat Howl
Starring: Konrad Aksinowicz, Alicja Boratyn, Danuta Jaworek