Bruce Gilbert
Music Supervisor
---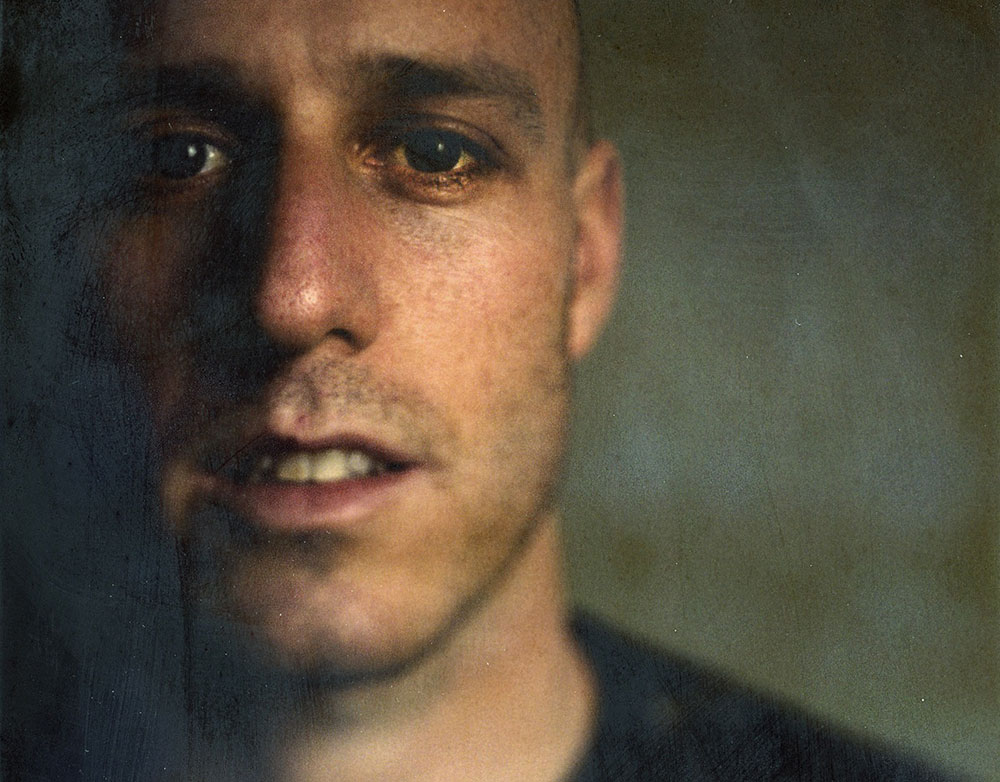 Bruce Gilbert has been acclaimed for his work as Music Supervisor on the Netflix smash Orange Is The New Black and Amazon's breakout hit Transparent.
Both shows were singled out for their groundbreaking use of music and have made Gilbert one of the most sought-after artists in his field. Previously, he was best known for his work on the long-running Showtime hit Weeds, which, over the course of its 8-season run, earned a reputation for catapulting little-known songs up the charts and into the hearts of devoted fans.
Gilbert's credits include the Emmy-winning Netflix comedy GLOW, Showtime's Kidding starring Jim Carrey, Crashing, produced and directed by Judd Apatow for HBO, and Tom Perrotta's HBO limited series Mrs. Fletcher. Recent projects include Social Distance from Executive Producer Jenji Kohan for Netflix, CHAD, a new TBS comedy created by and starring SNL's Nasim Pedrad, On The Verge, a Netflix dramedy starring and written by Julie Delpy, and the IFC film Shirley, starring Elizabeth Moss, which earned its director Josephine Decker the U.S. Dramatic Special Jury Award at Sundance.
A four-time Guild of Music Supervisors Awards nominee for his work on Weeds, I Love Dick, Orange Is The New Black and GLOW, Bruce got his start in motion picture advertising, helping launch campaigns for blockbusters like Men In Black, Spiderman and Charlie's Angels, along with such indie sensations as Three Kings and Cyrus. His first television project was ABC's Dirty Sexy Money, whose soundtrack, according to New York Magazine, was the "breakout star" of the show.
TELEVISION SERIES
Hello Tomorrow! (Upcoming)
Apple TV+
Director: Jonathan Entwistle
Producers: Amit Bhalla, Lucas Jansen, Billy Crudup, Jonathan Entwistle, Blake Griffen
Starring: Alison Pill, Hank Azaria, Billy Crudup
* With Lauren Mikus
Roar (Upcoming)
Apple TV+
Producers: Cecelia Ahern, Jodi Matterson, Carly Mensch, Liz Flahive, Allie Goss, Nicole Kidman
Starring: Nicole Kidman, Merrit Wever, Issa Rae, Betty Gilpin, Fivel Stewart, Kara Hayward
* With Lauren Mikus
Make or Break (Upcoming)
Box to Box Films / Apple TV+
Producers: James Gay-Rees, Paul Martin, Erik Logan
* With Lauren Mikus
Only Murders in the Building
Hulu
Director: Jamie Babbit, Cherien Dabis, Gillian Robespierre, Don Scardino
Producers: John Hoffman, Steve Martin, Jess Rosenthal
Starring: Selena Gomez, Steve Martin, Martin Short
* With Lauren Mikus
On the Verge
Netflix
Director: Julie Delpy, Mathieu Demy, David Petrarca
Producers: Rola Bauer, Jessika Borsiczky, Julie Delpy
Starring: Julie Delpy, Sarah Jones, Alexia Landeau
* With Lauren Mikus
Cinema Toast
Showtime Entertainment
Producers: Shuli Harel, Jeff Baena, Mark Duplass, Jay Duplass
Starring: Fred Armisen, Diedrich Bader, Laura Benanti
Social Distance
Netflix
Director: Anya Adams
Producers: Jenji Kohan, Tara Herrmann, Blake McCormick, Hilary Weisman Graham
Starring: Gianna Aragon, Sharika Barrera, Luca Costanzo
* With Lauren Mikus
Teenage Bounty Hunters
Netflix
Director: Mark A. Burley
Producers: Jenji Kohan, Tara Herrmann, Blake McCormick, Robert Sudduth
Starring: Maddie Phillips, Anjelica Bette Fellini, Kadeem Hardison
* With Lauren Mikus
Swimming With Sharks
Roku
Director: Tucker Gates, Chris Cowles
Producers: David Grace, Jay Cohen, Chris Cowles, Kathleen Robertson
Starring: Erika Alexander, Diane Kruger, Ross Butler
* With Lauren Mikus
Vegas High
HBO Max
Director: Gillian Robespierre
Producers: Victor Hsu, Sarah-Raquel Jimenez, Michael Lewen, Jordana Mollick
Starring: Jordana Spiro, Jackson A. Dunn, Da'Vinchi
* With Lauren Mikus
Chad
TBS
Director: Rhys Thomas
Producers: Hayes Davenport, Oliver Obst, Rob Rosell, Nasim Pedrad
Starring: Nasim Pedrad, Paul Chahidi, Saba Homayoon
* With Lauren Mikus
Mrs. Fletcher
HBO
Director: Nicole Holofcener
Producers: Sarah Condon, Nicole Holofcener, Jessi Klein
Starring: Kathryn Hahn, Casey Wilson, Owen Teague
* With Lauren Mikus
G.L.O.W.
Netflix
Producers: Jenji Kohan, Tara Herrmann, Liz Flahive, Carly Mensch
Starring: Alison Brie, Marc Maron, Betty Gilpin
Kidding
Showtime Networks
Director: Michel Gondry
Producers: Dave Holstein, Jason Bateman
Starring: Jim Carrey, Judy Greer, Frank Langella
Couples Therapy
Showtime Networks
Directors: Eli B. Despres, Josh Kriegman, Elyse Steinberg
Producers: Carly Hugo, Matthew Parker
Dummy
Roku
Directors: Tricia Brock
Producers: David Grace, Anna Kendrick, Tricia Brock
Starring: Anna Kendrick, Donal Logue, Meredith Hagner
SKAM Austin
XIX Entertainment
Director: Julie Andem, Philip J. Bartell
Producers: Hans Graffunder, Julie Andem, Per Blankens
Starring: Julie Rocha, Kennedy Hermansen, Shelby Surdam
* With Lauren Mikus
Crashing
HBO
Director: Judd Apatow
Producers: Judd Apatow, Pete Holmes
Starring: Pete Holmes, Artie Lang, Sarah Silverman, T.J. Miller.
Transparent
Amazon Studios
Director: Joey Soloway
Producers: Joey Soloway, Andrea Sperling
Starring: Jeffrey Tambor, Judith Light, Gaby Hoffman, Amy Landecker, Jay Duplass
Orange Is The New Black
Netflix
Directors: Various
Producers: Jenji Kohan, Mark Burley, Tara Herrmann
Starring: Taylor Schilling, Jason Biggs, Laura Prepon
American Princess
A+E Studios
Directors: Mark A. Burley, Ryan Case
Producers: Jenji Kohan, Mark A. Burley
Starring: Georgia Flood, Mary Hollis Inboden, Seana Kofoed
Now Apocalypse
Starz
Director: Gregg Araki
Producers: Gregg Araki, Gregory Jacobs, Steven Soderbergh
Starring: Avan Jogia, Jacob Artist, Kelli Berglund
* With Lauren Mikus
I Love Dick
Amazon Studios
Director: Joey Soloway
Producers: Joey Soloway, Andrea Sperling, Sarah Gubbins
Starring: Kevin Bacon, Kathryn Hahn, Griffin Dunne
F Is For Family
Netflix
Producers: Bill Burr, Michael Price
Starring: Bill Burr, Laura Dern, Justin Long
When We Rise
ABC
Directors: Gus Van Sant, Dee Rees
Producers: Dustin Lance Black, Bruce Cohen, Gus Van Sant
Starring: Guy Pearce, Mary-Louise Parker, Rachel Griffiths
Greenleaf
OWN
Producers: Craig Wright, Oprah Winfrey
Starring: Keith David, Lynn Whitfield, Merle Dandridge
Wet Hot American Summer: First Day of Camp
Netflix
Director: David Wain
Producers: David Wain, Michael Showalter
Starring: Paul Rudd, Amy Poehler, Bradley Cooper
Major Lazer
FXX
Directors: Various
Producers: Hend Baghdady, Nick Weidenfeld, Rob Anderson
Starring: Adewale Akinnuoye-Agbaje, J.K. Simmons, John Boyega
Childrens Hospital
Adult Swim
Directors: Various
Producers: Rob Corddry, David Wain, Jon Stern
Starring: Rob Corddry, Lake Bell, Megan Mullally, Henry Winkler
Devil You Know (Pilot)
HBO
Director: Gus Van Sant
Producers: Jenji Kohan, Tara Herrmann, Mark Burley
Starring: Eddie Izzard, Karen Gillan, Zawe Ashton
Weeds
Showtime Networks
Directors: Various
Producers: Jenji Kohan, Roberto Benabib, Mark Burley
Starring: Mary-Louise Parker, Elizabeth Perkins, Hunter Parrish
Up All Night
NBC
Directors: Various
Producers: Erin David, Lorne Michaels, Anna Dokoza
Starring: Christina Applegate, Maya Rudolph, Will Arnett
Growing Up Fisher (Pilot)
NBC
Director: David Schwimmer
Producers: Jason Bateman, DJ Nash
Starring: J.K. Simmons, Jenna Elfman, Eli Baker
NTSF:SD:SUV
Adult Swim
Producers: Paul Scheer, Jonathan Stern
Starring: Paul Scheer, Rob Riggle, June Raphael
Next Caller (Pilot)
NBC
Directors: Various
Producers: Marc Buckland, Stephen Falk
Starring: Dane Cook, Simone Lotter, Peggy Miley, Wolé Parks
Underemployed
MTV Productions
Directors: Various
Producers: Troy Miller, Craig Wright
Starring: Diego Boneta, Sarah Habel, Michelle Ang
United States of Tara (Season 2)
Showtime Networks
Directors: Various
Producers: Diablo Cody, Steven Spielberg, Craig Zisk, Joey Soloway
Starring: Toni Collette, John Corbett, Rosemarie DeWitt
Pan Am (Pilot)
ABC
Director: Thomas Schlamme
Producers: Nancy Ganis, Sidney Ganis, Paul Kurta, Jack Orman
Starring: Christina Ricci, Kelli Garner, Margot Elise Robbie
Dirty Sexy Money
ABC
Directors: Various
Producers: Craig Wright, Greg Berlanti, Matthew Gross
Starring: Peter Krause, Donald Sutherland, William Baldwin
The Legend of Master Legend (TV Short)
Amazon
Director: James Ponsoldt
Producers: Alicia Van Couvering
Starring: David Castaneda, Giorgia Whigham, Shea Whigham
FILMS
God Said Give 'Em Drum Machines (Upcoming, Documentary)
XTR
Director: Kristian R. Hill
Producers: David Grandison Jr., Jennifer Washington
* With Lauren Mikus
Everything Everywhere All at Once
A24
Director: Dan Kwan, Daniel Scheinert
Producers: Dan Kwan, Anthony Russo, Joe Russo, Daniel Scheinert, Jonathan Wang
Starring: Jamie Lee Curtis, Ke Huy Quan, James Hong
* With Lauren Mikus
Summertime
Good Deed Entertainment
Director: Carlos Lopez Estrada
Producers: Simon Horsman, Diane Luby Lane, Jeffrey Soros, Carlos Lopez Estrada
Starring: Austin Antoine, Marquesha Babers, Bryce Banks
* With Lauren Mikus
Shirley
Killer Films
Director: Josephine Decker
Producers: Sarah Gubbins, David Hinojosa, Simon Horsman, Elisabeth Moss
Starring: Elisabeth Moss, Logan Lerman, Michael Stuhlbarg
* With Lauren Mikus
Weiner (Music Consultant, Documentary)
Sundance Selects
Directors: Josh Kriegman, Elyse Steinberg
* 2016 Sundance Film Festival: U.S. Documentary Grand Jury Prize
White Bird In A Blizzard
Why Not Productions
Director: Gregg Araki
Producers: Pascal Caucheteux, Pavlina Hatoupis, Sebastien Lemercier
Starring: Shailene Woodley, Eva Green, Christopher Meloni
Bunker77
Director: Takuji Masuda
Producer: Takuji Masuda
Starring: Tony Alva, Laird John Hamilton, Johnny Knoxville
Yoga Hosers
Abbolita Productions
Director: Kevin Smith
Producers: Joshua Bachove, Elizabeth Destro
Starring: Johnny Depp, Genesis Rodriguez, Justin Long
Command and Control (Documentary, Upcoming)
Director: Robert Kenner
Producers: Eric Schlosser, Robert Kenner, Melissa Robledo
Blood Father
Why Not Productions
Director: Jean-François Richet
Producers: Chris Briggs, Pascal Caucheteux, Sebastien Lemercier
Starring: Mel Gibson, William H. Macy, Elisabeth Rohm
Merchants of Doubt (Documentary)
Participant Media
Director: Robert Kenner
Producers: Robert Kenner, Melissa Robledo
Being Evel (Documentary)
Gravitas Ventures
Director: Daniel Junge
Producers: Johnny Knoxville, Jeff Tremaine, Matt Hoffman
Life After Beth
Abbolita Productions
Director: Jeff Baena
Producers: Elizabeth Destro, Michael Zakin, Brian Young
Starring: Anna Kendrick, Aubrey Plaza, Matthew Gray Gubler
That Awkward Moment (Music Consultant)
FilmDistrict
Director: Tom Gormican
Producers: Scott Aversano, Justin Nappi, Andrew O'Connor, Kevin Turen
Starring: Zac Efron, Miles Teller, Imogen Poots
Inequality For All (Documentary)
RADiUS-TWC
Director: Jacob Kombluth
Producers: Jennifer Chaiken, Sebastian Dungan
Afternoon Delight
The Film Arcade
Director: Joey Soloway
Producers: Jennifer Chaiken, Sebastian Dungan
Starring: Kathryn Hahn, Juno Temple, Josh Radnor, Jane Lynch
The End of Love
Wrekin Hill Entertainment
Director: Mark Webber
Producers: Elizabeth Destro, Mollie Engelhart, Matt Sprague
Starring: Smyth Campbell, Michael Cera, Jocelin Donahue
About Cherry
Enderby Entertainment
Director: Stephen Elliot
Producers: Gordon Bijelonic, Elizabeth Destro, Rick Dugdale
Starring: James Franco, Heather Graham, Dev Patel
Down Dog (TV Movie)
Amazon
Director: Brad Silberling
Producers: Richard G. King
Starring: Josh Casaubon, Paget Brewster, Lyndsy Fonseca
MOTION PICTURE ADVERTISING
Consulting Music Supervisor (Ongoing)
Giaronomo
Motive Creative
Relativity Marketing
Musikvergnuegen
Universal Marketing
Senior Music Supervisor
Workshop Creative (2007 – 2008)
Aspect Ratio (1996 – 2006)
TRAILERS/TV CAMPAIGNS

True Detective
Immortals
Machine Gun Preacher
The Odd Life of Timothy Green
50/50
127 Hours
Youth in Revolt
Cyrus
Adam
Get Smart
It's Complicated
Baby Mama
What Happens in Vegas
Hellboy 2
Bee Movie
Forgetting Sarah Marshall
Charlie Wilson's War
40 Year-Old Virgin
Superbad
Spiderman
Spiderman 2
Juno
Miami Vice
War of the Worlds
Hitch
Men in Black
Charlie & The Chocolate Factory
Charlie's Angels
Charlie's Angels 2
Vanilla Sky
Hitchhiker's Guide to the Galaxy
Sky High
Bruce Almighty
The Hulk
The Guardians
Along Came Polly
Coach Carter
There's Something About Mary
13 Going on 30
Stealth
Moonlight Mile
American Pie
Lemony Snicket's A Series of
Unfortunate Events
Bad Boys 2
Zoolander
Jimmy Neutron: Boy Genius
Tomb Raider 2
Adventures of Rocky & Bullwinkle
I Spy
League of Extraordinary Gentlemen
Daredevil
Finding Forrester
Stuart Little
Stuart Little 2
Bulworth
Dude, Where's My Car
Three Kings
As Good As It Gets
The Italian Job
Meet the Fockers
United 93