Brady
Cohan
Composer
---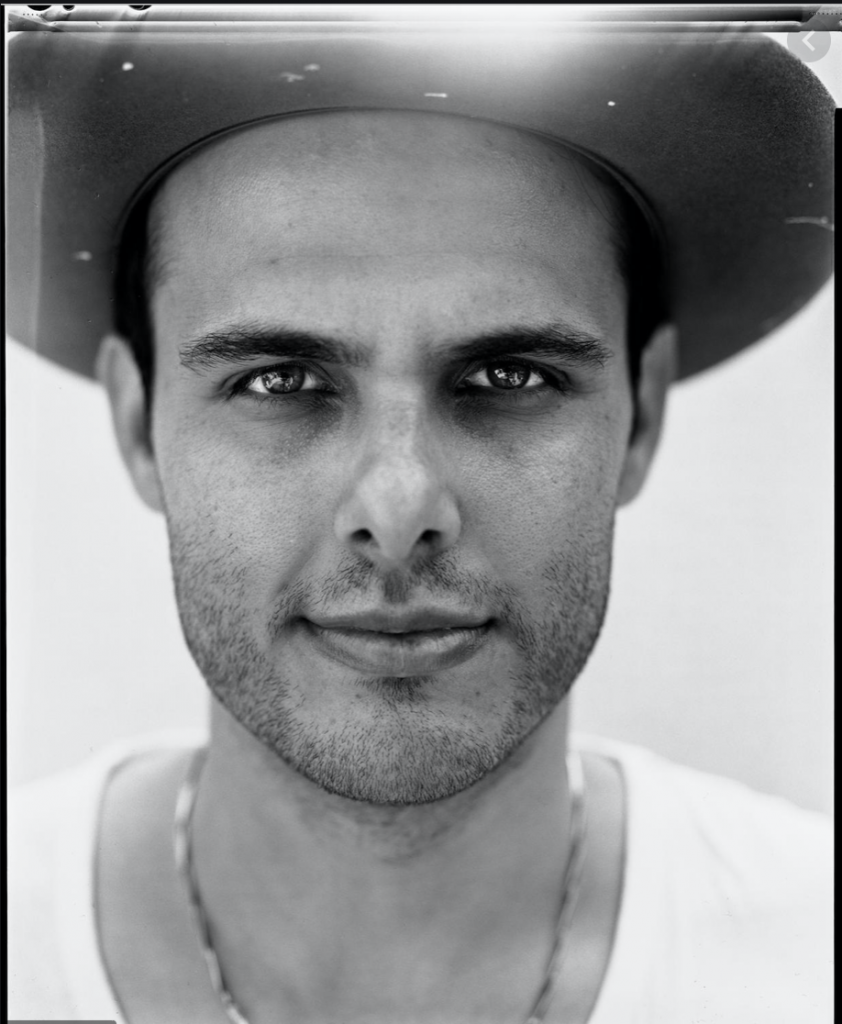 Brady Cohan is a composer, guitarist, and recording artist based in Los Angeles, California. His music can be heard in such projects as Fire Country (CBS), Tales of the Walking Dead (AMC Networks), Good Girls (NBC), The Bold Type (Freeform), Crashing (HBO), Sun Records (CMT), and Chee and T (winner of the Grand Jury Prize for comedy at the LA Film Festival). He also works alongside decorated score composers Fil Eisler and Lyle Workman.
As a musician, Brady Cohan inhabits multiple creative worlds. He is a key part of the vital Downtown LA jazz scene that features musicians such as Sam Gendel, Sam Wilkes (featured on Studies, Vol. 1) and Josiah Steinbrick. His session guitar playing has seen him tour alongside giants such as Stewart Copeland, Queen Latifah, Stanley Clarke, Natalie Cole and countless more.
In 2020, Brady debuted the first release of his ongoing album series via tastemaker UK experimental label, Phantom Limb. Studies, Vol. 1 distills Brady's contrasting musical influences and backgrounds into a uniquely eloquent instrumental collection, subtly energizing and brimming with life. A record, he writes, that "connects the way I play the guitar with the kind of music I want to write.
Studies, Vol. 1 is a set of miniatures that I wrote as a means to explore various techniques relating to the guitar and electronics. Some of the material was based solely around guitar improvisations, while some was more carefully planned out with defined forms and musical material. The process of writing and recording this record took on another unexpected function for me as well: it was therapeutic. With all the craziness that is 2020, it felt really nice to have a positive outlet to direct some of what I've been feeling. I hope this music can serve as a source of comfort, as it did me, for anyone else who might need it." – Phantom Limb
On, Studies, Vol. 2, Brady approaches the second edition of this fascinating series with dark sparsity. Brady describes Studies, Vol. 2 as "a study in gestures". Thematically, it acts as a continuation of the same musical landscapes ventured by December 2020's first Studies volume – the same skilled, agile handling of guitar and electronics; the same radical chill of downtown LA's jazz scene; the same distillation of musical mastery honed by years of composing film score. However, this new edition minimizes the lush, slow-mo Malibu balm of the previous iteration in favor of a rarefied and subtle intensity. Where guest musician Sam Wilkes' bassline in Vol. 1 quietly grooves, Sam Gendel's treated saxophone in Vol. 2's "Begin Again" smears and smudges an already-blurred canvas. "This record was an act of self-preservation," writes Brady. – Phantom Limb
Brady also presented a sequence of videos via ClotMag corresponding to three tracks from Studies, Vol. 2:
"Begin Again, the track of choice for the opening video sees LA master musician Sam Gendel turning Brady's strange, echoing sonics into a nocturnal backdrop of dreamlike haze. while the video recreates a delicate 3D pointmapped space. With minimalistic colours and expression, the shapes foldings and expansions, elegantly follow the sound and nocturnal dreaminess. That nowhere land in between awakeness and sleep." – ClotMag
"For Rally, Cohan tells us he really wanted the video to draw the viewer into this otherworldly space and illuminate the various subtleties happening in the music. The piece is based on a single repetitive musical gesture, with various other elements coming in and out as it progresses. He wanted the animation to react to the music in such a way that brought attention to those other, less obvious, elements." – ClotMag
"For capitOl pt. 2, Cohan tells us is the darkest piece on the EP, as it deals with the actual breaching of the Capitol building. I used a public domain film of a protest from Griffith Park in 1933 as the backdrop for the video. I mangled and abstracted the footage to the point where it was almost unrecognizable, which gives the video the ominous and foreboding tone I wanted." – ClotMag
Studies, Vol. 3, the final edition of his fascinating, ongoing series for solo guitar and electronics, takes a neat step along from the themes and styles of its earlier cousins. Where Vol. 1 leant into lush Malibu balm and Sam Wilkes' slo-mo grooves, and Vol. 2 darkens into a Lynchian noir featuring Sam Gendel's blurry treated saxophone, Vol. 3 takes us to a new destination still. Its deconstructed, cubist guitar journeys weave similar patterns to avant-guitar's deftest practitioners such as Loren Connors, Fennesz, Jim O'Rourke or Tashi Dorji. And across all three volumes of Cohan's Studies is the same skilled, agile handling of guitar and electronics; the same radical chill of downtown LA's vital jazz scene; the same distillation of musical mastery honed by years of composing filmscore. Studies Vol. 3 tidily sews up the set while contributing a whole new world of strange sonics itself.
Brady was interviewed by Sonofmarketing where he discussed Vol. 3 and premiered three new videos for the corresponding singles leading up to the EP's release.
SERIES
Fire Country (Additional Music)
CBS
Director: James Strong
Producers: Rickey Colbert, Tia Napolitano
Starring: Max Thieriot, Kevin Alejandro , Billy Burke
Tales of the Walking Dead (Additional Music)
AMC Networks
Director: Haifaa Al-Mansour, Deborah Kampmeier, Michael E. Satrazemis, Tara Nicole Weyr, Ron Underwood
Producers: Michael E. Satrazemis, Scott M. Gimple , Channing Powell, Kari Drake ,
Starring: Sarah Graham, Olivia Munn, Jessie T. Usher, Samantha Morton
The Machinery (Composer, Additional Music)
Viaplay
Director: Richard Holm
Producers: Martin Persson, Mia Welin, Karolina Heimburg
Starring: Kristoffer Joner, Hanna Alstrom, Julia Schacht
Good Girls (Composer, Additional Music)
NBC
Director: Michael Weaver
Producers: Howard Grigsby, Jenna Bans, Bill Krebs
Starring: Christina Hendricks, Retta, Reno Wilson
The Bold Type (Composer, Additional Music)
Freeform
Director: Victor Nelli Jr.
Producers: Sandrine Gros d'Aillon, Celine Geiger, James L. Thompson III
Starring: Katie Stevens, Aisha Dee, Meghann Fahy
Crashing (Composer, Additional Music)
HBO
Director: Ryan McFaul
Producers: Oren Brimer, Igor Srubshchik, Joshua Church, Judd Apatow
Starring: Pete Holmes, George Basil, Jamie Lee
Velma (Season 2 – Additional Music)
HBO Max
Producers: Charlie Grandy, Mindy Kaling, Howard Klein, Sam Register
Starring: Mindy Kaling
SERIES (CONTINUED)
Love (Composer, Additional Music)
Netflix
Director: Dean Holland
Producers: Judd Apatow, Michael Lewen, Paul Rust
Starring: Gillian Jacobs, Paul Rust, Claudia O'Doherty
Sun Records (Composer, Additional Music)
CMT
Director: Roland Joffe
Producers: Colin Escott, Adam Freeman, Gail Gilchriest
Starring: Chad Michael Murray, Margaret Anne Florence
FILM
Shadow Force (Additional Music)
Lionsgate
Director: Joe Carnahan
Producers: Sterling K. Brown, Stephen "Dr" Love, Kerry Washington
Starring: Mark Strong, Kerry Washington, Omar Sy, Ed Quinn
Goliath (Documentary – Additional Music)
Content Cartel
Director: Christopher Dillon, Rob Ford
Producers: Brian Bennett, Victor Byhler, Gotham Chopra, Rob Ford, Kevin Garnett
Starring: Kevin Garnett, Lisa Leslie, Jim Brown, Jerry West
The Saint of Second Chances (Documentary – Additional Music)
Netflix
Director: Jeff Malmberg, Morgan Neville
Producers: Jon Berg, Danny Breen, Morgan Neville
Starring: Mike Veeck, Charlie Day, Jeff Daniels
The Thief Collector (Documentary – Additional Music)
Museum & Crane
Director: Allison Otto
Producers: Caryn Capotosto, Joshua A. Kunau, Jill Latiano
Starring: Sarah Minnich, Scott Takeda
Good Boys (Music Programmer)
Universal Pictures
Director: Gene Stupnitsky
Producers: Lee Eisenberg, Evan Goldberg, Seth Rogan, James Weaver
Starring: Jacob Tremblay, Keith L. Williams, Brady Noon
FILM (CONTINUED)
Chee and T (Composer)
Comedy Dynamics
Director: Tanuj Chopra
Producers: Sarah Craig, Griffin Gmelich, Sohini Sengupta
Starring: Rebecca Hazlewood, Karan Soni, Noureen DeWulf
* Winner, LA Film Festival Grand Jury Prize for Comedy
PERFORMANCE
Dancing With The Stars (House Band – Guitarist)
ABC
The Four (House Band – Guitarist)
FOX
American Idol (House Band – Guitarist)
FOX
LIVE TOURING
Stanley Clark Band (Guitarist)
Natalie Cole (Guitarist)