Ben
Decter
Composer
---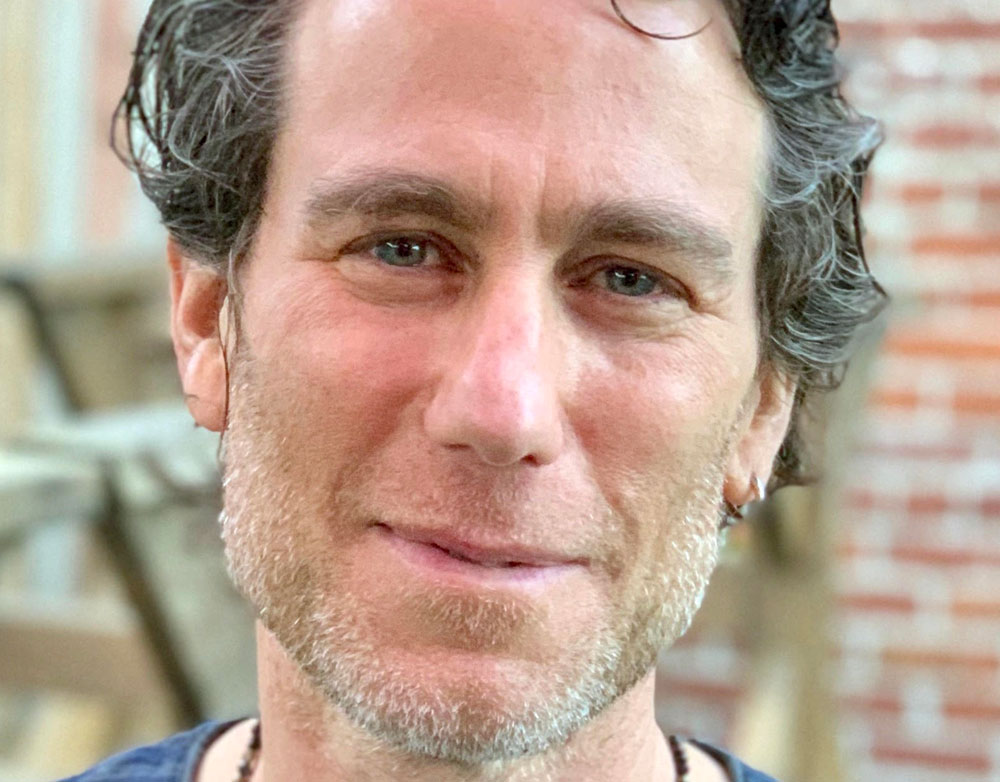 Ben Decter is an Emmy Award-winning composer and songwriter who has created a diverse body of music for television and film. Ben's Emmy resulted from his score forthe Academy Award-nominated film Operation Homecoming. Ben currently scores Netflix's devil in LA series, Lucifer. Recent projects include Bless This Mess (ABC), Lethal Weapon (FOX), Shadowhunters (Freeform), and Shut Eye (HULU).
The range of his work includes the lush, orchestral score to the Shonda Rhimes ABC drama, Off the Map, the procedural drama, CSI: Cyber (CBS), the emotional soundtrack to Frontline's Fast Times at West Philly High, the Latin-infused score to Sony's Big Mike pilot, the quirky underscore to the WB's Baby Blues, the dramatic underscores for Dick Wolf's FEDS and Players and the long-running Silk Stalkings. In recent years, Ben's music has been an integral part of NFL FILMS. He also scored the Emmy-nominated Peter Jennings/ABC News Special celebrating Martin Luther King's March on Washington. Ben also co-created the score to "We Live in Public", the 2009 Sundance Film Festival Grand Jury Prize winner. Another Big Day, Ben's much-loved children's CD (a collaboration with Dave Nachmanoff) received national recognition and critical praise.
Ben has also recorded as Paley Jones and as one-half of Emalazarus, a folk-electronica duo. In addition, Ben has composed for New York's Cedar Lake Ensemble ballet company and created the music for dozens of commercials, including Honda, McDonald's, Visa and Lifesavers. Born in Manhattan, and raised in New Jersey, Ben graduated from Harvard University, where he majored in political science. Ben resides in Los Angeles, CA with his wife and MMA-loving daughter. His son has reversed this migration and is currently studying in New York.
SERIES
Bless This Mess
20th Century Fox Television/FOX
Creator: Lake Bell
Producers: Lake Bell, Katherine Pope, Dax Shepard
Starring: Dax Shepard, Lake Bell, Pam Grier
Lucifer
Warner Bros TV/FOX
Creator: Tom Kapinos
Producers: Jerry Bruckheimer, Jonathan Littman, Ildy Modrovich
Starring: Tom Ellis, Lauren German, Kevin Alejandro
Frequency
The CW
Creator: Jeremy Carver
Producers: Jeremy Carver, Toby Emmerich, Christina Perez
Starring: Peyton List, Riley Smith, Mekhi Phifer
Shut Eye
Hulu
Creator: Leslie Bohem
Producers: Melissa Bernstein, David Judgins, Larysa Kondracki
Starring: Jeffrey Donovan, Isabella Rossellini, Dylan Schmid
Lethal Weapon (8 Episodes)
Warner Bros TV/FOX
Creator: Matthew Miller
Producers: McG, Jennifer Gwartz, Dan Lin
Starring: Damon Wayans, Clayne Crawford, Johnathan Fernanez
Shadowhunters: The Mortal Instruments
Constantin Film/Freeform
Creator: Ed Decter
Producers: Michael Reisz, Matthew Hastings, Todd Slavkin
Starring: Katherine McNamara, Dominic Sherwood, Alberto Rosende
CSI: Cyber
CBS
Creators: Anne Donahue, Carol Mendelsohn, Anthony E. Zuiker
Producers: Jerry Bruckheimer, Ann Donahue, Carol Mendelsohn
Starring: Patricia Arquette, James Van Der Beek, Shad Moss
Extant
CBS
Creator: Mickey Fisher
Producers: Steven Spielberg, Justin Falvey, Darryl Frank
Starring: Halle Berry, Grace Gummer, Pierce Gagnon
Hostages
CBS
Creators: Alon Aranya, Jeffrey Nachmanoff, Rotem Shamir
Producers: Jerry Bruckheimer, Rick Eid, Omri Givon
Starring: Toni Collete, Dylan McDermott, Tate Donovan
Frontline (4 Episodes)
PBS
Producers: David Fanning, Sharon Tiller, Raney Aronson

A Christmas Kiss (TV Film) Moody Independent
Director: John Stimpson
Producers: Mark Donadio, Miriam Marcus
Starring: Elisabeth Rohm, Laura Breckenridge, Brendan Fehr
Off the Map
ShondaLand/ABC
Creator: Jenna Bans
Producers: Gretchen J. Berg, Aaron Harberts, Shonda Rhimes
Starring: Caroline Dhavernas, Zach Gilford, Mamie Gummer
Big Mike (TV Film)
Happy Madison Productions/A&E
Director: Paris Barclay
Producers: Ed Decter, Doug Robinson, John J. Strauss
Starring: Nicole Ari Parker, Greg Grunberg, Juliana Harkavy
20/20 (1 Episode)
ABC
Creator: Roone Arledge
Producers: David Sloan, Joseph Diaz, Kimberly Launier
Starring: Elizabeth Vargas, David Muir, Barbara Walters
Inside the Box (TV Film)
ABC
Director: Mark Tinker
Producer: Sara Fischer
Starring: Xander Berkeley, Marsha Clark, J. Claude Deering
SERIES (CONTINUED)
To Iraq and Back: Bob Woodruff Reports (TV Film)
ABC News
Producers: Keith Summa, Gabrielle Tenenbaum
Starring: Bob Woodruff
Wired Science (4 Episodes)
KCET
Directors: Greg Schowengerdt, Jonathan X
Producers: Damon Gambuto, Joseph Angier, Kevin Cronan
Starring: Aomawa Baker, Kamala Lopez, Ziya Tong
LA Riding Club
TLC
Directors: Claudia Frank, Jeff Kuntz, Shannon Vandermark
Producers: Patty Ivins Specht, Julie Pizzi, Gennifer Gardiner
Peter Jennings Reporting: Breakdown – America's Health Insurance Crisis
ABC
Producers: Keith Summa, Tom Yellin, Gabrielle Tenenbaum
Starring: Peter Jennings
Peter Jennings Reporting: UFOs – Seeing Is Believing
The Documentary Group
Director: Mark Obenhaus
Producers: Jordan Kronick, Gabrielle Tenenbaum
Starring: Peter Jennings
No Place to Hide (TV Film)
ABC News
Director: Peter Bull
Producer: Peter Bull
Sports Illustrated Swimsuit Model Search
NBC
Producers: Jessika Borsiczky, Eric Monsky
Peter Jennings Reporting: LAPD
ABC News
Director: Richard Robbins
Producer: Richard Robbins
Starring: Peter Jennings
Peter Jennings Reporting: LAPD
ABC News
Director: Richard Robbins
Producer: Richard Robbins
Starring: Peter Jennings

Peter Jennings Reporting: How to Get Fat Without Really Trying
The Documentary Group
Producer: Keith SummaStarring: Peter Jennings
Peter Jennings Reporting: I Have a Dream
ABC News
Director: Richard Robbins
Producer: Richard Robbins
Starring: Peter Jennings
Baby Blues
Warner Bros. TV
Director: Jeff Martin, Peter Ocko
Producer: Jeff Martin, Peter Ocko, Jerry Scott
Starring: Mike O'Malley, Julie Sweeney, Elizabeth Daily
Odd Man Out
Warner Bros. TV/ABC
Director: Ed Decter, John J. Strass
Producer: Ed Decter, John J. Strauss, Craig Wyrick-Solari
Starring: Erik Von Detten, Jessica Capshaw, Natalie Cigliuti
Marital Law
FOX
Creator: Carlton Cuse
Producers: Lee Goldberg, Pam Veasey, Andre Morgan
Starring: Sammo Kam-Bo Hung, Kelly Hu, Arsenio Hall
Dr. Quinn Medicine Woman: The Movie (TV Film)
CBS
Director: James Keach
Producer: John Liberti
Starring: Jane Seymour, Joe Lando, Frank Collison
Sins of the City
Alliance Entertainment
Directors: Leon Ichaso, Lee Bonner, Damian Harris
Producers: Steve Feke, David Perlmutter, Lewis Chesler
Starring: Marcus Graham, Barbara Williams, José Zúñiga
SERIES (CONTINUED)
Players
NBC
Creators: Reggie Rock Bythewood, Shaun Cassidy, Ice-T
Producers: Clyde Phillips, Michael Vittes, Robert Lloyd Lewis
Starring: Ice-T, Costas Mandylor, Frank John Hughes
Silk Stalkings (31 Episodes)
FOX
Creator: Stephen J. Cannell
Producers: Stu Segall, David E. Peckinpah, Kim LeMasters
Starring: Charlie Brill, Mitzi Kapture, Rob Estes
Feds
Universal Television
Creators: Michael S. Chernuchin, Dick Wolf
Producers: Michael S. Chernuchin, Dick Wolf, Arthur W. Forney
Starring: Blair Brown, Adrian Pasdar, Dana Reve
Public Morals
Creators: Steven Bochco, Jay Tarses
Producers: Steven Bochco, Jay Tarses, Lisa Albert
Starring: Donal Logue, Julianne Christie, Louis Ferreira
FILM
The Nomads
Big Bear Productions
Director: Brandon Eric Kamin
Producers: Mark Donadio, Brandon Eric Kamin, Miriam Marcus
Starring: Tika Sumpter, Tate Donovan, Thomas Pierce
Joachim Prinz: I Shall Not Be Silent (Documentary)
ACIEM Studios
Directors: Rachel Eskin Fisher, Rachel Nierenberg Pasternak
Producers: Stacey Reiss, Rachel Eskin Fisher, Rachel Nierenberg Pasternak
Starring: Andre Braugher
Beautiful Darling (Documentary, Additional Music)
JJay Productions
Director: James Rasin
Producers: Elisabeth Bentley, Gill Holland, Jeremiah Newton
Starring: Candy Darling, Andy Warhol, Holly Woodlawn
The Constitution Project: Yick Wo and the Equal Protection Clause
The Documentary Group
Director: Robe Imbriano
Producer: Robe Imbriano
Starring: Roben Imbriano
Heart of Stone (Documentary)
Good Footage Productions
Director: Beth Toni Kruvant
Producer: Beth Toni Kruvant
We Live in Public (Documentary)
Interloper Films
Director: Ondi Timoner
Producers: Keirda Bahruth, Ondi Timoner
Starring: Josh Harris, Tom Harris, Carlos Alvarez
Dirty Business (Documentary)
Director: Peter Bull
Producers: Peter Bull, Alex Gibney
Starring: Jeff Goodell
The Lost Village of Terminal Island (Documentary)
Our Stories
Producer: Allyson Nakamoto
Starring: Rob Fukuzaki
Operation Homecoming: Writing the Wartime Experience (Documentary)
The Documentary Group
Director: Richard Robbins
Producer: Richard Robbins
Starring: Sharon D. Allen, Beau Bridges, Robert Duvall
* Won, Emmy Award – Outstanding Individual Achievement in a Craft: Music and Sound
The Quarry
Director: Greg Chwerchak
Producer: Gabrielle Berberich
Starring: Tina Illman, Lars Arentz-Hansen, Catherine Anderson Martin
Hollywood Palms
Hexogram Pictures
Director: Jeffrey Nachmanoff
Producers: Yoram Barzilai, William Blaylock, Paul Canterna
Starring: Patrick Labyorteaux, Matt Winston, Dean Cameron
Halfway Home
Director: Arge O'Neal
Producers: Arge O'Neal, Martin Yu
Starring: Ned Van Zandt, Clement Blake, Kenny Johnston