Alexis Marsh
Composer
---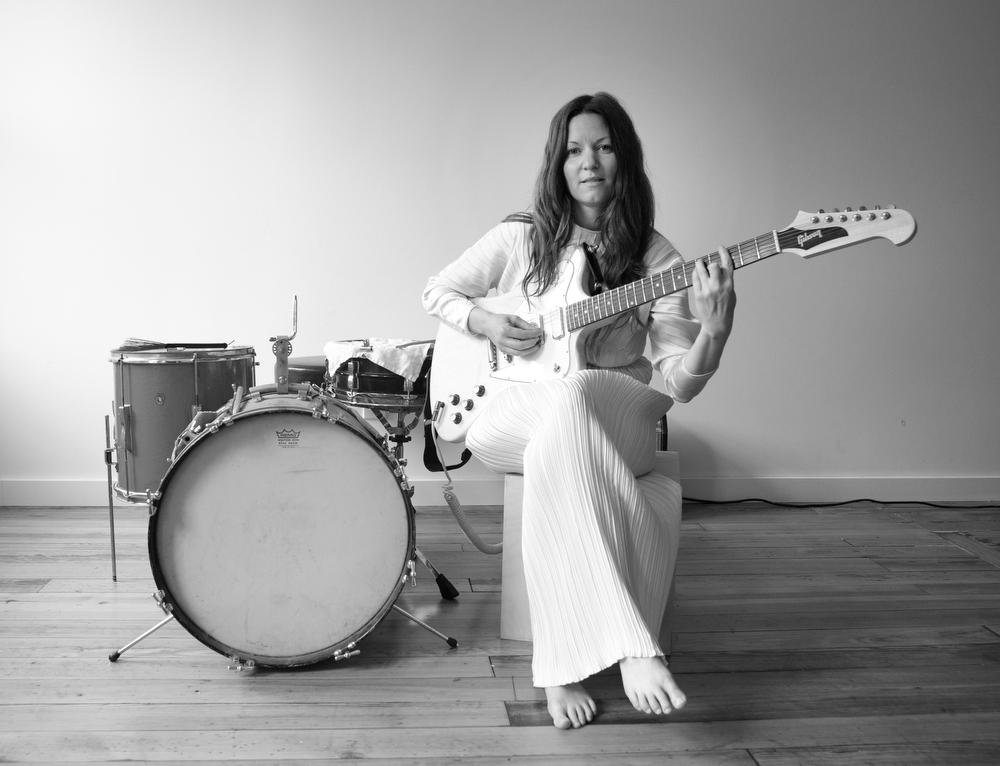 Three-time BMI award-winning composer, songwriter and music producer Alexis Marsh
is known for her work on six seasons of the TNT hit show, Animal Kingdom. In addition
to her scores, her songs have been featured in over 30 productions across television,
film, advertising campaigns, and online series.
In 2021 she composed the score to the final season of TNT's drama, Animal Kingdom,
alongside Samuel Jones, her creative collaborator for all 6 seasons of the show. In 2020
she scored The Unknown Country, a feature film about a grieving young woman on an
unexpected roadtrip directed by Morrisa Maltz. The film features a string ensemble
recorded in Los Angeles and received its premiere at SXSW in 2022.
Marsh began composing as a jazz musician in Canada, studying music performance in
Toronto and Louisville, KY before moving to Los Angeles to attend the University of
Southern California's Scoring For Motion Pictures and Television program. It was at
USC that she met Samuel Jones and began co-writing and producing scores for several
projects. Their work can be heard on feature films that have premiered at Sundance
(Equity, Lila & Eve), Tribeca (Preservation), and South by Southwest (We'll Never Have
Paris, The Unknown Country), as well as in installations by Alex Israel (Alex Israel x
Snapchat, As It Lays), campaigns for Pinterest, Glossier, The U.S. National Park
Service, and shorts for Sesame Street.
In 2016, she released an album of her songs, Looking For Knives, as DYAN. Co-
produced with Jones, they worked with Dan Dorff Junior on drums and keyboards, forming a band, and releasing an EP in 2018 called Absence. Songs from Looking For
Knives went on to appear in Truth Be Told, South Side, Marvel's Jessica Jones, Lucifer,
Better Things, Virgin River as well as Xavier Dolan's Matthias & Maxime.
Additionally, she and Jones recorded an orchestra at AIR Studios Lyndhusrt in London
for their score to Netflix's animated feature, NextGen. The score's main theme was
taken from the chorus of Marsh's song, Faking, which is also featured in the film.
Marsh was born in Winnipeg, Manitoba in the Canadian prairies, and has been based in Cincinnati, Ohio since 2014.
FILMS
* With Samuel Jones
Next Gen*
Netflix
Directors: Kevin R. Adams, Joe Ksander
Producers: Jeff Bell, Patricia Hicks, Charlene Logan Kelly
Starring: James Franco, Jason Sudeikis, Michael Peña

Ingrid (Documentary) *
Director: Morrisa Maltz Producer: Morrisa Maltz
Target Zero (Documentary)
Director: Mary Posatko Producer: Mary Posatko Starring: Elisa Gabrielli
At All Costs (Documentary) *
New Man Media
Director: Mike Nicoll Producer: Ian Ward
Equity Broad Street Pictures
Director: Meera Menon
Producers: David Alan Basche, Frank Thomas
Starring: Anna Gunn, Carrie Preston, James Purefoy
* 2016 Sundance Film Festival U.S. Dramatic Competition
Looking at the Stars (Documentary) *
Elo Company
Director: Alexandre Peralta Producers: Alejandro Ernesto, Melissa Rebelo Kerezsi, Corina Maritescu
Delinquent LKD Films
Director: Kieran Valla
Producers: Alvaro Baquero Benedetti, Daniel Marks, Levi Smock
Starring: Kim Director, Erin Darke, Bill Sage
20 Years of Madness (Documentary) *
Director: Jeremy Royce
Producers: Kaveh Taherian, Jerry White Jr.
Starring: Jerry White Jr., Joshua Tate, Joe Hornacek
Lila & Eve *
A+E Studios
Director: Charles Stone III
Producers: Darrin Reed, Sara Risher, Julius Tennon
Starring: Jennifer Lopez, Viola Davis, Andre Royo
*2015 Sundance Film Festival World Premiere
FILMS (CONTINUED)
You See Me (Documentary) *
Director: Linda Brown Producer: Linda Brown
We'll Never Have Paris *
Bifrost Pictures
Director: Simon Helberg, Jocelyn Towne
Producers: Robert Ogden Barnum, Simon Helberg, Katie Mustard
Starring: Melanie Lynskey, Maggie Grace, Zachary Quinto
Preservation *
Present Pictures
Director: Christopher Denham
Producers: Jennifer Dubin, Cora Olson
Starring: Pablo Schreiber, Aaron Staton, Wrenn Schmidt
Half Brother *
InvisiFilm
Director: Anthony Grippa
Producers: Stephen Paratore
Starring: Elizabeth Masucci, Casey Biggs, Jenny Dare Paulin
Sex(Ed): The Movie (Documentary) *
Circus Road Films
Director: Brenda Goodman
Producer: Brenda Goodman
Intersection R3 International
Director: Tim French
Producers: Rick Irvin
Starring: Hoyt Richards, Anabella Casanova, Johnny Williams
I Am I *
Present Pictures
Director: Jocelyn Towne
Producers: Jennifer Dubin, Cora Olson
Starring: Simon Helberg, Jason Ritter, Kevin Tighe
Farah Goes Bang *
Farah Goes Bang Productions
Director: Meera Menon
Producers: Danielle Firoozi, Erica Fishman, Laura Goode
Starring: Michael Steger, Kate French, Lyman Ward
SERIES
Animal Kingdom *
TNT
Producers: John Wells, Llewellyn Wells, Jonathan Lisco
Starring: Ellen Barkin, Scott Speedman, Jake Weary
The House: A Hulu Halloween (Mini-Series) *
Hulu
Producers: Louis Gropman, Daniel Marks, Levi Smock
Starring: Lisa Marie Summerscales, Lary Hankin, Noa Drake
SELECTED SHORT FILMS
Aleppo *
Made By Me *
The Raw Truth *
Polar Opposites *
Odyssea *
In Passing *
The Caretaker *
Adán *
Wini + George *
Ojala *
Dr. Gutman's Eulogy *
Alaska Is A Drag *
Kalifornija *
Paying For It *
Record Breaker *
The Owl Who Had a Wish Tangled To Its Foot *
The Bride Of Frank *
WEBSERIES
As It Lays *
Creator and host: Alex Israel *