Abel Korzeniowski
Composer
---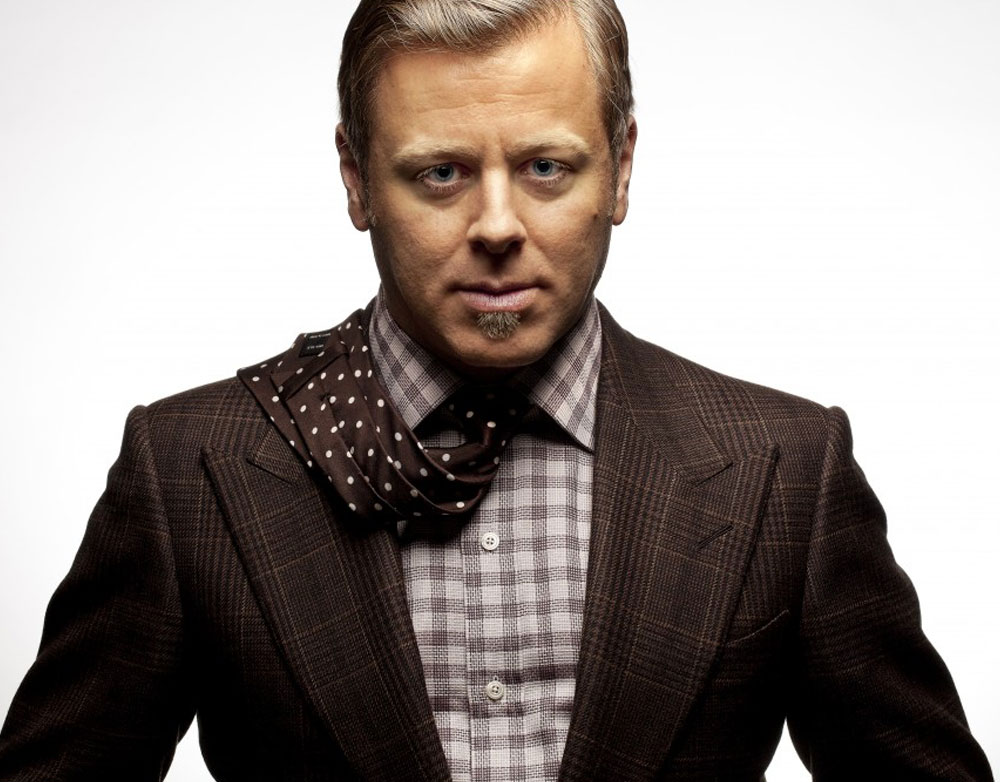 Abel Korzeniowski is a multiple award-winning composer whose work in film music consistently pushes the boundaries of the orchestra and the art form. Korzeniowski most recently scored 42 and Film Nation's latest film, The Courier, starring Benedict Cumberbatch and Rachel Brosnahan, which was released theatrically on March 19 by Lionsgate.

Korzeniowski is perhaps best known for his scores to Tom Ford's films, "Nocturnal Animals," starring Amy Adams and Jake Gyllenhaal and "A Single Man," starring Colin Firth and Julianne Moore. Korzeniowski's stirring score for A Single Man quickly put him at the vanguard of an exciting new generation of film composers. The score earned many awards, including a Golden Globe nomination. It also caught the attention of Madonna, who collaborated with him on the film "W.E.," for which he received a second Golden Globe nomination. A solo piano piece from the score, "Evgeni's Waltz," became the basis for a new version of Madonna's hit "Like a Virgin," and was performed during her 2012 MDNA world tour.
The multi-dimensional score to Nocturnal Animals has been highly praised for combining classic mid-century scoring techniques with ultra-modern minimalism. In his review of the score, Jonathan Broxton of Movie Music states that Korzeniowski "write[s] music that has depth, compositional intelligence, and a romantic symphonic sound that is not ashamed to enthrall its audience with thematic beauty. [He] is on the cusp of becoming one of film music's next truly great composers."
In 2019 Abel provided the chilling score for New Line Cinema's supernatural horror film and fifth installment of "The Conjuring" series, "The Nun."
Korzeniowski won the BAFTA Award and received three Emmy nominations for his work on the Showtime series "Penny Dreadful." Additionally, Korzeniowski has won three World Soundtrack Awards, including "Discovery of the Year" for A Single Man, as well as the 2013 IFMCA Composer of the Year Award for his work on "Romeo & Juliet" and "Escape From Tomorrow."
Born in Krakow, Poland, Korzeniowski studied classical composition under the world-renowned composer Krzysztof Penderecki. He currently resides in Los Angeles.
2017 International Film Music Critics Association Awards
* Winner, Best Original Score for a Drama Film – Nocturnal Animals
2017 BAFTA Film Awards
* Nominated, Best Original Music – Nocturnal Animals
2016 Emmy Awards
* Nominated, Outstanding Music Composition For A Series – Penny Dreadful
2015 Emmy Awards
* Nominated, Outstanding Music Composition For A Series – Penny Dreadful
* Nominated, Outstanding Original Main Title Theme Music – Penny Dreadful
2015 BAFTA Television Craft Awards
* Winner, Best Original Music – Penny Dreadful
2013 International Film Music Critics Association Awards
* Winner, Film Composer of the Year – Romeo and Juliet & Escape From Tomorrow
FILM
Till
Lionsgate
Director: Chinonye Chukwu
Producers: Keith Beauchamp, Barbara Broccoli, Whoopi Goldberg, Thomas Levine
Starring: Whoopi Goldberg, Haley Bennett, Danielle Deadwyler, Frankie Faison
Emily
Warner Bros.
Director: Frances O'Conner
Producers: David Barron, Robert Connolly, Piers Tempest, Brett Wilson
Starring: Emma Mackey, Oliver Jackson-Cohen, Fionn Whitehead
The Courier
Lionsgate
Director: Dominic Cooke
Producers: Adam Ackland, Rory Aitken, Ben Browning, Ben Pugh
Starring: Benedict Cumberbatch, Rachel Brosnahan, Angus Wright
The Nun
Warner Brothers
Director: Corin Hardy
Producers: Peter Safran, James Wan
Starring: Taissa Farmiga, Bonnie Aarons, Charlotte Hope
Nocturnal Animals
Focus Features
Director: Tom Ford
Producers: Tom Ford, Robert Salerno
Starring: Amy Adams, Jake Gyllenhaal, Isla Fisher, Michael Shannon
* Nominee, Best Original Music – 2017 BAFTA Film Awards
* Winner, Best Original Score for a Drama Film – 2017 International Film Music Critics Association Awards
Emperor
Corsan
Director: Lee Tahamori
Producers: Paul Breuls, Michael John Fedun, Catherine Vandeleene
Starring: Adrien Brody, Sophie Cookson, Paz Vega
A Grain of Truth
Studio Rewers
Director: Borys Lankosz
Producers: Anna Drozd, Grzegorz Szymanski, Edward Tobiszewski
Starring: Robert Wieckiewicz, Zohar Shtrauss, Jacek Koman
Romeo & Juliet
Relativity Media
Director: Carlo Carlei
Producers: Simon Bosanquet, Lawrence Elman, Julian Fellowes
Starring: Hailee Steinfeld, Douglas Booth, Paul Giamatti
* Winner, Film Score of the Year – 2013 International Film Music Critics Association Awards
* Winner, Best Original Score for a Drama Film – 2013 International Film Music Critics Association Awards
Escape From Tomorrow
Mankurt Media
Director: Randy Moore
Producers: Soojin Chung, Gioia Marchese
* Official Selection – Sundance Film Festival 2013
FILMS (CONTINUED)
W.E.
The Weinstein Company
Director: Madonna
Producers: Kris Thykier, Colin Vaines
Starring: Abbie Cornish, Andrea Riseborough, James D'Arcy, Oscar Isaac
* Nominee, Golden Globe – Best Original Score, Motion Picture
A Single Man
The Weinstein Company
Director: Tom Ford
Producers: Tom Ford, Chris Weitz, Andrew Miano, Robert Salerno
Starring: Colin Firth, Julianne Moore, Nicholas Hoult, Matthew Goode, Ginnifer Goodwin
* Nominee, Golden Globe – Best Original Score, Motion Picture
* Winner, Discovery of the Year – 2010 World Soundtrack Awards, Ghent
* Winner, Public Choice Award – 2010 World Soundtrack Awards, Ghent
* Nominee, Best Original Film Score – 2010 World Soundtrack Awards, Ghent
What We Take From Each Other (Short)
60 Frames Entertainment
Director: Scott Z. Burns
Producers: Pollyanna Jacobs, Guy J. Louthan, Linda Masse
Starring: Eric Balfour, Radha Mitchell
Secret Project Revolution (Short)
Vice Media
Director: Steven Klein, Madonna
Producers: Madonna
Starring: Loic Mabanza, Madonna
Tickling Leo
Independent
Director: Jeremy Davidson
Producers: Mary Stuart Masterson, Peter Masterson, Paul Schnee, Steven Weisman
Starring: Eli Wallach, Ronald Guttman, Annie Parisse
Gwiazda Kopernika
Kino Swiat
Director: Zdzislaw Kudla, Andrzej Orzechowski
Producers: Zdzislaw Kudla, Andrzej Orzechowski
Starring: Piotr Adamczyk, Grazyna Bulka, Anna Cieslak
Battle for Terra
Snoot Entertainment
Director: Aristomenis Tsirbas
Producers: Keith Calder, Jessica Wu, Ryan Colucci
Starring: Luke Wilson, Amanda Peet, Evan Rachel Wood, Danny Glover
30 Days of Night (Musician/Electric Cello)
Sony Films
Director: David Slade
Producers: Nathan Kahane, Sam Raimi
Starring: Josh Hartnett, Danny Huston, Melissa George
PU-239
HBO Films/Beacon Films/Section Eight
Director: Scott Burns
Producers: Steven Soderbergh, George Clooney
Starring: Radha Mitchell, Paddy Considine
Tomorrow's Weather
Studio Filmowe Zebra
Director: Jerzy Stuhr
Producer: Juliusz Machulski
* Golden Knight Award, Best Film Composer, Golden Knight Film Festival, Russia
An Angel in Cracow
Beres & Baron Media Production
Director: Artur Wiecek
Producer: Witold Beres
* Jancio Wodnik Award, Best Film Music, Prowincjonalia Film Festival, Poland
Big Animal
Perspektywa
Director: Jerzy Stuhr
Producers: Janusz Morgenstern, Slawomir Rogowski
* Golden Lion Award, Best Film Score, 25th Annual Polish Film Festival
Metropolis (New Score)
Paramount Pictures
Director: Fritz Lang
Producer: Erich Pommer
TELEVISION
Penny Dreadful
Showtime
Producers: John Logan, Pippa Harris, Sam Mendes
Starring: Timothy Dalton, Eva Green, Josh Hartnett
* Winner, Best Original Music – 2015 BAFTA Television Craft Awards*
* Nominated, Outstanding Music Composition For A Series – 2015 Emmy Awards
* Nominated, Outstanding Original Main Title Theme Music – 2015 Emmy Awards
True Dogs
TVP Polish Network Television
Director: Krzysztof Lang
Marriage
TVP
Director: Jerzy Stuhr
Choice
TVP
Director: Jerzy Sturh
FILMS FOR TELEVISION
Confessions of a Go-Go Girl
Lifetime Television
Director: Grant Harvey
Producer: Chad Oakes
Starring: Chelsea Hobbs, Rachel Hunter
THEATER
Odyssey
Polski Theatre
I Served The King of England
Dramatyczny Theatre
The Tempest
Polski Theatre
Villon
Horzycy Theatre
Kafka (Ludwig Award, City of Cracow Theatre Award)
Ludowy Theatre
Six Drama Personae
Cracow School of Drama
The Merry Wives Of Windsor
Ludowy Theatre
Antigone
Siemaszkowej Theatre
Faust
Stary Theatre
Macbeth
Ludowy Theatre
* 2001 Golden Duck Nominee for Best Film Composer, Film Magazine, Poland