Jonas
Friedman
Composer
---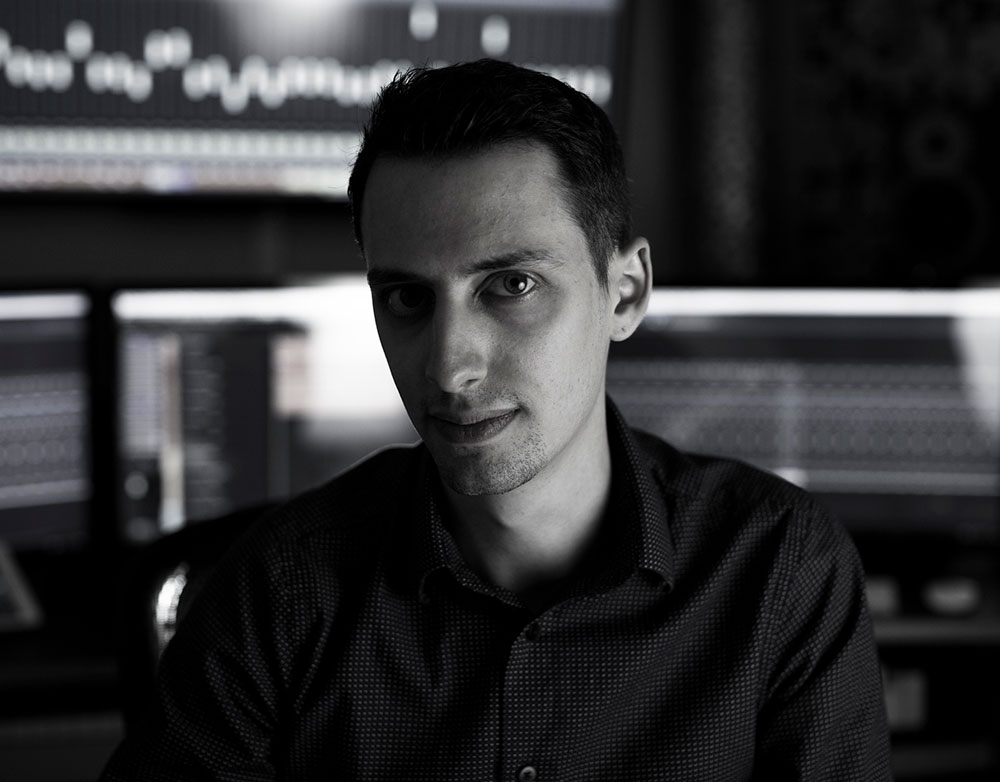 Jonas Friedman is a diverse music composer, songwriter and producer. For nearly 20 years he has combined a unique musical voice with his mastery of studio technology, putting him on the cutting edge of modern cinematic music. In addition to producing and co-writing with music artists on over a dozen records (ranging from hip-hop and rap to rock and pop), Jonas has also scored on over 300 episodes of television and 9 feature films, including multiple projects for Academy and Emmy Award winning directors, producers and show runners.
Jonas's most recent work includes composing for the CW's hit 1800's western adventure series Walker: Independence. The show debuted in the fall of 2022 and went on to become one of the networks most watched new series. Additionally Jonas was a composer on the A.I. action-drama entitled Next for FOX television.
Other projects Jonas has written additional music on include the Paramount + live action Halo series, Disney / Marvel's feature The New Mutants, the James Cameron and Robert Rodriguez hybrid CGI action blockbuster Alita: Battle Angel and several others..
As a multi-instrumentalist Jonas is a proficient performer for guitars, bass, drums, keyboards and synthesizers. His vast experience in the world of film and television, in addition to his time producing music artists has made him just as comfortable working with a 100 piece orchestra as he is creating experimental synth sounds and drum beats in his studio.
In addition to his ongoing film and television work, Jonas is currently scoring an upcoming video game that will be officially announced in the coming year.
FILM
The New Mutants (Additional Music)
20th Century Studios
Director: Josh Boone
Producers: Stan Lee, Simon Kinberg, Karen Rosenfelt, Lauren Shuler Donner
Starring: Anya Taylor-Joy, Maisie Williams, Alice Braga
The Marksman (Additional Music)
Voltage Pictures
Director: Robert Lorenz
Producers: Tai Duncan, Eric Gold, Warren Goz
Starring: Liam Neeson, Katheryn Winnick, Teresa Ruiz
Alita: Battle Angel (Additional Music)
Twentieth Century Fox
Director: Robert Rodriguez
Producers: James Cameron, John Landau, David Valdes
Starring: Rose Salazar, Christoph Waltz, Jennifer Connelly
Mortal Engines (Additional Music)
Universal Pictures
Director: Christian Rivers
Producers: Peter Jackson, Deborah Forte, Amanda Walker
Starring: Hera Hilmar, Robert Sheehan, Hugo Weaving
To Hell and Back: The Kane Hodder Story
Epic Pictures Releasing
Director: Derek Dennis Herbert
Producers: Andrew Barcello, Derek Dennis Herbert
Starring: Kane Hodder, Mike Aloisi, John Carl Buechler
Class Dismissed
3StoryFilms
Director: Jeremy Stuart
Producers: Jeremy Stuart, Dustin Woodard
Starring: Laurie A. Couture
Scarlet's Witch
F.C. Rabbath Creations
Director: F.C. Rabbath
Producers: Adam Bertocci, Kimberly Cobb, F.C. Rabbath
Starring: Emily Pearse, Avery Kristen Pohl, Callie Haskins
FILM (CONTINUED)
Enquiring Minds: The Untold Story of the Man Behind the National Enquirer
Director: Ric Burns
Producers: Ric Burns, Jonathan Mahler
Starring: Edward Susman
On the Loose (Short)
Director: Carlos Oller
Producers: Carlos Oller, Mady Suquet
Starring: Michael Becker, Kirrilee Berger, Rose Jenson
CrossFit: Infinite Strength CrossFit
Infinite Strength Company
Director: Ryan Taplin
Producers: Ryan Taplin
Brilliant Mistakes
Osiris Entertainment
Director: Paul Brighton
Producers: Paul Brighton
Starring: Daniel Dambroff, Christopher Clawson, Aria McKenna
Eleven: From WWII to the Present Day
Osher Lifelong Learning Institute
Director: Nicholas Forte
Producers: Brian Chapman, Lucien Lafreniere
Self-Taught: Life Stories from Self-Taught Learners
3StoryFilms
Director: Jeremy Stuart
Producers: Jeremy Stuart
SERIES
Walker: Independence (Co-Composer)
CBS Studios / The CW
Director: Larry Teng
Producers: Anna Fricke, Larry Teng, Seamus Kevin Fahey, Lindsey Liberatore, Dan Lin, Jared Padalecki, Laura Terry
Starring: Katherine McNamara, Katie Findlay, Matt Barr
Halo (Additional Music)
Paramount +
Director: Jonathan Liebesman, Otto Bathurst, Roel Reine, Jessica Lowrey
Producers: Otto Bathurst, Justin Falvey, Darryl Frank, Steven Spielberg, Michael Armbruster, Heila Hockin, Charlotte Keating
Starring: Pablo Shreiber, Shabana Azmi, Natasha Culzac
SERIES (CONTINUED)
NeXt (Co-Composer)
Fox
Director: Adam Arkin
Producers: Shawn Williamson, Manny Coto, Glenn Ficarra, Charlie Gogolak, John Requa
Starring: John Slattery, Fernanda Andrade, Michael Mosely
Love, Death & Robots (Additional Music)
Netflix
Director: Gabriele Pennacchioli, Jennifer Yuh Nelson
Producers: Joshua Donen, David Fincher, John J. Kelly, Alex Halley
Starring: Fred Tatasciore, Scott Whyte, Nolan North
The Hot Zone (Composer – Additional Music)
National Geographic Channel
Director: Nick Murphy, Michael Uppendahl
Producers: Lydia Obst, Lena Cordina, David W. Zucker, Ridley Scott
Starring: Julianna Margulies, Noah Emmerich, Topher Grace
Blue Bloods (Composer – Additional Music) (Seasons 5-10)
CBS
Creators: Mitchell Burgess, Robin Green
Producers: Leonard Goldberg, Brian Burns, Siobhan Byrne O'Connor
Starring: Donnie Wahlberg, Bridget Moynahan, Tom Selleck
Chimerica (Composer – Additional Music)
Channel 4 Television
Director: Michael Keillor
Producers: Adrian Sturges
Starring: Alessandro Nivola, Cherry Jones, Terry Chen
The X-Files (Composer – Additional Music) (Season 10-11)
Fox Network
Creator: Chris Carter
Producers: Grace Gilroy, Gabe Rotter
Starring: David Duchovny, Gillian Anderson
Copper (Composer – Additional Music)
BBC America
Creator: Tom Fontana
Producers: Barry Levinson, Sherri Rufh, Michael Frislev
Starring: Tom Weston-Jones, Kyle Schmid, Anastasia Griffith
Inhumans (Composer – Additional Music)
Disney-ABC Domestic Television
Creator: Scott Buck
Producers: Jean Higgins, Jeff Loeb, Megan Thomas Bradner
Starring: Anson Mount, Serinda Swan, Ken Lueng
24: Legacy (Composer – Additional Music)
Fox Network
Creators: Robert Cochran, Manny Coto, Evan Katz, Joel Surnow
Producers: Howard Gordon, Manny Coto, Evan Katz, Jon Pare
Starring: Corey Hawkins, Miranda Otto, Anna Diop
Halo: The Fall of Reach (Orchestrator)
Microsoft
Director: Ian Kirby
Producers: Corrinne Robinson, Ian Kirby, Dan Sioui
Starring: Jen Taylor, Steve Downes, Michelle Lukes
INTERACTIVE
Firefly: The Adventures of Switch
Red Kite Games
Splinterlands
Splinterlands