Bobby Tahouri
Composer
---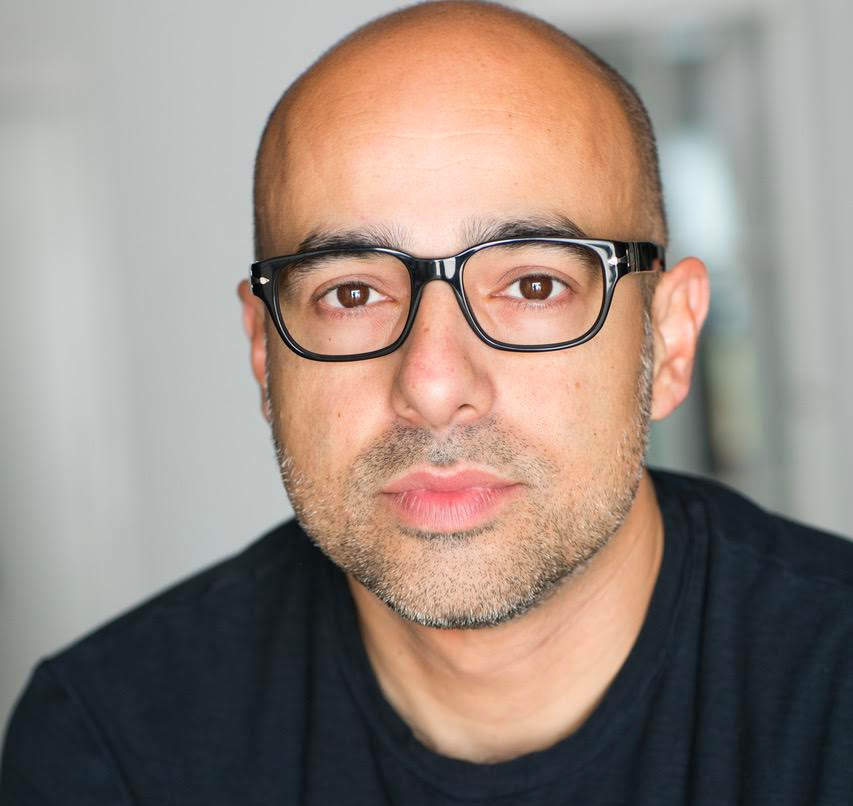 Born and raised in Los Angeles, Bobby Tahouri comes from a musical family, and began playing piano at the age of seven. He studied piano and composition at the San Francisco Conservatory of Music and also at the California Institute of the Arts, where he received his Bachelor's degree in Music Composition. Upon graduation, Tahouri continued his studies with notable film composer Ira Newborn, who was an important mentor for Tahouri in honing his musical craft in film.
In 2005, Tahouri started assisting composer Geoff Zanelli at Remote Control Productions, which quickly led to work as an additional music composer & arranger, working alongside Zanelli and other composers, including Ramin Djawadi and Heitor Pereira, contributing to such scores as Into The West, Disturbia, Hitman, Iron Man, Game of Thrones, and Despicable Me 2, among many others.
Since then, Tahouri has gone on to establish himself as a composer in his own right, composing scores across many genres, ranging from award winning documentaries Best Worst Movie and The American Scream, to the bold and dramatic video game scores, Marvel's Avengers and Rise of the Tomb Raider. In the television space, Tahouri scored Nickelodeon's highly rated animated series Shimmer and Shine, and composed the main title theme for the Biography Channel/LMN show The Haunting Of, which aired for seven seasons. He also scored the Netflix original comedy feature Girlfriend's Day, produced by and starring Bob Odenkirk.
Tahouri has also made a name for himself in the advertising world, composing commercials for Acura, Audi, AT&T, Bud Light, as well as countless other brands. His music has been heard on Comedians In Cars Getting Coffee, The Grand Tour, It's Always Sunny In Philadelphia, The Goldbergs, Key & Peele, Inside Amy Schumer, Saturday Night Live, NBC News, Shark Tank, Survivor, among many other programs and networks.
Alongside his solo work, Tahouri has collaborated with various recording artists, providing synth programming for Joey McIntyre, and orchestral arrangements for Rodney Jerkins on the Nickelodeon musical Rags. In 2019, he co-produced a cover of "The Chain" with the band Evanescence for the Gears of War 5 video game trailer. The song and music video has garnered over 5.7 million views on YouTube.
TELEVISION
The Code (Additional Music) CBS
Director: Marc Webb
Producers: Mimi Won Techentin, Michael Angeli, Carl Beverly, Marc Webb
Starring: Anna Wood, Ato Essandoh, Phillipa Soo
Shimmer and Shine (Composer) Nickelodeon
Director: Dave Knott
Producers: Farnaz Esnaashari, Dave Palmer
Starring: Isabella Crovetti, Eva Bella, Alina Foley
The Grand Tour (Additional Music) Amazon Prime Video
Director: Kit Lynch Robinson, Phil Churchward, Brian Klein, Gavin Whitehead
Producers: Tom Carling, Ronan Browne, Joseph C. Berry, Peter Richardson
Starring: Jeremy Clarkson, Richard Hammond, James May
The Haunting Of (Main Title) Bio Channel
Director: Benjamin Wolf
Producers: Laura Marini, Stacie Nice, David P. Levin, Daniel Amigone
Starring: Kim Russo
House of the Witch (Composer) Syfy
Director: Alex Merkin
Producers: Neil Elman, Bryan S. Sexton
Starring: Emily Bader, Darren Mann, Michelle Randolph
Game of Thrones (Additional Music) HBO
Created by: David Benioff, D.B. Weiss
Producers: David Benioff, Frank Doelger, Christopher Newman, Greg Spence
Starring: Peter Dinklage, Lena Headey, Emilia Klarke, Kit Harigton
American Horror Story (Additional Music) FX Network
Created by: Brad Falchuk, Ryan Murphy
Producers: Ryan Murphy, Alexis Martin Woodall, Todd Nenninger
Starring: Evan Peters, Sarah Paulson, Kathy Bates
The Girl's Guide to Depravity (Composer) Cinemax
Created by: Heather Rutman
Producers: Steve Beswick, Jon Kramer, Lee Kramer
Starring: Rebecca Blumgahen, Joe Komora, Jesse Liebman
Rags (Additional Music) Nickelodeon
Director: Billie Woodruff
Producers: Marjorie Cohn, Keke Palmer
Starring: Keke Palmer, Max Scheider, Isaiah Mustafa
Me, Eloise (Music Programmer) Starz!
Director: Wesley Archer
Producers: Malisa Caroselli
Starring: Mary Mouser, Tim Curry, Lynn Redgrave
The Closer (Music Programmer) TNT
Created by: James Duff
Producers: Andrew J. Sacks, Ronald Chong, Greer Shephard, Michael Robin
Starring: Kyra Sedgwick, J.K. Simmons, Corey Reynolds
Into the West (Additional Music) Paramount Television
Director: Robert Dornhelm, Sergio Mimica-Gezzan, Jeremy Podeswa
Producers: Larry Rapaport
Starring: Irene Bedard, Tyler Christopher, Rachael Leigh Cook
More Sex & The Single Mom (Additional Music) Lifetime Television
Director: Don McBrearty
Producers: Terry Gould
Starring: Gail O'Grady, Grant Show, Chelsea Hobbs
Blue Collar Comedy Tour Rides Again (Music Programmer)
Paramount Pictures
Director: C.B. Harding
Producers: Alan C. Blomquist, J.P. Williams
Starring: Bill Engvall, Jeff Foxworthy, Larry the Cable Guy, Ron White
Nip/Tuck (Music Programmer) FX Network
Created by: Ryan Murphy
Producers: Ryan Murphy, Michael M. Robin, Sean Jablonski, Jennifer Salt
Starring: Dylan Walsh, Julian McMahon, John Hensley
FILM
Pups Alone (Composer) VMI Worldwide
Director: Alex Merkin
Producers: Brandon Burrows, Courtney Lauren Penn
Starring: Jennifer Love Hewitt, Jerry O'Connell, Danny Trejo
Forever Faithful (Composer) Tugg
Director: Angie Ruiz
Producers: Angie Ruiz
Starring: Isla Terbeek
FILM (CONTINUED)
Altitude (Composer) Lionsgate
Director: Alex Merkin
Producers: Jonathan DelPonte, Phillip B. Goldfine, Tyler W. Konney, John Landolfi
Starring: Denise Richards, Dolph Lundgren, Greer Grammer
Girlfriend's Day (Composer) Netflix
Director: Michael Stephenson
Producers: M. Elizabeth Hughes, Bob Odenkirk, Marc Provissiero
Starring: Bob Odenkirk, Amber Tamblyn, Stacy Keach
This Modern Man Is Beat (Composer, Short)
Write Brain
Director: Alex Merkin
Producers: Tom Brunstetter, Tommee May, Michelle Romano, David J Schroeder, Caity Ware
Starring: Jordi Vilasuso, She, Brad Greenquist
Free Ride (Music Producer, Additional Music) Phase 4 Films
Director: Shana Betz
Producers: Susan Dynner, Cerise Hallam Larkin, Anna Paquin
Starring: Anna Paquin, Liana Liberato, Ava Acres
The Monkey's Paw (Composer) Chiller Films
Director: Brett Simmons
Producers: Ross Otterman
Starring: C.J. Thomason, Stephen Lang, Michelle Pierce
Zero Charisma (Composer) Tribeca Film
Director: Katie Graham, Andrew Matthews
Producers: Thomas Fernandes, Katie Graham, Andrew Matthews, Ezra Venetos
Starring: Sam Eidson, Brock England, Garrett Graham
Despicable Me 2 (Additional Music) Universal Pictures
Director: Pierre Coffin, Chris Renaud
Producers: Janet Healy, Christopher Meledandri
Starring: Steve Carell, Kristen Wiig, Benjamin Bratt
Dark Circles (Composer, Orchestrator, Score Producer)
After Dark Films
Director: Paul Soter
Producers: Alan Amiel, Moshe Diamant, Bobby Ranghelov
Starring: Philippe Brenninkmeyer, Andrea Frankle, Pell James
Red Dawn (Additional Music) FilmDistrict
Director: Dan Bradley
Producers: Beau Flynn, Tripp Vinson
Starring: Chris Hemsworth, Josh Peck, Josh Hutcherson
The American Scream (Composer, Documentary) Brainstorm Media
Director: Michael Paul Stephenson
Producers: Zack Carlson, Rod Olson, Meyer Shwarzstein, Lindsay Stephenson, Michael Paul Stephenson
Starring: Victor Bariteau, Tina Bariteau, Gwen Bariteau
Besties (Composer) 3rd Steer Productions
Director: Rebecca Perry Cutter
Producers: Linda L. Miller
Starring: Jackie Debatin, Corin Nemec, Bobby Soto
I'm Here. Where R U? (Composer, Short) Director: David Wendelman
Producers: David Wendelman
Starring: Kay Cannon, John Riggi, Steve Rudnick
Husk (Composer) After Dark Films
Director: Brett Simmons
Producers: Moshe Diamant, Courtney Solomon
Starring: Devon Graye, Wes Chatham, C.J. Thomason
Season of the Witch (Additional Music Arranger) Relatively Media
Director: Dominic Sena
Producers: Alex Gartner, Charles Roven
Starring: Nicolas Cage
Trophy Kids (Composer) Eagle Films
Director: Josh Sugarman
Producers: Brandon Yankowitz
Starring: Ryan Eggold, Tania Raymonde, David Gallagher
Clash of the Titans (Additional Music) Warner Bros.
Director: Louis Leterrier
Producers: Kevin de la Noy, Basil Iwanyk, Guy Wilson
Starring: Sam Worthington, Liam Neeson, Ralph Fiennes
Across the Hall (Composer) Dalton Pictures
Director: Alex Merkin
Producers: Jeff Bowler, Stephen Fromkin, Marco Garibaldi, Ari Palitz, Bret Saxon
Starring: Mike Vogel, Danny Pino, Brittany Murphy
FILM (CONTINUED)
High Society: A Pot Boiler (Composer) Indie Rights
Director: Kristian Davies
Producers: Eric David
Starring: Erik Davies, Jeremiah Bitsui, Peter Alton
Best Worst Movie (Composer, Documentary) Area 23a
Director: Michael Paul Stephenson
Producers: Brad Klopman, Jim Klopman, Lindsay Stephenson, Michael Paul Stephenson
Starring: George Hardy, Lily Hardy, Pita Ray
Echelon Conspiracy (Composer) After Dark Films
Director: Greg Marcks
Producers: John Corser, Alexander Leyviman, Steve Richards, Roee Sharon
Starring: Shane West, Edward Burns, Ving Rhames, Jonathan Pryce
Outlander (Additional Music) Third Rail Releasing
Director: Howard McCain
Producers: Chris Roberts, John Schimmel
Starring: Jim Caviezel, Sophia Myles, Jack Huston
Open Season 2 (Additional Music) Netflix
Director: Matthew O'Callaghan, Todd Wilderman
Producers: Kirk Bodyfelt, Matthew O'Callaghan
Starring: Joel McHale, Mike Epps, Jane Krakowski
Delgo (Additional Music) Freestyle Releasing
Director: Marc F. Adler, Jason Maurer
Producers: Marc F. Adler
Starring: Freddie Prinze Jr., Chris Kattan, Jennifer Love Hewitt
Iron Man (Additional Music, Additional Music Arranger)
Paramount Pictures
Director: Jon Favreau
Producers: Avi Arad, Kevin Feige
Starring: Robert Downey Jr., Terrence Howard, Jeff Bridges
Hitman (Additional Music) Twentieth Century Fox
Director: Xavier Gens
Producers: Adrian Askarieh, Charles Gordon, Pierre-Ange Le Pogam
Starring: Timothy Olyphant, Dougray Scott, Olga Kurylenko
Disturbia (Ambient Music Designer) DreamWorks
Director: D.J. Caruso
Producers: Jackie Marcus Schaffer,Joe Medjuck, E. Bennett Walsh
Starring: Shia LaBeouf, Sarah Roemer, Carrie-Anne Moss
Life After Tomorrow (Orchestrator, Documentary)
Virgil Films & Entertainment
Director: Gil Cates Jr., Julie Stevens
Producers: Gil Cates Jr., Julie Stevens, Chris Kelly, Motty Reif
Starring: Martha Byrne, Jennine Babo, William Berloni
The Insect Chorus (Composer, Short) Ceridwen Productions
Director: Chloe Aftel
Producers: Rachel Abarbanell, Chloe Aftel
Starring: Nicola Collins, Teena Collins, Daniel Louis Rivas
Broken (Composer, Short) Director: David Wendelman
Producers: Bobby Leigh, David Wendelman
Starring: Jose Yenque, Ruben Bansie, Joe Chacon
VIDEO GAMES
Marvel's Avengers (Composer)
Crystal Dynamics/Square Enix
Rise of the Tomb Raider (Composer)
Crystal Dynamics/Square Enix
SwordStorm (Composer) JuiceBox Games
HonorBound (Composer) JuiceBox Games
Medal of Honor: Warfighter (Additional Music) Electronic Arts
Transformers: Revenge of the Fallen (Composer) Activision
Shrek the Third (Additional Music) Activision
TRAILERS
"The Chain" – Gears of War 5 (Co-Producer) Epic Games/Microsoft Studios
Artist: Evanescence
RECORDINGS
8:09 (Music Programming) Artemis Records
Artist: Joey McIntyre
LICENSED MUSIC
Acura
AMC
American Idol
AT&T
Auction Hunters
Audi
Bud Light
Celebrity Ghost Stories
CNN Death Row Stories
Discovery Channel
Drugs, Inc.
Hoarders
Inside Amy Schumer
Key & Peele
MTV
NBC Dateline
NBC News
NBC Sports
NFL Football
Saturday Night Live
Sea World
Survivor
WWII In HD