Ashley
Davis
Music Supervisor
---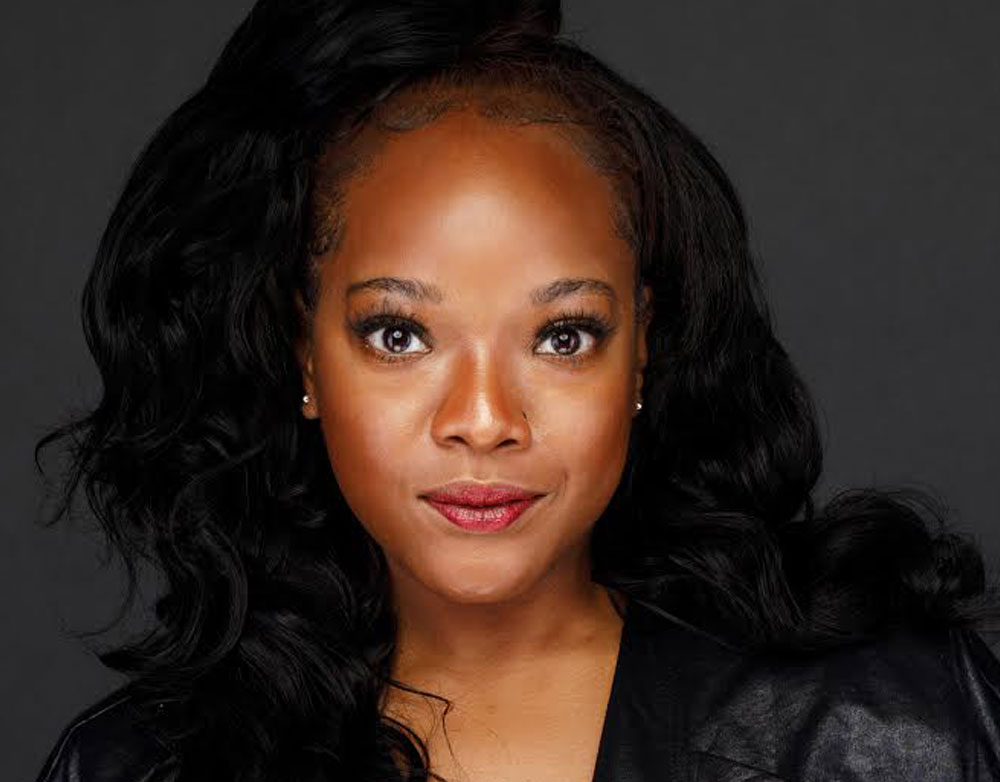 Ashley Davis is a Music Supervisor, Vocal Producer, Arranger, Songwriter, Grammy-nominated Recording Artist, and powerhouse vocalist versed in styles from classical to jazz to musical theatre.
Armed with a storied recording and performance background, Ashley's career experiences and creative network helped her organically transition a career pivot into music supervision for film, television, and other visual media. Ms. Davis' recent supervision credits include HBO Max's highly anticipated "That Damn Michael Che " show produced by Broadway Video, for which she collaborates with longtime friend and composer Adrian Younge. The show, an expansion of Che's trademark material into series, utilizes a vast spectrum of musical genres to complement its uniquely sardonic comedy sketches and episode structure. Currently, Ashley is also supervising Sade Clacken Joseph's documentary, Trap Jazz. Additionally, Ashley is closely associated with ABC's Music team.
Adept at producing nuanced musical performances from live theater to on-camera, Ashley's experience makes her especially useful for productions that require pre-records and on-camera performances. As the recording artist & performer, Támar, Ashley is perhaps best known as a muse & protégé of Prince, gaining notoriety as lead singer on Prince's album, 3121 (Universal/Republic), on which Ashley co-wrote, produced, arranged, and performed their Grammy-nominated duet "Beautiful, Loved, and Blessed." Collaborating with Prince over a five year period, their performance highlights include an eleven-city tour, as well as appearances on Saturday Night Live, Good Morning America, the NAACP Image Awards, and the BRIT Awards, along with magazine features in Glamour, Billboard, PEOPLE, and VIBE.
As a performer, Ashley had lead roles in numerous Tyler Perry musical productions, in the Broadway film A Night With Janis Joplin, and a guest starring role as Chief Linda in Tyler Perry's BET+ sitcom, BRUH. Other career performance highlights include Kanye West's Collective Choir and Motown The Musical: First National Tour (Broadway).
Further to Ashley's repertoire, she has released four solo albums: My Name is Ashley (featuring Mononeon, Jason Moran, Mark Kelley and Jellybean Johnson), Milk & Honey (Co-Produced w/ Prince), My Name Is Tamar and I Am the Storm.
As a passionate civic business leader, Ashley has developed various community outreach programs and music development initiatives through her production company, Syren Music. She is an author and advocate for independent music artists, and frequent music industry panelist. Originally from Houston, Texas, and now residing in Los Angeles, Ashley is a proud alumna of the University of Southern California's Thornton School of Music.
TELEVISION
That Damn Michael Che (Music Supervisor)
HBO Max
Producers: Daniel Bodansky, James Dixon, Ayesha Rokadia, Michael Che
Starring: Michael Che, Reggie Conquest, Greer Barnes, Chase Dillon
Cherish the Day (Music Consultant)
OWN
Producers: Ava DuVernay, Terri Schaffer, Raynelle Swilling, Oprah Winfrey
Starring: Alano Miller, Xosha Roquemore, Michael Beach
FILM
Trap Jazz (Music Supervisor, Upcoming)
Director: Sadé Clacken Joseph
Illicit (Composer: Additional Music) Viacom CBS
Director: Corey Grant
Producers: Kevin Fleming, McKinley Freeman, Corey Grantm David Ramsey, Lanett Tachel
Starring: David Ramsey, Shireen Crutchfield, Michele Weaver, McKinley Freeman
RECORDINGS
3121 (Co-writer, Producer, Arranger)
Artist: Prince
* "Beautiful, Loved and Blessed" – Nominated for Best R&B Performance by a Duo or Group with Vocals at the 49th annual Grammy Awards
THEATER
Motown the Musical: First National Tour (Broadway) (Ensemble / Principle Understudy)
A Night with Janis Joplin (Lead Ensemble)
Tyler Perry's Madea's Big Happy Family (Lead Performer)
Tyler Perry's Laugh to Keep from Crying (Lead Performer)
Tyler Perry's The Marriage Counselor (Lead Performer)
Tyler Perry's A Madea Christmas (Lead Performer)
LIVE PERFORMANCE
Prince and Ashley Tamar (National Tour)
Saturday Night Live (w/ Prince)
Good Morning America (w/ Prince)
NAACP Image Awards (w/ Prince)
BRIT Awards (w/ Prince)
The Voice: Season 10 (Contestant)
Kanye West Collective Choir
Miami Symphony (Lead Performer)
SOLO ALBUMS
My Name is Ashley (Featuring Mononeon, Jason Moran, Mark Kelley and Jellybean Johnson)
Milk & Honey (Co-Produced w/ Prince)
My Name Is Tamar
I Am the Storm